Employees in this group have high intent to quit: Survey​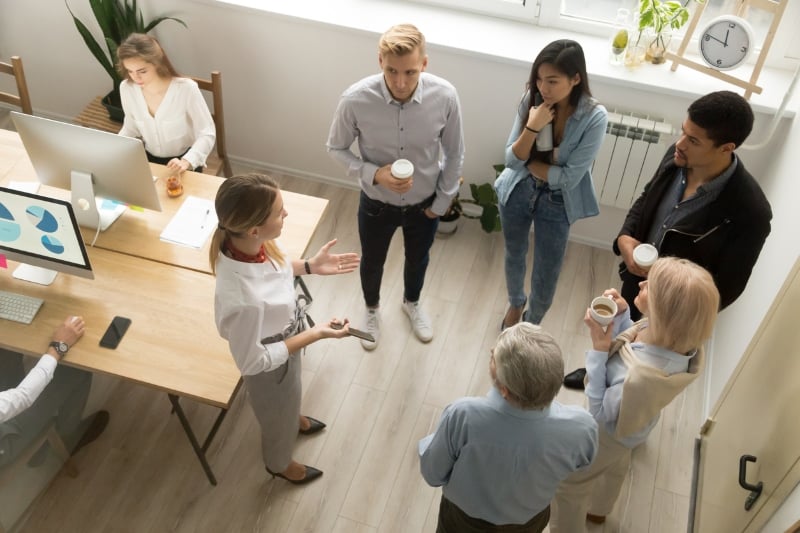 Canadian workers who identify as Black, East Asian or South Asian experience high levels of "emotional tax," which can put their overall health at risk and lead them to contemplate quitting.
That's according to a report from Catalyst—which strives to help build workplaces that work for women—with the support of Ascend Canada, which collaborates with Canadian businesses to develop and advance pan-Asian talent.
First described by Catalyst in 2016, emotional tax is about feeling different from peers at work because of gender, race or ethnicity, along with being on guard for experiences of bias, and the associated effects on health, well-being and the ability to thrive at work.
Broken down by gender, 38 per cent of women in this group are on guard, compared to 15 per cent of men.
"They prepare themselves for that experience and put in place a series of behaviours to try to mitigate that incoming bias or its emotional component… expecting that bias is going to be coming their way any time," says Alixandra Pollack, vice-president in the learning products and programs department at Catalyst in New York.
"Many respondents talked about ways they tried to downplay certain aspects of racial identity in an attempt to fly under the radar —in particular, black women who didn't want to stand out, didn't want to draw a lot of attention to themselves.So [that meant]changes to tone of voice, to the way they dressed, appearance… in attempts to mitigate bias they were anticipating."
This means people aren't able to bring their authentic selves to work, and it can affect inclusion, productivity, innovation and commitment levels, she says.  
Thirty-three to 50 per cent of Black, East Asian and South Asian professionals say they are"highly" on guard to protect against bias, found Catalyst.
"They want to fit in;they would try not to be like this or like that, and that is not just for race, that's for almost everything… [They're]not comfortable expressing themselves if it's an environment that is not tolerant," says Lilian Ma, executive director of the Canadian Race Relations Foundation in Toronto.
Fifty to 69 per cent of these professionals have a high intent to quit, while respondents who experience higher levels of being on guard are more likely (61 per cent) to consider leaving their jobs than those with lower levels (31 per cent).
Twenty-two to 42 per cent report high rates of sleeping problems, found Catalyst.
"It can have a real mental health impact if this is not taken seriously in the workplace," says Ma."One of the things that we want to encourage is a healthy workplace, for everybody, so you have to look at 'How do we do these things in a way that could be comfortable for everyone?' And not make them feel that 'Oh, I better hide this, hide my Chinese-ness,' for instance, in the workplace." 
Racialized communities, as they grow up, have a feeling that because of the reaction of people to them — they feel they don't look exactly the same, she says. 
"I don't feel I'm foreign, but I'm perceived as foreign," says Ma, who is a third-generation Canadian.
"These are all subjective things.How people feel is very subjective, but they are also reacting to the surroundings," she says. "So how can we have more social support? How can we build a workplace that makes everybody comfortable?" 
Despite these challenges, Canadian people of colour still have a strong drive to contribute and succeed, found Catalyst, and employers can work to counter the negative trend by creating empowering work environments.  
"Even among employees who reported a high level of emotional tax, they also reported high aspirations to contribute," says Pollack. "There's tremendous commitment and perseverance among people of colour who —despite the challenges they face related to emotional tax —still want to be a productive and successful member of the community and companies."
There are four main ways leaders can help mitigate the effects of emotional tax, says Pollack.
For one, it's about people having open discussions about these experiences and suspending judgment, she says.
"It's also about having self-disclosure and transparency on the part of leaders; conversations are two-way streets. People want to feel their leaders can also demonstrate vulnerability in their own challenges."
A second strategy involves trust, which is about providing autonomy and flexible work arrangements,and trusting employees to be able to do their work where and when they need —outside of the traditional nine-to-five workplace, she says.
It's also about recognizing the talents of workers, and not penalizing employees who use flexible work arrangements, or treating them differently. 
Another option is to make sure leaders assume positive intent, rather than having a culture of penalty and "One strike, you're out" when issues occur, says Pollack. 
Finally, it's about providing employees with access to the information and resources they need to do their job well, she says.
"It's not just about looking at diversity numbers… it's thinking about, when they're in those positions, how are you creating a positive environment around them? And being supportive through transparent and consistent, constructive feedback." 
Everybody has to look within themselves to see, "'Oh, do I have that kind of implicit bias in me?And how can I be better?'" says Ma. 
"The most important thing is for the manager to take the lead, to open this up, to talk about it, to see how we can make the workplace a more comfortable place for everyone… We have to make an effort to make sure that we level the playing field and everybody can be happy and healthy."