Which generation prefers to work from home?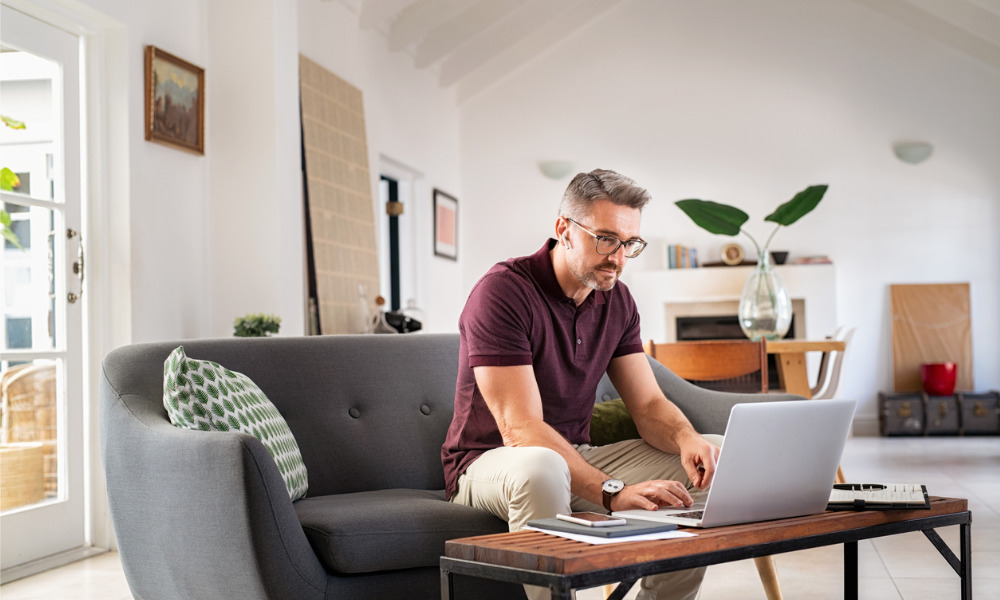 The generation gap is evident when it comes to work location preferences.
Here's the proof: nearly one-third (32 per cent) of Canadians say that they would look for another job if their employer forced them to work exclusively from the office, according to a report from Ipsos.
However, 18- to 34-year-olds (42 per cent) are far more likely to share this sentiment than 35- to 54-year-olds (22 per cent) and those aged 55 and up (22 per cent), according to Ipsos.
Also notable: 15 per cent of working Canadians overall have changed jobs in the past year so that they can continue to work from home.
However, that's much more common among those aged 18 to 34 (24 per cent) than those aged 35 to 54 (11 per cent) and 55 and up (six per cent).
More than 70 per cent of workers in the IT sector will quit their job if their employer forces them to head back to the office, according to another survey.
Flexibility key
And employers are stepping up to provide flexibility, according to Ipsos' survey of 585 working Canadian adults in April.
Nearly half (44 per cent) say that their employer has adopted flexible working arrangements that didn't exist prior to the pandemic.
"But flexibility goes both ways, and many are willing to give up some of their pay in order to achieve flexibility: nearly four in 10 (36 per cent) say they would take a job for less pay if they could work at home instead of the office," says Ipsos.
Recently, Apple employees called on executives to rethink their company's return-to-office strategy.
But many workers are warming up to the idea of returning to the worksite even more, according to another survey.
When it comes to benefits, younger workers typically value flexibility more than older workers because they have other priorities outside of work, according to Randstad.
"While career advancement is certainly valuable, many millennials are trying to balance their work responsibilities and taking care of their home and family," it says. "Gen Z workers may not have the same level of responsibilities at home as those from older generations, but that doesn't stop them from wanting flexible work schedules. The fact is that it's not uncommon for workers from this generation to have side projects and hobbies they want to pursue, and having the flexibility to do so is significant to them."
Meanwhile, generation-X workers are more particular as to what types of benefits they can get from their employer, especially in the context of the COVID-19 pandemic, says Randstad.
"Since older workers were more at risk of COVID-19, many of these workers want improved healthcare benefits. They are also concerned about the type of retirement package employers offer."