Rogers Communications sees engagement rise after supportive initiatives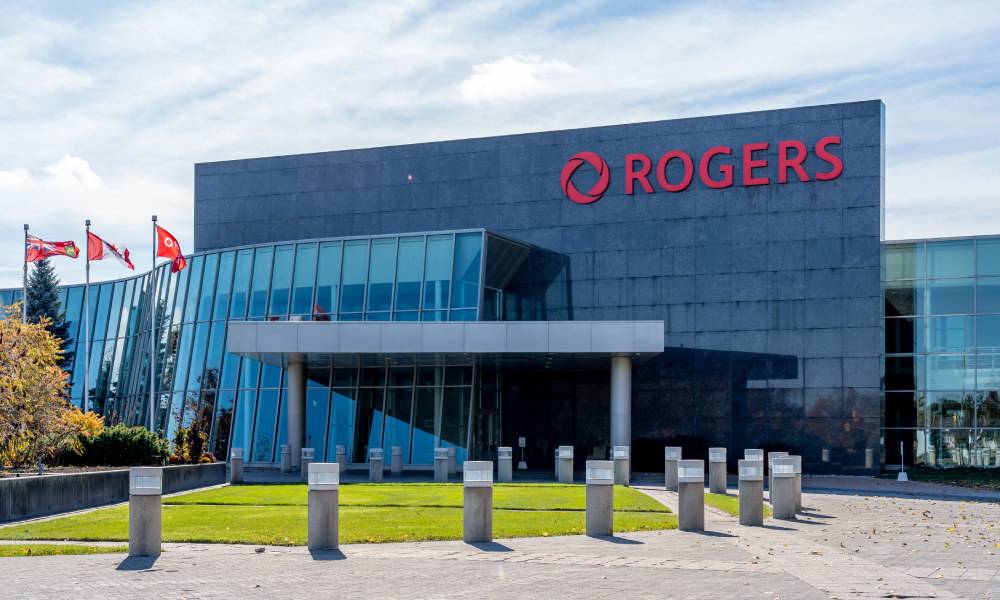 Cutting management salaries, holding regular townhall meetings and maintaining employee salaries are some of the measures Rogers Communications has taken after deciding to send its workforce home earlier this year.
In January, it had 800 of our call-centre agents working from home and by the end of April, there were 20,000 people working from home.
"We just moved with lightning speed and this is part of keeping people healthy," says Jim Reid, CHRO of Rogers Communications in Toronto.
The senior leadership team of 150 people decided to take a pay decrease.
"Our CEO and our executive team took a 20 per cent pay decrease, our vice-presidents took a 10 per cent cut and we took that money and created a national wellness fund for our teams," he says. "That fund ended up funding a few initiatives that our teams had asked for."
The company also used part of the salary savings to pay for virtual health clinics, so Rogers employees could "access medical nurses and medical doctors for any health issues that they or their families had and that that became very effective for people," says Reid.
Rogers also bought licenses to a mindfulness app and it offered financial planning services for workers who might be affected by other family members who suffered job losses, he says.
Employee pride, engagement
The efforts paid off immediately, according to Reid, when it asked the employees how they were being treated during a regular pulse survey.
"One of the questions we asked was: 'Are you proud to work for Rogers?' and we hit 93 per cent pride, which was a record for us. It reflected the fact that we lived our two focus areas: keeping people healthy and safe and keeping our customers connected," he says.
"All the things that we did on mental health,, on communications on the info sessions and helping support people through this unprecedented time, you could see the pride coming through from people."
Employee engagement scores also rose this year, according to Reid.
"Last year, we had a record employee engagement score of 85 per cent but we set a goal to be in the top quartile companies in the 80s and we hit 85. These are all the kinds of things that signal that we faced some of these tough decisions: we put our people first and now we're getting the recognition back that our teams felt that we called it right."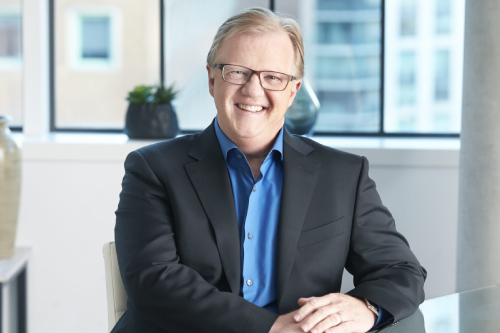 Jim Reid
Information sessions
Regular video information sessions were also implemented, in an effort to keep employees connected by employing an open-mic format, says Reid.
"Out of 25,000 employees, it wasn't unusual for us to get between eight and 10,000 people coming on so we amped up and opened up the transparency of communications for our teams. We did weekly information sessions for all of our teams and they were led by our chief medical officer, Dr. David Satok, and our head of health and safety on my team."
"Initially of course, everybody wanted to know about COVID: How do you get it? How do you not get it? How do you stay safe? And we were just hammering home with our teams the importance of physical distancing, wearing masks, etc.; all the things that that is so common to us now," he says.
Black Lives Matter
And after George Floyd was killed in Minneapolis on May 25 after an encounter with local police, "our black community at Rogers was traumatized by what was happening in the United States," says Reid, and the company reacted quickly to comfort those workers.
"We decided to do what we call safe-talk sessions with our black community. We did maybe 25 [sessions] with over 1,500 people. All executive team members joined to listen to try to help our company understand what it meant to grow up and to experience racism."
The company also held training and coaching sessions for managers and encouraged them to "have a conversation about race at work within their teams. It was a very powerful month for us and that's continued this summer and even yesterday, I sent a note out to our 25,000 people about the second incident that's occurred in Wisconsin [when Jacob Blake was shot by police seven times in the back on Aug. 23 and remains paralyzed]."
The role of HR in dismantling racism is clear, says an HR expert, while action, instead of empty platitudes from employers is needed for this battle to be won.
HR's role
For Rogers' HR department, its importance has been magnified by the events of the past few months, says Reid.
"If there's ever a moment for human resources to contribute in a very significant way to how a company lives its value, shapes its culture, delivers its performance, it's now," he says.
"Any doubts that anybody had about the impact that HR can have, and needs to have, to help an organization navigate through a crisis or become stronger as a result of a crisis: the moment is right now and I think that's going to continue."