KPMG tries out app to connect 8,000 employees, boost engagement in pandemic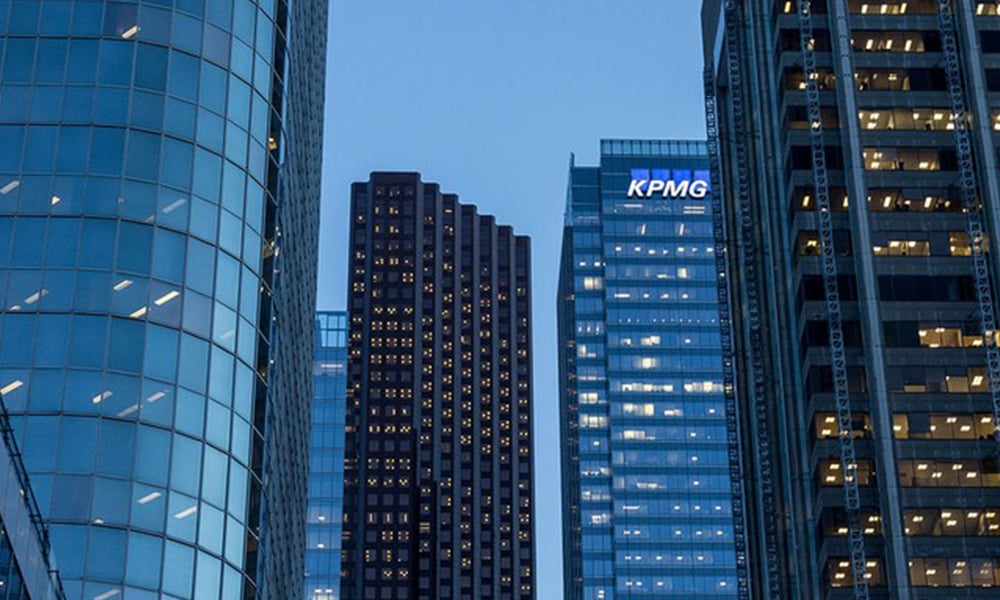 As many employers contemplate how best to get employees safely back into the workplace, a global consulting firm is using familiar technology to manage the task.
KPMG Canada is rolling out an app for its 8,000 Canadian employees across the country that promises to keep workers educated on updated company information.
"When you think of smartphones, we use them to message our friends, connect to your social network, do our banking, get the news, check the weather, so it's very much a part of our daily life. It just makes sense that during the pandemic, employers use digital tools to help keep a pulse of their remote workplace, help them stay efficient, help them efficiently safeguard their employees and really help mediate their return to the workplace," says Amanda Perran, partner in the company's St. John's office.
The app provides a dashboard with up-to-date information regarding office status and the number of employees currently on site, as well as daily risk questionnaires to monitor health and a system for daily check-ins.
"In B.C. and Ontario in particular, we noticed that nearly seven in 10 employees want to be kept up to date in real time. With this app, it will publish out real-time communications help employees feel engaged and safe, and have easy access to the resources that they need," says Perran, citing data from KPMG's recent poll.
"We've worked in elements such as employee daily check-ins and wrapped gamification around that to help encourage participation. It adds a little bit of fun and enjoyment [and] it has very practical elements and it helps just really simplify the management and scheduling of visits to the office and that's important to employees."
During these troubling times, Canadians are looking for digital tools and trust to help keep them safe, says Perran.
"The reality is Canadians are still quite concerned about the health impacts of COVID. We've got 94 per cent of Canadians believe that COVID is far from over; 83 per cent worry about getting COVID-19 or transmitting it; and then we've got 54 per cent that admit they're actually afraid to return to the workplace," she says, citing statistics from a recent survey.
"We really see this as a starting point for employee engagement for a lot of organizations and it's really focused on something that's quite important, quite critical, front of mind for people today. Moving forward, there's endless opportunities to really connect with employees using this type of solution," she says.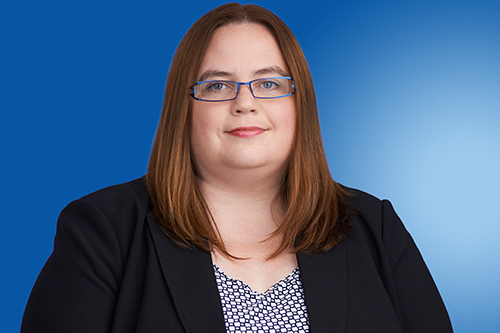 Amanda Perran
And for those workers concerned about potentially being tracked by their employer, the app "doesn't get into GPS tracking, and we've carefully planned and evaluated what information is available through the app to help ensure employee privacy is protected," says Perran.
For HR, the app will provide a way to keep dispersed employees engaged, according to Emily Brine, managing director for the office of the CEO and interim chief talent officer in the Vancouver office at KPMG.
"Our people feel safer and more confident and secured with some basis of technology to enable them to understand what's happening in their environment and how we're taking certain precautionary measures to ensure we're abiding by provincial guidelines. It's around the confidence of our employees, their employee experience and having this technology-enabled platform and app, it really helps them give them more confidence in going back to the office and to client sites."
The app will also be used to manage KPMG's gradual return to the office.
"We're not going to have more than 20 per cent of our workforce back in offices and that will gradually increase and continue to adhere with provincial guidelines around physical distances, while in client and asset locations," says Brine.
Many companies are using the lockdown to take a closer look at how employees are situated and are employing digital tools to remain in close contact with the workforce.