'Canadians are placing a great deal of trust in their employers to manage their return'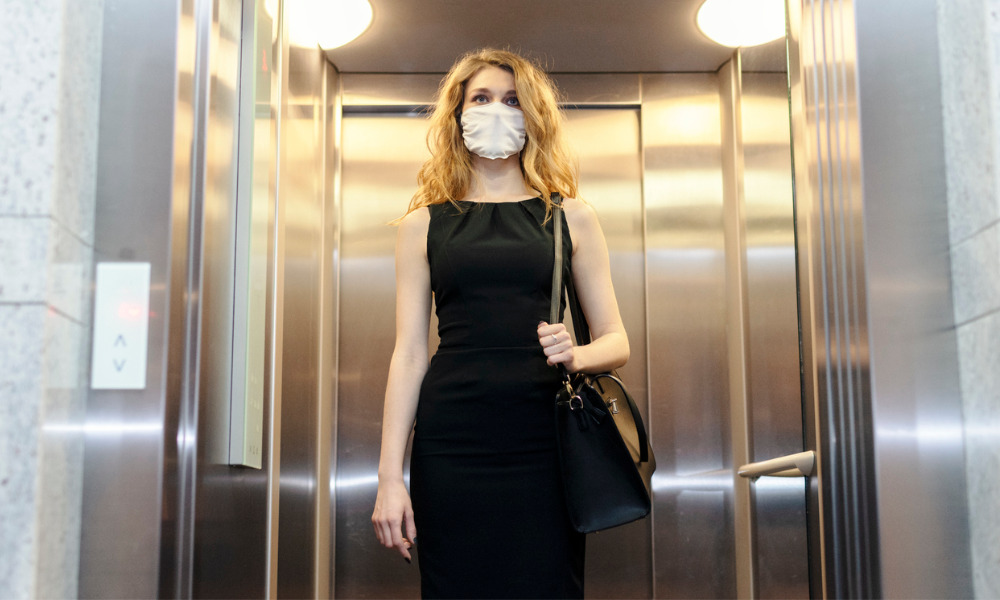 More than half (54 per cent) of Canadians are afraid to return to the workplace because of how contagious the COVID-19 virus is.
And six in 10 will refuse to go back if they feel it's not safe enough, according to a survey by KPMG in Canada.
Their biggest concerns? Colleagues who might come to work sick or be asymptomatic (77 per cent) followed by sharing common spaces such as meeting or lunch rooms (57 per cent), and air ventilation and circulation (40 per cent).
But, as long as the number of COVID cases remain relatively low, up to 72 per cent of Canadians say they would be OK going back to their physical workplace, although they believe there will be a second wave of infections in the fall or winter that will shut down workplaces all over again.
Many workers (84 per cent) say they'd be more loyal to their employer or willing to give the extra effort when they know their company cares and is focused on keeping them safe, finds the survey of 1,010 people between July 22 and 24.
And three in five would use an employer's smartphone app to help them avoid busy and crowded office areas, though slightly more than a quarter (26 per cent) expressing concern about app geo-tracking privacy.
"Canadians are placing a great deal of trust in their employers to manage their return to the workplace and in keeping them safe," says Doron Melnick, partner and acting lead of KPMG's people and change advisory services practice. "The pandemic is forcing every employer in the country to adopt comprehensive protocols and safety measures, and to look at new ways of staying connected to their employees."
Canada's tourism sector is focused on safety as employers redo business models, says one industry expert who spoke with Canadian HR Reporter.