Are your leaders more concerned about control than respect? You could have a problem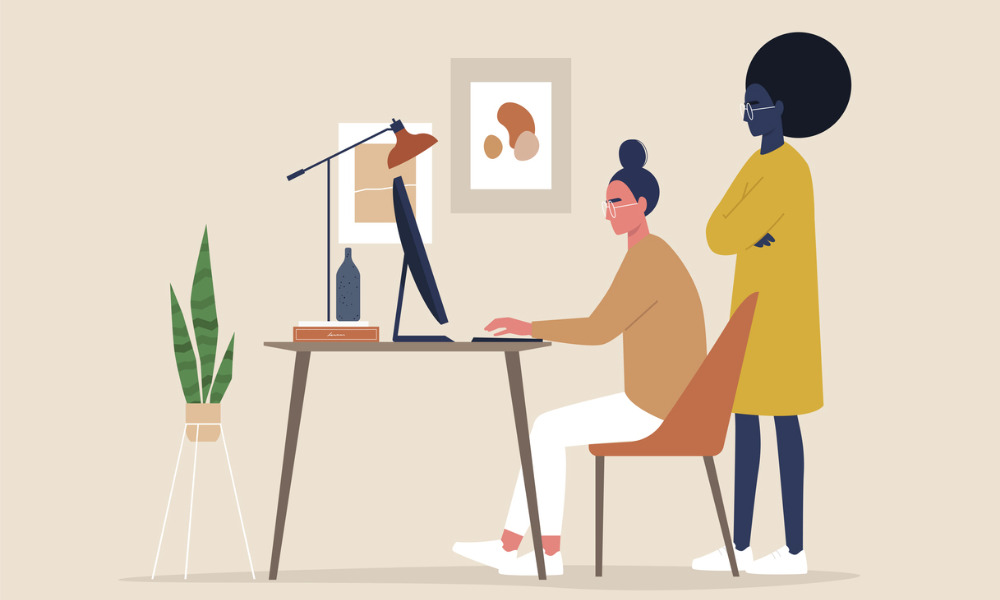 When it comes to organizational effectiveness, psychological empowerment is an important driver. That's when people feel greater autonomy or control over the work they do, they're able to shape the way they do things and make more decisions themselves.
And when properly implemented, research has found that empowerment initiatives can lead to heightened motivation, productivity and creativity among employees.
But a new study out of the U.S. suggests that workers may feel less empowered if they have the wrong type of manager or supervisor. The researchers conducted three studies to test their hypotheses, using both self- and other-reported leader behaviour and alternative operationalizations of autonomy-supporting and controlling leadership behaviours.
"What we found is that when leaders feel empowered, their reaction to that empowerment and how they treat their followers really depends on their underlying views of what a hierarchy should be or how people should be managed, which makes sense. It's consistent with the power literature, which finds that, basically, power just unleashes your inner traits," says Nicholas Hays, study co-author and associate professor of management at Michigan State University's Eli Broad College of Business.
"When leaders feel empowered, their reaction to that or the way they treat their subordinates depends on their underlying traits."
Prestige and dominance
More specifically, "prestige-motivated" people are strongly motivated by being looked up to by others, "so they want to behave in a way that will earn other's respect and make them feel prestigious," he says. "Generally, that means I'm going to transmit these feelings of empower-ment that I have down to my followers, so… I will try to make them feel empowered as well."
On the other hand, "dominance-motivated" people are motivated by feeling in control, so they like the command-and-control type of leadership where they tell others what to do, says Hays, who conducted the study — "To Thine Own (Empowered) Self Be True: Aligning Social Hierarchy Motivation and Leader Behavior" in the Journal of Applied Psychology — with colleague Russell Johnson, an MSU Foundation professor of management, and Hun Whee Lee, assistant professor of management at Ohio State University.
"Rather than empowering [workers], I will attempt to control them, because that's what I believe leaders should do," he says. "To the extent you want your empowerment initiatives to work and be cascaded down throughout the organization… if you have these command-and-control leaders... they're more likely to get in the way of that empowerment initiative than someone who is more concerned with being admired and looked up to by supporting [others]."
But it's important to note that the controlling leadership style is not necessarily all negative, says Hays. Recent research suggests that controlling leadership can work at lower levels of an organization; for example, if there are straightforward tasks involved where people just need to be told what to do.
"That [style of leadership] doesn't work for brainstorming, it doesn't work for really ambiguous and complex tasks, but to the extent that 'We don't need to negotiate and discuss and we just need to put part A into part B,' for example, or it's a task that's relatively more routinized… maybe it's better just to follow orders than to negotiate every little thing, which takes a lot of time, obviously, and takes away from the task itself," he says.
Potential solutions
Considering this dilemma, there are a couple of approaches organizations can take as possible solutions. For one, look more closely at personality traits in the talent selection process, says Hays.
"Especially if you're hiring a new manager or middle manager, a director of a division, is this person someone who values being admired and respected by others or is this someone who tends to value being in control and telling other people what to do?" he says.
"If you're hiring people who are all about being in charge and command and control, then likely that should tell you something about how they'll treat their followers, their subordinates. Probably, they're going to be more controlling, more micromanaging."
Another way to handle the matter is to set a different tone, says Hays.
"It may sound ironic, but as you're rolling out an empowerment initiative, maybe don't give the middle managers all the latitude that you might think you should," he says.
"If you really want to make sure that the initiative goes all the way to the bottom, you might actually as a senior manager have to be a little bit less empowering with the implementation of the empowerment initiative to make sure that it's implemented consistently, at all levels, as opposed to inconsistently."