'People are looking to CEOs to now fix issues within society'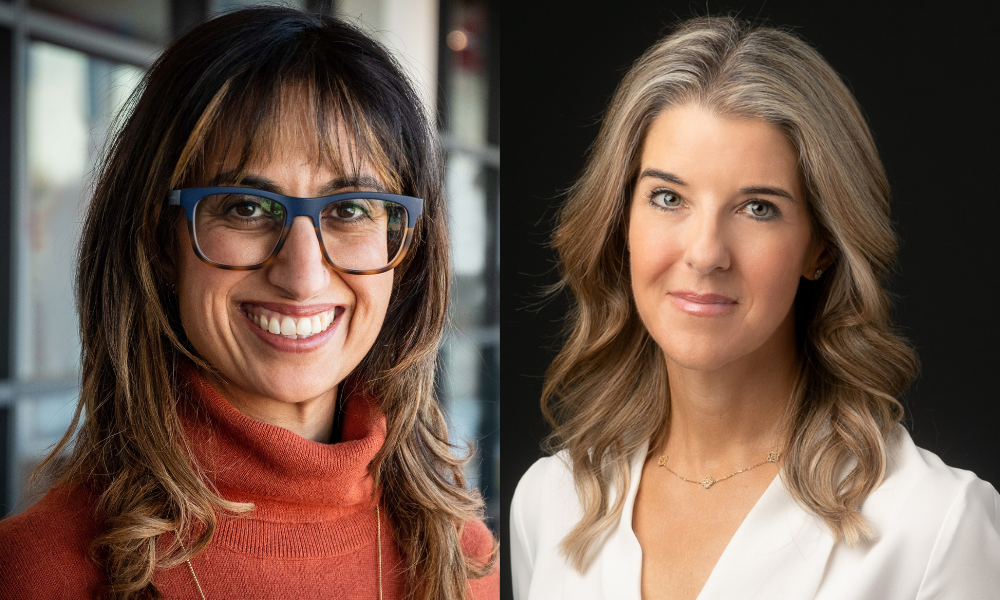 When organizations attempt to make the world a better place, this not only fills employees with a sense of pride, it means they are less likely to want to leave that company.
That's according to a recent study that found workers who participated in organizational purpose programs or corporate social responsibility (CSR) efforts around charity or social causes are less likely to want to leave.
"At the two-and-a-half years mark, if an employee had engaged in these programs, they were 52 per cent less likely to leave," says Sona Khosla, chief impact officer at Benevity, a corporate purpose software firm in Calgary, which conducted the study.
"That's really interesting because it seems like engagement in these programs is actually reducing overall churn at a critical moment because we know that gen Z and millennials tend to have a two- to three-year overall lifetime at a company."
With attraction and especially retention being so crucial to many employers, these numbers provide a clear and important metric for HR teams.
"In light of the great resignation and this great values shift for employees where people were leaving workplaces en masse, and it appeared that they were making different choices based on their values, [it's about] wanting to choose workplaces where they could bring their values to work, where they could have more of an impact," she says.
This data was gleaned from looking into information on 10.6 million users at more than 400 companies on the Benevity platform for a minimum of 14 months. The analysis was completed in August.
Organizational trust growing
While many employees are looking for organizations to make a difference, it appears employers are even more committed to do so, according to a separate survey by Edelman.
Seventy-eight per cent of employees said they trusted their employers and a further 69 per cent felt their employer and its people were an important part of their community.
"The employer is now the only trusted institution, as government and media move into the area of distrust, so that is a really interesting development over the past year," says Rhea Dubois-Phillips, general manager at Edelman in Vancouver.
"With that comes a lot of expectation, where people are looking to CEOs to now fix issues within society."
With governments being largely seen as failing to act on such issues as climate change or Indigenous treatment, it has fallen on corporations to tackle issues important to employees, she says.
"There's an expectation that CEOs, as a credible leader, will have to wade into that space and there's an expectation that they are going to speak out on those issues that actually matter to society — and to help solve them too."
The Edelman study heard from 7,000 respondents in seven markets globally between July 27 and Aug. 8.
But for 20 per cent of those asked by LifeWorks in another survey, employee employer trust has eroded since the pandemic.
Multiple good accrues
By focusing on boosting CSR efforts, there is a three-pronged benefit to employers, says Khosla.
Positive efforts contribute to the bottom line, which helps society and makes employees feel more engaged.
"It's got an individual value, but also a business value and then a societal value so it's really hitting on the values of this new generation that we need to trust someone to take care of the world and business seems to be the one who's jumping at doing that," she says.
These requests are made early on by employees looking to join like-minded organizations.
"The number of conversations that are happening in interviews with candidates where they're asking, 'What is the impact of this company? Whether it's environmental, whether it's social, how ethical is it? And also, what are you doing on diversity, equity and inclusion? Do you have employee resource groups or affinity groups that I can join? Can I actually bring more of myself to work?' They are asking all these questions in interviews," says Khosla.
'Action builds trust'
But when it comes to acting upon those social issues, it's important for C-suite leaders to follow through," says Dubois-Phillips in order to strengthen the confidence.
"'Action builds trust,' that's a catchphrase we like to use but it's about actually engaging with your employees [and] not just paying lip service to social issues; [it's] speaking out about them, it's actually about putting policies in place to help move the dial. An example might be recruitment policies that help towards diversity, equity and inclusion within an organization."
The Edelman survey found that 69 per cent of employees would choose an employer that aligns with their societal values.
This is causing a shift in the workplace, according to Dubois-Phillips, which employers should be aware of.
"We're finding a much more activated workforce, with high expectations for the CEO to speak out and to build those trusted relationships as a two-way dialogue. We call it bottom-up communication as well as top-down so CEOs are actually soliciting opinions from employees, letting them speak out — even if it's different from their own opinion — and having that debate, which is healthy, and allowing for those differing opinions to coexist within an organization.
"It's a more dynamic workforce, and one that's very engaged on societal issues, not just focused on profit or their own business line but much more globally aware. There's a lot of expectations for CEOs to wade into those topics where they feel the government just is not capable, and hasn't built enough of a trust bank for people to believe that they're able to solve those issues on their own," she says.
Finding employers who match their values is increasingly difficult, according to a Glassdoor survey.
Engage early
For HR professionals, ensuring new workers know about an organizations' CSR efforts should begin as soon as possible, according to Khosla.
"Embed it right into onboarding," she says.
"If you've got candidates who are joining your company because you've sold them on the promise of being able to have an impact at work, then show up in week one, and show them how they can do that; deliver on the promise quickly so that you really close the gap between your employer brand promise and delivery, and their experience as soon as possible."