Glassdoor launches 'advanced filters' to improve job search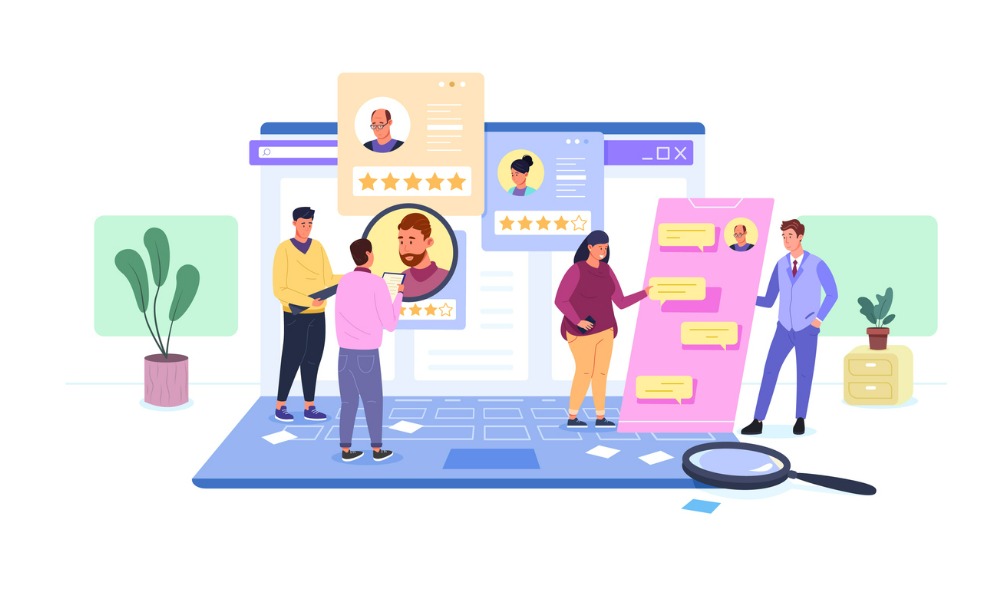 More than seven in 10 (71 per cent) U.S. employees say work-life balance is an important workplace factor when it comes to searching for jobs and companies to work for.
However, three in 10 (30 per cent) also say their current employer does not match their values and 35 per cent believe it would be difficult to find an employer that aligns with their values, reports Glassdoor.
Overall, company culture and values (44 per cent) rank third in the most important factors for workers when searching for jobs and companies to work for, following compensation and benefits (70 per cent) and career growth (58 per cent), finds the survey of more than 2,000 adults conducted Sept. 8 to 12, 2022.
Read more: Does corporate culture only happen in the office?
In response, Glassdoor has launched advanced filters for Company Explorer, the tool that allows people to search for companies based on location, industry, company size, overall company rating and more.
Users can now customize their job search by workplace factor ratings such as work-life balance, culture and values, diversity and inclusion, or by overall ratings from demographic groups including race/ethnicity, gender identity, sexual orientation and more.
"We know that each individual job seeker has different values driving their job search, from healthier work-life balance to career growth, to being able to compare ratings of different employee demographic groups," says Christian Sutherland-Wong, Glassdoor CEO, adding the filters "aim to make it easier for people to uncover companies that align with their unique values and experiences, and can help them make even more informed decisions about where to work."
Read more: Are you an 'age-friendly' employer?
It's important that your people's personal workplace values align with workplace values, according to Mind Tools, a careers guide.
"These set the tone for your company's culture, and they pinpoint what your organization, as a whole, cares about," it says.
"Values alignment helps the organization as a whole to achieve its core mission by providing a common purpose. When values are out of alignment, people work toward different goals, with different intentions, and with different outcomes. This can damage work relationships, productivity, job satisfaction, and creative potential."