Employers must be 'mindful of the relationship between culture and employee trust'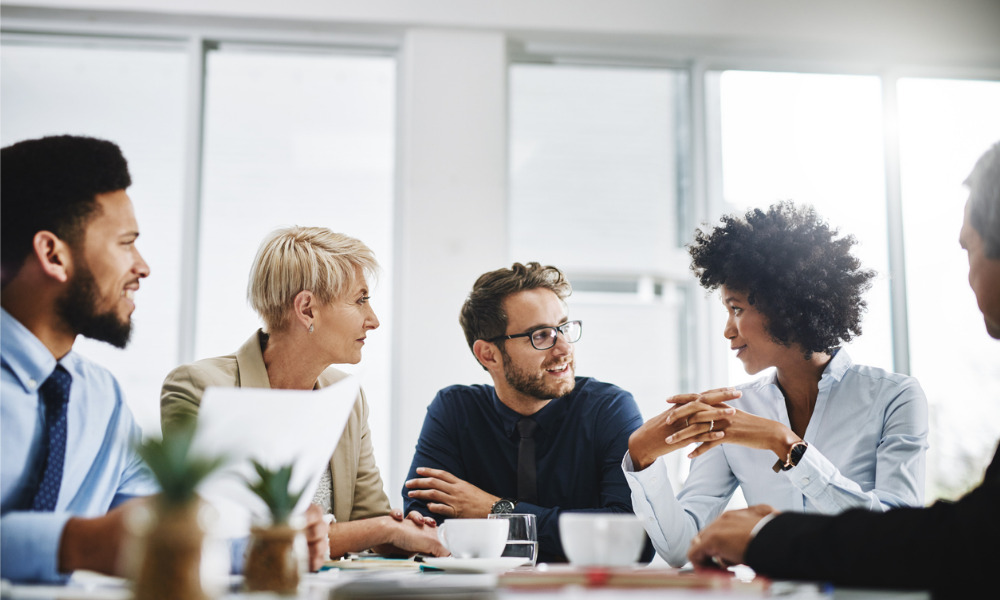 One in five (20 per cent) of Canadian workers believe that trust between employees and their employer has decreased compared to before the pandemic, and this is affecting their mental health.
Specifically, this group has a mental health score of 56.8 out of 100 for the month of September, way below the national average of 65.1 points, according to LifeWorks' Mental Health Index, supported by TELUS Health.
Meanwhile, the 71 per cent of Canadians who report no change in trust have a mental health score of 67.3 points and the nine per cent who note an increase in trust have a score of 65.8.
Read more: Marketing firm takes 3-pronged approach to mental health
"In business, communication, culture and support for employee wellness are key drivers of trust," says Michael Dingle, COO at TELUS Health. "Trust is essential to the strength of any relationship, but especially so between employer and employee during times of significant change and stress."
"Today's workplace is being tested. This data shows how critically important it is for organizations to be intentional about making employee wellness a priority, and to be mindful of the relationship between culture and employee trust."
What's causing the decline in trust? A change in workplace culture (46 per cent) is the top reason, finds the survey of 3,000 respondents conducted Sept. 12 to 22, 2022. Perceived changes in the handling of employee wellbeing support (43 per cent) and communication (30 per cent) are also major factors.
Read more: Many workers struggle to find employers that match their values
Trust is a key factor in any relationship, and these relations have an impact on workers' job performance, according to the report.
Specifically, 25 per cent of workers indicate that relationships with co-workers most positively impact the effort they give to their work, and 12 per cent say the same thing about relationships with their managers.
Other factors playing a role in this effort include heir mental health and wellbeing (15 per cent) and the level of recognition they receive (eight per cent).
Read more: How McDonald's is supersizing engagement
"Personal mental health and wellbeing and the relationships at work are the top two factors related to the effort put into work," says Paula Allen, global leader and senior vice president for research and total wellbeing at LifeWorks. "Organizations can influence both with an environment that supports self-care and collaboration. Manager training, healthy team norms and strong mental health and wellbeing services are all tangible actions that enable employees to work at their best potential."
Here are some ways employers can build trust in the workplace, according to Maggie Wooll, senior thought leader at BetterUp, a people experience platform:
Be honest.
Honor your commitments.
Admit when you're wrong.
Communicate effectively.
Be helpful.
Show people that you care.
Stand up for what is right.
Be transparent.