Flextime, work at home are table stakes and employers need other differentiators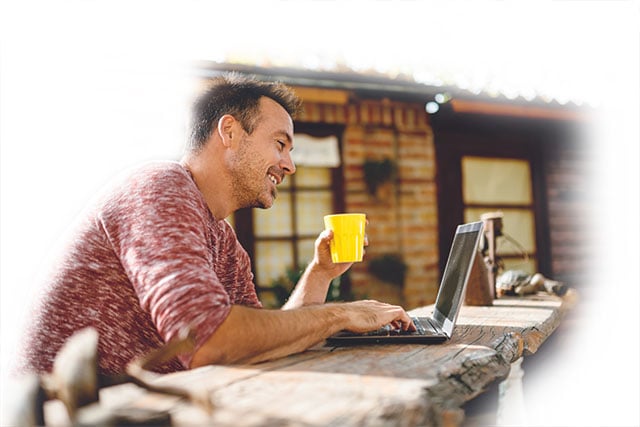 Everyone knows what a good customer experience feels like — you may not be able to define it, but it's the reason you keep going back to your favourite coffee shop, grocery store or online retailer.
For employers, the same concepts can be applied to build an incredible employee experience. Far beyond a human resources buzzword, it has the power to transform organizations by attracting, retaining and engaging the best workforce.
3 foundational pillars
But first up, what does it entail? Employee experience typically has three foundational pillars — a recent Forbes article defined them as culture; the technological environment; and the physical environment.
Culture: This is old hat for most professionals. It includes words such as "feel" and "vibe." It also encompasses leadership styles, values and even traditional compensation and benefits.
But it goes beyond that, to flexibility, working remotely and even more niche and outside-the-box perks that can be true differentiators.
Technological environment: These are the tools that workers need to do their jobs properly. Think laptops, mobile devices and the software available. It's why one of the key questions in any employee engagement survey is "Do you have the tools necessary to do your job?"
Physical environment: If your office is drab, it can take a hidden toll. The desks, chairs — even the art on the wall and the meals being served in the cafeteria — can all impact the overall employee experience.
As an employee, it's hard to feel upbeat and perform at your peak when you're tripping over fraying carpet or staring at coffee stains on the rug.
Employee experience is, quite simply, a way of looking at what your workers see and feel every single time they walk in the doors. And, conveniently, those are three pillars that employers and HR have a great deal of control over.
Attracting top talent
Organizations that don't start to think about the experience from a different perspective run a real risk of disappointing and underservicing current staff and will struggle to attract top talent.
Many firms are in the early stages of defining and building employee experience programs. Last fall, at the Employee Experience Summit Canada in Toronto, the vice-president of people and culture at Good Life Fitness, put it thusly:
"We have to have an amazing employee experience. I don't know what it's going to look like, but it has to be outstanding because we're going to be fighting like crazy to keep our people."
Tom De Iulis, the senior vice-president of product and strategy at Venngo, said looking at employee experience holistically is a must.
"If you are not looking at how an employee interacts with your company and how you provide things to them, you are both missing an opportunity and taking a risk," he said.
"Talent starts joining rival companies when they do not feel aligned or when they feel their organization is not providing them what they expect."
Workers aren't being shy in making demands of employers, either. Gone are the days when cigar-chomping bosses could wave off perk-starved employees with a dismissive "the benefit is that you a job" comment.
Flex time, remote work
Employees are much smarter now. In-demand talent is well aware they are seated firmly in the driver's seat. Offerings like flex time and the ability to work remotely, once considered rare perks, are now a given in many industries.
Employers looking to downsize their real estate footprint are also asking employees to work remotely more often.
Stats prove this isn't just a blip. In 2017, a global survey of 20,000 workers conducted by Regus found more than one-half (54 per cent) work remotely at least 2.5 days per week, and 36 per cent work exclusively from home.
Among Canadian respondents, 47 per cent work outside the office at least half the time.
While it's a different data set, those figures are much higher than Statistics Canada figures from 2008, when 11.2 per cent of employees worked at home.
The median hours worked at home was eight — meaning that the one in 10 workers who didn't commute typically only stayed home one day a week. By any measure, there has been a significant increase.
And there are benefits to employers when it comes to offering remote work, such as improved morale (62 per cent), reduced absenteeism (59 per cent), operational cost savings (55 per cent), reduced employee turnover (50 per cent) and lower health insurance costs (28 per cent), according to a 2018 survey by Censuswide and Indeed of more than 500 employees and more than 500 employers in Canada.
But if perks like that are now table stakes, how can employers differentiate themselves? One option is to think outside the 9-to-5 and extend employee experience beyond the workplace. Traditional benefit packages that are typically medically and health-related are givens.
To catch the attention of discerning workers, employers need to play a part in, and improve, employees' lives outside work through unique benefit programs, said De Iulis.
"There's always a race for human capital," he said. "Companies that embrace innovative approaches to compensation, office spaces and unique benefit will likely be in a far better position to attract choice candidates.