Employers may have good intentions with diversity and inclusion initiatives, but these might not go far enough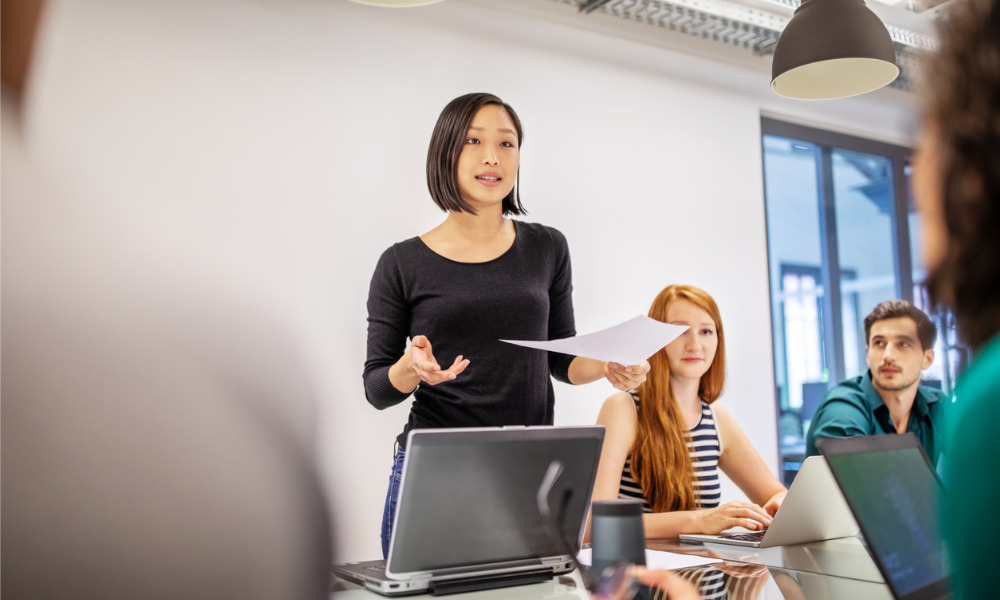 It's heartbreaking," says Ivona Hildeg, referring to people's comments about anti-Asian racism they've experienced.
"You think to yourself, 'Is this really happening in Canada today? Would people really make these kinds of comments or do these kind of things?' And you wonder, 'Who are these people?' But these are everyday people like us."
While anti-Asian bias is sadly nothing new for Canada — with an unsavoury history that includes limited voting rights, immigration restrictions, health-care discrimination and internment camps — the COVID-19 pandemic has renewed old prejudices that refuse to go away.
"It's not a new bias; it's just being exaggerated and escalated with the pandemic," says Hildeg, the Ann Brown chair of organization studies at the Schulich School of Business at York University.
As a result, many employers have focused on diversity and inclusion efforts in response to both anti-Asian racism and the Black Lives Matter movement. But are these initiatives effective in protecting Asian workers, especially those of Chinese descent?
Not necessarily, say researchers at York University, who decided to investigate by conducting a study based on a survey of 248 individuals who self-identified as East or Southeast Asian and worked in the U.S. or Canada. Participants were asked about their diversity climate and demographic information; workplace incivility and memorable incidents of prejudice related to the pandemic; and turnover intentions, job performance and emotional exhaustion.
The results were "eye-opening," says Hildeg. One-half reported that they had been mistreated at work due to prejudice associated with the coronavirus. They described incidents of ostracism and stigmatizing language and customers refusing their advice or service.
"A lot of these incidents happened in front of other people, and most of the time, nobody interfered; nobody tried to do something right about this or to stop this," she says.
In addition, those workers who experienced the prejudice more frequently reported feeling burned out, with poorer job performance and a greater desire to leave their organization.
And while diversity and inclusion policies and practices did lead to fewer instances of mistreatment, workers of Chinese descent were more mistreated than other Asians.
Why? One reason could be that a workplace that encourages employees to share, display and appreciate the unique characteristics of individuals (the "integration of differences") appeared to make Chinese employees more vulnerable to incivility due to prejudice related to COVID-19.
"This information could ironically be used to harm or target Chinese workers," say the authors of the study "From 'yellow peril' to 'Chinese virus': Diversity climate affords unequal protection against workplace incivility among Asian workers during the COVID-19 pandemic."
Employers' efforts to make people more aware of people's different backgrounds "doesn't seem to actually curb the bias and the mistreatment against Asian workers of Chinese backgrounds," says Winny Shen, associate professor of organization studies at the Schulich School of Business at York University.
Takeaways for HR
It's not that diversity and inclusion efforts don't help, but there are nuances that we have to be careful with, says Shen.
"Once people share this information about themselves, they bring their whole selves to the workplace, including their willingness to share their cultural or ethnic backgrounds. That information can't be unshared, and given some of the phobia that's really been on the rise with the pandemic, that actually makes some workers more vulnerable. So, I think it really speaks to the need for ongoing commitment and education surrounding D&I efforts."
For HR, it's not just about encouraging differences, but creating "a genuine environment where such differences are genuinely appreciated… You need to create a safe environment," says Hildeg.
This is not just about an individual's own well-being, she says.
"It's a 360-degree impact and it's not isolated, and organizations who are not taking this into account may actually feel this in multiple different ways, with one being organizational performance and effectiveness."
For example, when employers are offering supportive services, such as different employee assistance programs (EAPs), they should consider whether these will meet the mental health needs of a diverse group of employees, such as having culturally competent practitioners, says Shen.
The next differentiator is "Am I really providing my employees with the resources they need?" she says.
While everybody is struggling through this time of uncertainty, the issues may differ based on people's background, says Hildeg.
"In addition to fighting COVID concerns and health concerns, they are also fighting mistreatment and abuse in the workplace," she says.
"Organizations need to realize that one approach to mental health... may not address the root-cause problems for some of their employees — because many anxieties are indeed about scapegoating, which is not equally applicable to everyone."