Coalition 'supports industry's zero-tolerance policy for discrimination or acts of hate of any kind'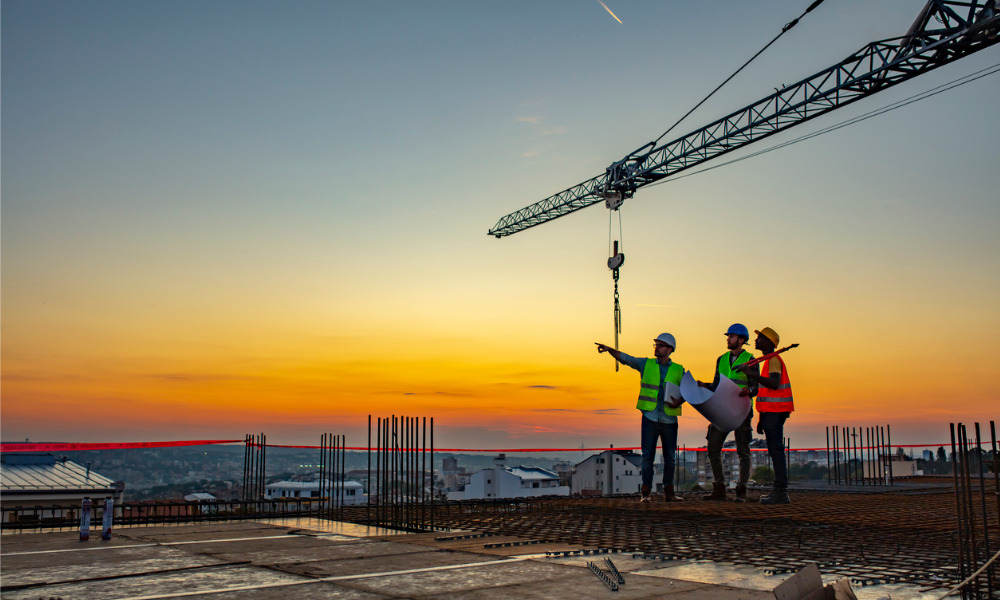 After witnessing a spate of bigotry and discrimination, a coalition of construction-related groups has announced its commitment to address racism in the industry.
The group expressed its support for the Toronto Declaration of Inclusive Workplaces & Communities, which "affirms the health and safety of every person and supports the construction industry's zero tolerance policy for discrimination or acts of hate of any kind."
The City of Toronto, the Carpenters' District Council (CDCO), Carpenters Local 27, EllisDon, the Daniels Corporation, the Labourers' International Union of North America (LiUNA) Local 183 and the Residential Construction Council of Ontario (RESCON) are part of the coalition.
"I have made it clear that racism and discrimination have no place in Toronto," says Toronto Mayor John Tory. "We have met with workers, developers, contractors, unions and associations to create this declaration and take a stand together against any form of hatred in our city."
The announcement comes after the construction sector saw a rise in racist incidents, including one last June where nooses were found in several construction sites in the city.
"We recognized the tragic reality that anti-Black racism continues to exist in our society and that we need to keep doing all we can to bring an end to it," says Tory. "We worked together with the industry to find ways to bring an end to racism within the sector."
The declaration is an important step in the construction industry's plan to support employees and build a more inclusive workplace, he says.
In November, several construction groups teamed up to launch a "Built for Respect" campaign to provide appropriate training and education in support of anti-racism initiatives.
Town halls, anti-racism training
As part of its commitment, EllisDon has hosted diversity and inclusion town halls to discuss these crucial issues with employees.
"EllisDon has zero tolerance for racism, and as an employer, we have a pivotal role to play in this movement," says Geoff Smith, president and CEO. "We will continue to work closely with our union partners to promote education and action across all areas of our industry."
Daniels has organized site meetings with construction teams to emphasize the importance of creating inclusive workplaces.
"Actioning change requires commitment and collaboration in our industry," says Mitchell Cohen, president and CEO. "Daniels has initiated important dialogues with construction unions, associations and industry partners to take a unified stance and engage in conversations at every level to set out clear expectations that racism, prejudice and hate will simply not be tolerated and have no place in our industry."
The CDCO is working with a third-party company to deliver anti-racism training to staff, shop stewards and, eventually, all members, says Chris Campbell, equity and diversity representative for the council.
"It is the collective responsibility of the industry to demonstrate that construction is a welcoming path for the next generation of tradespeople – regardless of their background."
Last September, RESCON launched a Construction Against Racism Everywhere (CARE) campaign to bring employers, unions and government together to combat and address racism in the industry.