'The need for more supports has never been more clear'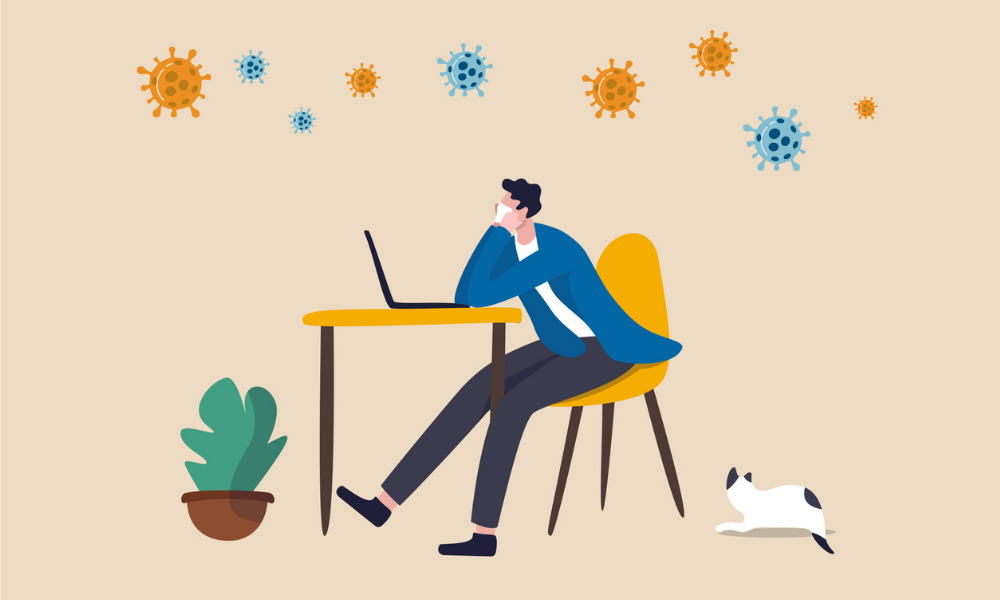 Ontarians' mental health conditions are turning for the worse. Just 35 per cent consider their current state of mental health as very good or excellent, according to a report from the Canadian Mental Health Association (CMHA) Ontario.
This marks a huge drop from 52 per cent in May.
And nearly 80 per cent of Ontarians now believe there will be a serious mental health crisis post-pandemic, up from 66 per cent in CMHA Ontario's second poll in August.
"While we were concerned after our first round of results last spring, the second round in the summer provided some hopeful results. Now, the results of this latest poll show that people are having more trouble coping with the effects of the pandemic," says Camille Quenneville, CMHA Ontario CEO.
"The need for more supports has never been more clear."
A separate survey by the Ontario Association of Social Workers (OASW found that while 45 per cent of Ontarians say the pandemic has caused a negative shift in their mental health, 64 per cent say it has also made them more resilient.
Loneliness, stress
Nearly six in 10 (57 per cent) Ontarians are lonelier since the start of the pandemic with 47 per cent wishing they had someone to talk to and 36 per cent say they are often, very often or almost always lonely, according to the CMHA survey.
Ontarians' perceptions of their mental health have worsened dramatically since the previous polls.
Thirty-six per cent say they're experiencing very high or high stress, up from 30 per cent in the summer. Another 35 per cent are feeling very high or high anxiety, up from 30 per cent in the summer.
Nearly one in five (17 per cent) say they're always or very often depressed, a jump from 13 per cent in May. And 27 per cent are using more substances to cope, up from 21 per cent in the summer, finds the survey of 1,004 Ontario adults conducted in February.
More than eight in 10 (84 per cent) are concerned about new strains of COVID-19. Eight in 10 are concerned about people not physically distancing (81 per cent) or not taking proper precautions (77 per cent). And 78 per cent are concerned about someone they know catching the virus (78 per cent).
Even though 60 per cent of Canadians are having mental health issues, more than half (54 per cent) have not sought medical support, according to a separate survey by Sun Life.
Women suffering more
A separate survey from the Prosperity Project found that working women with children are suffering more than fathers or women who do not have children.
Working mothers report higher levels of stress (52 per cent), anxiety (47 per cent) and depression (43 per cent), compared with working women without children (36 per cent; 38 per cent; and 29 per cent, respectively). These levels are also higher when compared with working fathers (37 per cent; 40 per cent; 27 per cent, respectively).
"Many working mothers are feeling trapped. They don't see a way out, so they often end up having to sacrifice their careers," says Pamela Jeffery, founder of the Prosperity Project, a not-for-profit organization.
With women leaving the workplace at a faster rate while others want to work more from home, we have to prepare to see fewer women in the workplace, says another expert.
More than four in 10 (44 per cent) of women feel that they will face an economic recession and lack of job prospects once the pandemic is over, finds the survey of 1,003 adult Canadians in January.
More visible minority women (41 per cent) believe that women are less likely to be considered for jobs after the pandemic than white women (29 per cent).
"Childcare will improve women's employment. It will improve their mental health. It will improve family flexibility – for women and men. This absolutely needs to happen," says Jeffery.