'Language really shows employees and prospective employees that an organization is open and accommodating, and accepting of the community'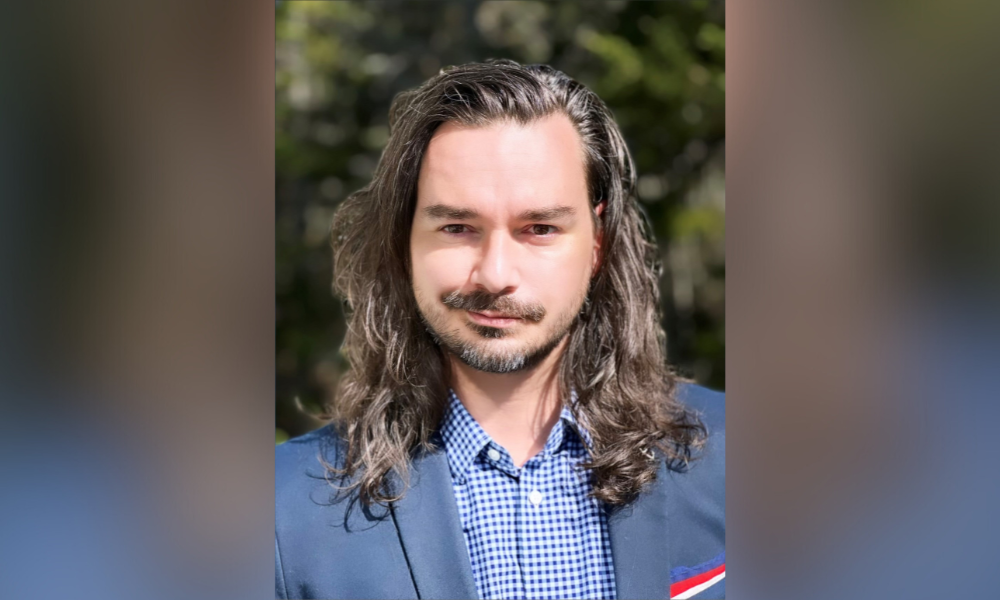 While there has been an unsettling if not alarming push against the LGBTQ+ community south of the border, Canadian employers are showing their pride throughout the year — including Pride Month.
The BMO Pride employee resource group, for example, consists of 2,100 2SLGBTQ+ and ally employees who are committed to promoting an equitable and inclusive environment for all, and they guide the bank's commemoration and celebration of Pride.
The ERG released a "Road to Allyship" e-learning course outlining ways to be supportive of 2SLGBTQ+ colleagues. BMO sponsors Pride-related events in communities across North America, including the pride & remembrance run in Toronto, which the bank has sponsored for 27 years.
By promoting such efforts, a company can truly show it cares about the community, says Vanessa Lewerentz, BMO's chief inclusion officer.
"HR and employers can be a force for positive change by supporting progress for equity-deserving communities, hiring and developing diverse talent, funding partnerships, and dismantling systemic barriers to equity.
"BMO's support of the 2SLGBTQ+ community is aligned with our core values for inclusion, respect and equity. It is a point of pride for our bank that we are a team that rallies around a culture of active allyship."
The benefits of this behaviour for companies are well known, says Lewerentz.
"Welcoming diverse perspectives and backgrounds to the table helps us improve as people and as organizations. We value learning from difference and embracing people for who they are. This is fundamental to an inclusive society where people can thrive and achieve their personal and professional ambitions."
Providing a safe, inclusive space for LGBTQ+
As a gay man working in the financial services industry, Sean Kavanagh-Lang, senior vice-president, national broking director at Aon in Toronto, says there are a variety of ways that employers can make a difference.
For one, it's good to know the community. Pride month in Canada, for example, is celebrated at different times. In Toronto, it's June; in Halifax it's July; and Vancouver, Calgary and Montreal do August.
"Pride is something that's celebrated all year long, and then at different times so companies need to make sure that they're paying attention to that," he says.
For the community, it's about having a broad range of policies that help to make employees feel comfortable at work, and know that they're in a safe space, says Kavanagh-Lang.
As well, by not being welcoming or inclusive, employers may miss out on potential talent.
"If you're not showing those signs, and people don't feel welcome joining your organization or continuing to be part of your organization, you never know when you're going to miss the next CEO of your company potentially because of their capabilities," he says.
"You want to make sure that you're allowing people to be themselves and be authentically themselves at work and then that'll create that inclusive environment and keep them retaining that talent that you want to have."
A recent report showed that there is much more work to be done by employers to show real support for marginalized employees.
Inclusive language, open culture
This support should begin on day one with an organization, he says.
"From an HR perspective, you want to make sure that when you're onboarding employees, they have the option to identify themselves properly. So whether that's through the use of pronouns, or being able to select their gender and having options for various gender identities, it's very inclusive."
"Language really shows employees and prospective employees that an organization is open and accommodating, and accepting of the community," says Kavanagh-Lang.
At Aon, the wealth-practices division recently released a language guide that will educate employees about the best way to speak with clients.
"When they are writing to somebody, they don't say: 'Hey, guys' or 'Hey, girls' or things like that. You want to use neutral language: 'Hey, there.' You don't want to necessarily ask somebody about their husband or their wife, you ask about their spouse so using that inclusive language, and having guides like that is really important to make sure that you have that awareness around language and how that can marginalize people if you're not being inclusive with the language," he says.
ERGs play important role for LGBTQ+ initiatives
Leadership plays an important role in ensuring initiatives like inclusive language guides are implemented, says Lewerentz.
"Create a team culture of openness and respect. Engage with and support colleagues in a meaningful way. Meet with your employee resource group leaders and members and ask them what they need in terms of support. Host internal events and training on allyship and, most importantly, model allyship for others."
Employee resource groups are not only good for creating awareness and promoting support, they're a great way to connect with remote colleagues, says Kavanagh-Lang.
"With our pride alliance, we meet monthly and colleagues are engaged in a lot of different initiatives, whether it's leveraging their skill sets in different areas or learning different skill sets. So event planning, marketing, communications, working with charities are the different things that they can do and bringing together educational insights for colleagues outside of the community, and inside the community."
"I know if I go to Vancouver, I can meet with this colleague, I can meet with that colleague. So it helps to expand their network internally as well, and helps them to understand different parts of the business that they maybe not would have had exposure to, if it wasn't for being able to connect with colleagues and business resource groups," he says.