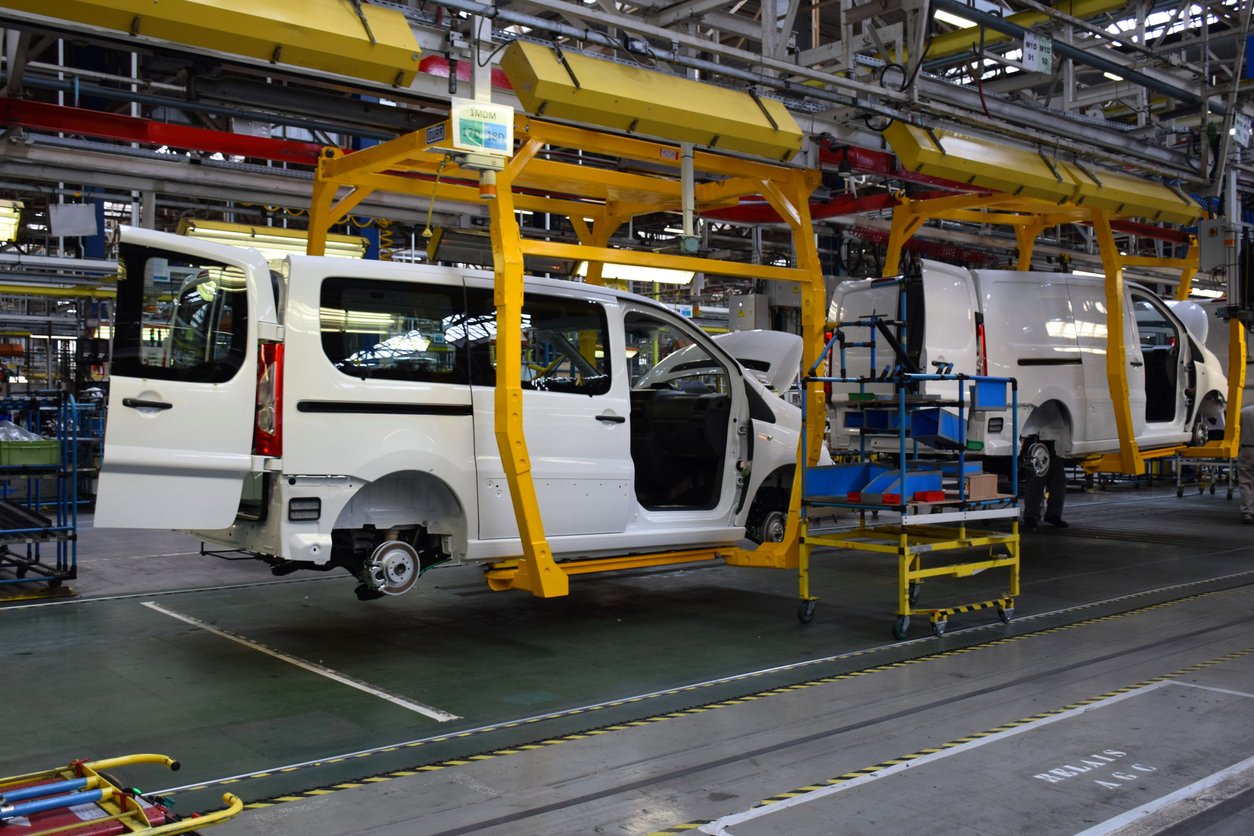 This edition of You Make the Call features an Ontario automotive worker who claimed his employer's attendance policy discriminated against those with non-work-related injuries.
Steven Wallwork was employed as a production team member at an automotive assembly plant for Toyota Canada. His job duties included placing tire chocks behind the wheels of vehicles on rail cars before being transported. When placing the chocks, he kicked them with his foot to secure them in place.
Wallwork called in sick on April 3 and 4, 2017, because he had injured his foot. When he returned to work on April 5, he brought a doctor's note from a walk-in clinic doctor that said: "To whom it may concern: This is to certify that Steven Wallwork states that he was unable to work for medical reasons." Wallwork didn't think the injury happened at work.
About three weeks later, Wallwork called in sick again. He was absent for three days of work, returning on May 2. He provided another medical note from a different walk-in clinic stating that he had been unable to attend "work/school" on those days due to injury. The clinic doctor also diagnosed Wallwork with plantar fasciitis and gave him a form recommending rehabilitation and physiotherapy.
Wallwork told the company nurse that he had been having problems with his right foot and had been told it was plantar fasciitis. He said it didn't know if it was work-related and wanted to proceed as if it was a non-occupational injury.
Toyota's attendance policy allowed employees to take seven days of emergency leave in accordance with the Ontario Employment Standards Act, 2000. It also allowed for "plant accident days," where an employee missed work due to a work-related injury. When Wallwork returned to work on May 2, it informed him that he had used the maximum seven days of emergency leave.
On May 3, Wallwork's family physician examined him and told him that she believed is injury was work-related. Wallwork filed a workers' compensation claim and Toyota changed his absences from emergency leave to plant accident days.
The Ontario Workplace Safety and Insurance Board (WSIB) approved health care benefits for Wallwork but denied him loss-of-earnings benefits for his absences, finding that "there is insufficient objective medical on file to support that you were unable to work at these times due to your injury." Toyota then changed his absences back to emergency leave, which put him at nine days for the year, above the limit under the attendance policy.
Wallwork's supervisor had a "documented discussion" with him under the policy and advised him that any further absences required more medical documentation or he could be placed on six months' probation and not be paid for the days he missed.
Wallwork filed a human rights claim, alleging that Toyota discriminated against him on the basis of disability by treating absences due to work-related injuries differently than absences due to non-work-related injuries.
You Make the Call
Was the attendance policy discriminatory?
OR
Was the policy acceptable?
IF YOU SAID the attendance policy was acceptable, you're right. The Ontario Human Rights Tribunal found that Toyota did not treat work-related absences due to injury differently than non-work-related absences. After the WSIB approved Wallwork for health care benefits, there was no doubt that Wallwork's injury was work-related. The issue was how the emergency leave policy should be applied since the WSIB determined that Wallwork's injury didn't prevent him from working, the tribunal said, adding that Toyota was justified in applying its attendance policy given the WSIB finding.
The tribunal also found that the documented discussion with the supervisor was the first step in the disciplinary process and Wallwork was subject to "heightened scrutiny for taking additional sick days," but Toyota didn't discipline him when he initially exceeded the emergency leave limit and waited for the WSIB's decision. Only when the WSIB determined that Wallwork could have worked during his absences did Toyota apply its policy.
Ultimately, the tribunal determined that Toyota didn't treat WSIB-related absences differently than non-WSIB absences, as the only difference related to "the coding used to record the absences." Wallwork applied for reconsideration, but the tribunal found that while there was prima facie discrimination based on disability, Toyota established that its conduct wasn't discriminatory.
Wallwork appealed to the Ontario Divisional Court. The court found that the information Wallwork provided about his inability to work "were forms from walk-in clinics setting out Mr. Wallwork's self-reported inability to work." The WSIB, after conducting a hearing with evidence from witnesses, determined that he could work — to which Wallwork did not object. Without further objective medical documentation, Toyota had no obligation to make a further assessment of Wallwork's ability to work, the court said.
The court dismissed the appeal, determining that it was reasonable for the tribunal to conclude that Toyota's application of its attendance policy was not discriminatory.
For more information, see:
Wallwork v. Toyota Manufacturing Canada Inc., 2021 ONSC 6785 (Ont. Div. Ct.).