'This decision sets a historic precedent for precarious workers'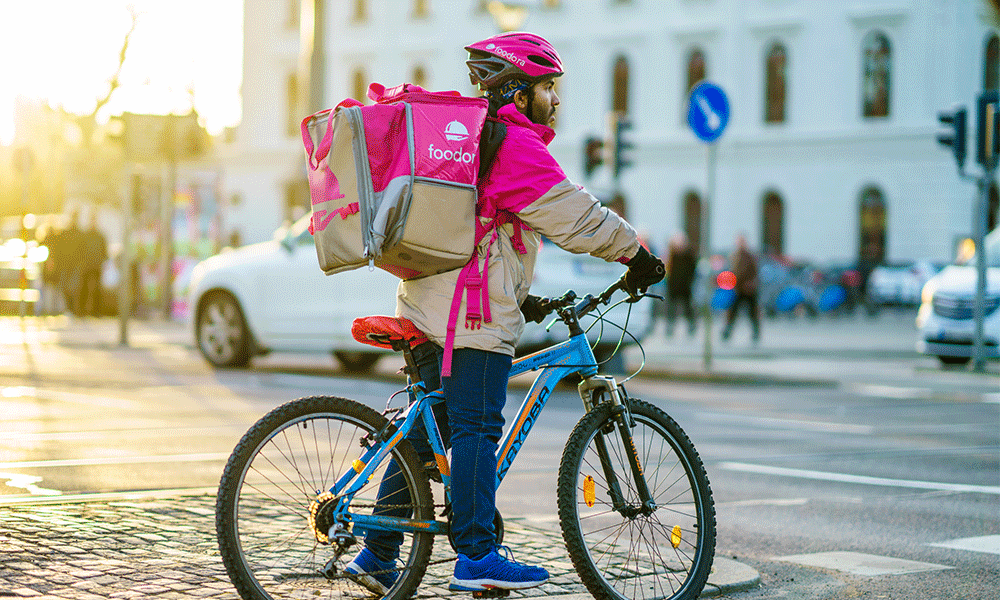 Foodora couriers are dependent contractors and must be treated as such by their employer, according to a decision released by the Ontario Labour Relations Board (OLRB).
"The couriers are selected by Foodora and required to deliver food on the terms and conditions determined by Foodora in accordance with Foodora's standards. In a very real sense, the couriers work for Foodora, and not themselves," says the decision signed by Matthew Wilson, arbitrator and alternate chair of the board.
The OLRB noted that a "dependent contractor" is an intermediary between an employee and an independent contractor, and that they ought to have access to the collective bargaining regime. Section 1 (1) of the Labour Relations Act also stipulates that an employee includes a dependent contractor, says the decision.
"This decision sets a historic precedent for precarious workers," says Ryan White, a partner at Cavalluzzo and lawyer for the Canadian Union of Postal Workers (CUPW). "It vindicates the union, which has known all along that Foodora controls the way that couriers work too much for them to be classified independent contractors."
"The decision is also a big step forward, and that Foodora couriers will soon have the right to unionize," says Jan Simpson, national president of the CUPW. "CUPW is proud to be part of challenging the big app-based employers, and reshaping the future of work in favour of workers' rights, safety and respect."
In January, the United Food and Commercial Workers Union Canada applied to the OLRB to unionize more than 300 Uber Black limousine and SUV drivers in Toronto.
When British Columbia's Passenger Transportation Board issued provincial licences for Uber and Lyft in January, the British Columbia Federation of Labour reminded the app-based companies to ensure drivers have at least the minimum labour protections under the Employment Standards Act.