Cheerleader claims team officials discouraged her from discussing her faith and virginity online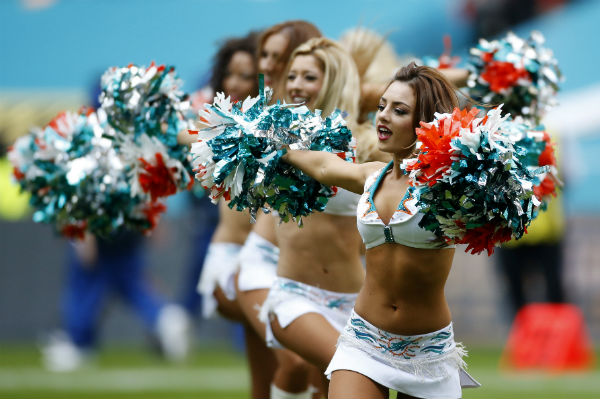 A former Miami Dolphins cheerleader has filed a lawsuit against the team and the NFL, alleging that she faced discrimination and retaliation because of her religion and gender.
Kristan Ann Ware's filing with the Florida Commission on Human Relations on Wednesday also said she was instructed by two coaches in an annual review not to discuss her virginity.
Ware, a Dolphins cheerleader from 2015-17, posted a picture of her baptism and alleges she was questioned about it by team officials before being told to not discuss her decision to abstain from premarital sex.
The Dolphins and the league issued statements saying they do not discriminate.
According to the complaint, Dolphins cheerleading director Dorie Grogan told Ware she could talk about her virginity in private, but never around the team, then added that Ware needed to become "a woman."
When Ware wrote a blog post for the Dolphins website, mentions of her faith were removed except a general reference to God according to the complaint, which noted instances of players expressing religious views on social media that were not suppressed.
Ware is represented by lawyer Sara Blackwell, who filed an Equal Employment Opportunity Commission complaint last month on behalf of a New Orleans Saints cheerleader who said she was fired over social media and fraternization policies that the team's players are not required to follow.
"If it wasn't for God healing me and using my pain for his purpose, I would have never been courageous enough to tell my story," Ware told The Washington Post. "Right now is the perfect time to tell my story."