There are several important safety considerations as the economy reopens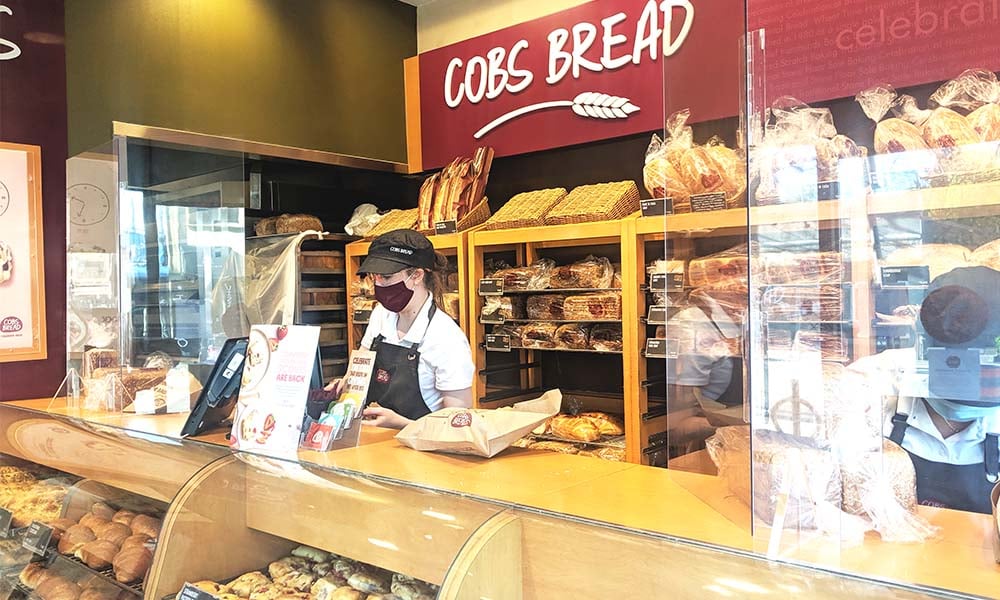 Reopening a business during a pandemic involves many health and safety considerations for employers. Right now, it is uncertain when life will return to normal, so businesses will have to adjust to new ways of working. Here are a few key steps to consider:
Update policies: Viruses such as COVID-19 have the capacity to affect how employers operate for a long time. Changes to how a business works should be reflected in updated workplace policies and procedures, including information on the procedure to be followed when an employee refuses to work due to safety concerns, remote work and leaves of absence.
Health and safety policies should be updated to include guidelines on new workplace procedures, such as using personal protective equipment (PPE) and social distancing, as well as the role every worker plays in keeping the workplace safe.
Investigate work refusals: A top concern for employers recalling workers during the pandemic is employees refusing to work. According to provincial occupational health and safety legislation, workers have the right to refuse work that they believe is unsafe. Employers in industries that entail a high level of employee exposure to the public, such as retail and hospitality, may be especially affected by this issue.
An employee's refusal to work due to COVID-19 may be justified by factors such as the number of cases in the area, the number of individuals present in the workplace, whether social distancing is possible and whether the worker has any underlying health issues. However, employees do not have an absolute right to refuse work — their refusal must be justified.
Employers will need to investigate the specifics of any refusal. Additionally, the local health and safety enforcement authority may have to be called in to make a determination if the employee is still not convinced that their safety is adequately protected, even after the employer has investigated and communicated to the employee what steps have been taken to ensure their safety.
Consider the duty to accommodate: If an employee has a disability or an underlying health condition that increases their risk of complications should they contract COVID-19, their employer may be required to provide accommodation up to the point of undue hardship.
Employers should consider allowing such employees to continue working from home or allow them to remain off work on an unpaid leave of absence until it is safe for them to return.
Remember remote work safety: Employers must also be aware of their duties under provincial occupational health and safety legislation when it comes to remote workers. They are still employees and, therefore, the employer must consider the health and safety of their work environment even if it is their home so remote work policies should reflect that.
For example, some provinces consider domestic violence to be a workplace hazard. Employers would be expected to take action if they suspect such violence might be affecting a remote worker. In such circumstances, the employer might conduct frequent video conferencing check-ins with the employee, instruct them on how to confidentially report abuse, provide domestic violence resources and review their workplace safety plan.
Focus on well-being: Heightened anxiety, both now and during the reopening process, will be an area of focus for employers. Physical distancing and increased hygiene efforts may cause a decrease in overall productivity while heightening employee concerns about their job performance and job security. Having good mental health support systems in place for employees would be useful during this time.
Senior management should communicate their understanding and concern for the mental health of their employees and may want to consider temporarily adjusting pre-lockdown key performance indicators (KPIs) and service-level agreements (SLAs) as a short-term measure.
Additionally, all changes to policies and procedures and occurrences of infection should be monitored to determine whether the infection prevention practices in the workplace are effective or need to be adjusted. It is important for management to deliver open, positive and empathetic communication to help employees effectively transition to complying with new workplace expectations.
Take note of changes to legislation: New leaves of absence have been added to provincial employment standards legislation across Canada. COVID-19 leave is meant to protect public health by allowing workers to take job-protected time off work for reasons related to the virus. Employees may use this leave if they are experiencing symptoms related to the virus themselves or have come in contact with others experiencing symptoms.
Additionally, workers may use this leave to take care of sick family members or children and other dependants who are home due to school closures or other care facility closures. Employers cannot ask for medical notes from employees in relation to COVID-19 but may ask for other reasonable proof.
Practise social distancing: Returning workers will be affected by COVID-19 for months to come. When recalling workers, employers should review their workplace capacity and staff up to their usual number of employees in phases to allow for distancing in line with government recommendations. For offices, this might mean recalling the most essential employees first and spreading them out across the entire space while the remaining employees work from home.
For businesses serving clients or customers, operating during COVID-19 should involve physical distancing measures such as posting distancing markers and limiting how many individuals can be in the space at one time. Workstations for customer-facing employees can be separated from the public with transparent glass or plastic barriers and should follow physical distancing guidelines.
Review hygiene practices: Following correct hygiene procedures is essential to preventing the spread of viruses. Employers should review the appropriate hygiene procedures for their industry with workers and post reminder notices throughout the workplace, including a notice on correct hand-washing procedures. Workers should be reminded of what they can do to protect each other, such as sneezing and coughing into the crooks of their elbow or into tissues and disposing of them immediately.
Workplaces should be sanitized daily, with more frequent cleaning of communal spaces such as the kitchen and washrooms and frequently touched surfaces such as countertops, door handles and printers. Employees can be provided with PPE such as masks and gloves when working. Additionally, hygiene products such as soap, hand sanitizer, disinfectant wipes, tissues and disposal containers should be made available and kept in stock throughout the workplace.
Provide training: To support staff and keep them protected, employers should provide training on how to correctly use PPE and new work procedures that will help minimize their risk of people contracting the virus. Rather than having meetings, training can be conducted virtually, where possible, with copies of updated policies for employees to keep for reference.
Management should be trained on how to address employee health and safety concerns related to COVID-19. As with any occupational hazard and in cases where employees refuse work, employers must investigate and mitigate hazards that might affect employees. Employers should inform management and supervisors on how to deal with workplace hazards in line with updated company policies on COVID-19.

Ryan Wozniak is the senior vice president of legal and operations at HR and health and safety consultancy Peninsula in Toronto. For more information, call (833) 247-3652 or visit www.peninsulagrouplimited.com/ca.
---
WORKERS KEEN TO FEEL SAFE IN U.S.
51%
Number of workers who cite a fear of getting sick as the top reason for not going back to work
24%
Number of workers who cite an unwillingness to use public transportation for their commute
21%
Number of workers who cite their responsibilities as a parent or caregiver as a concern
49%
Number of workers who want clear response and shut-down protocols if a colleague tests positive
45%
Number of workers who want a reconfigured workplace layout to promote physical distancing
45%
Number of employees who want mandatory employee testing for clearance prior to return (45 per cent)
Source: PwC survey