Recent decision in Ontario serves as reminder to employers to review their employment agreements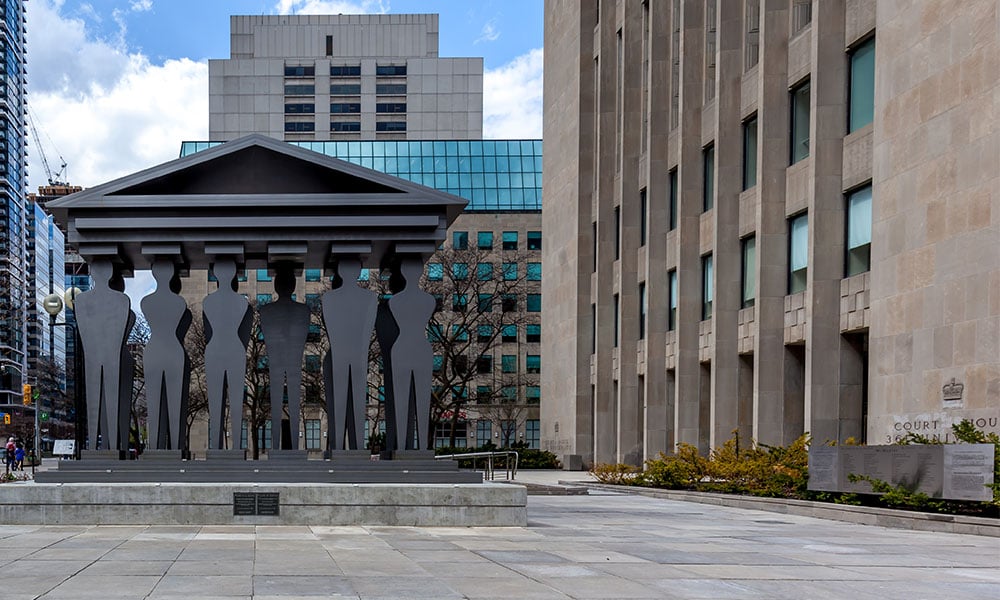 In the recent decision Waksdale v. Swegon North America Inc., the Court of Appeal for Ontario held that an employer could not rely on a valid and enforceable "without-cause" termination provision in an employment agreement, because it also included a "for-cause" termination provision that did not comply with Ontario's Employment Standards Act, 2000 (ESA).
In a surprising departure from earlier case law, the court declined to sever the invalid "for-cause" termination provision from the agreement, despite the existence of a valid severability clause. Instead, the court held that the two termination provisions must be read together such that, if one was invalid, they both were.
The court was not persuaded by the employer's argument that the employment relationship was terminated without cause — that is, the employer never sought to rely on the invalid for-cause termination provision in the first place.
This decision continues the court's trend of taking a very restrictive approach to interpreting termination provisions in an employment agreement, where they limit an employee's entitlements on termination.
What happened?
Benjamin Waksdale was employed with Swegon North America in a director of sales position, with an annual income of $200,000. Prior to starting with Swegon, Waksdale signed an employment agreement that contained a:
without-cause termination provision, limiting Waksdale to minimum ESA entitlements if terminated without cause
for-cause termination provision, confirming that Waksdale was not entitled to notice or pay in lieu if terminated for cause
severability provision, allowing any illegal, invalid or unenforceable provision in the agreement to be severed and the remaining provisions to remain in effect.
The for-cause termination clause expressly outlined conduct that would amount to cause and disentitled Waksdale from any notice or pay in lieu on termination of employment. Specifically, it stated under "Termination for Cause":
"It is understood that grounds for immediate termination without notice includes:
i. solicitation of the Company's customers...
ii. use of information, such as the Company's customer list... for personal gain or profit
iii. disclosing any of the Company's confidential information to any unauthorized person, enterprise or entity, without first obtaining the written authorization from the Company...
iv. commission of a criminal offence punishable by law under the Criminal Code of Canada or any other provincial or federal statute: (a) of such serious and substantial nature, as determined by the Company acting reasonably, which would materially injure and/or impede the reputation of the Company if you were retained as an employee; or (b) involving an act of dishonesty relating to the Company such as embezzlement, theft or fraud
v. failure to immediately inform management of receipt of gifts or favours valued at greater than $100 annually
vi. violation of any applicable human rights legislation or non-discrimination policy that the Company may establish at any time in the future
vii. any action or conduct that would constitute harassment or violence at the workplace;
viii. engaging in any activity which likely competes with the Company, compromises the position of the Company or causes a conflict of interest by preventing you from fully and objectively performing your duties and obligations... or a perceived conflict of interest
ix. communicating, electronically or otherwise, in a manner that is: discriminatory or harassing; derogatory or demeaning to any individual or group; obscene, sexually explicit or pornographic; defamatory or threatening; in violation of any licence governing the use of software or other intellectual property; or, in any manner that is illegal or contrary to the Company's policy or business interests
x. making any comments, directly or indirectly, either orally or in writing, on the internet or otherwise... of a negative, disparaging, defamatory or slanderous nature about the Company, its employees, officers, directors or associated companies or your relationship with the Company
xi. fundamental breach of your duties as set out in this agreement or in any schedules to this agreement
xii. material inaccuracies on your resumé, job application or information provided by you in the interview process with the Company
xiii. documented warnings with respect to the performance of your duties that the Company considers to be unsatisfactory
xiv. any matter recognized by the Courts to justify termination for cause.
If the Company terminates your employment pursuant to this Section, you shall be entitled to receive your then current unpaid base salary set out above accrued to the date of termination and the Company shall not be required to pay any anticipated remuneration, and all benefits shall be discontinued as of the date of termination."
Nine months after starting work, Waksdale's employment relationship was terminated without cause. He was provided with two weeks' pay in lieu of notice.
Waksdale was not happy with this turn of events. He commenced a lawsuit claiming: wrongful dismissal; that the termination provisions of his employment agreement were unenforceable; and that he was entitled to reasonable notice at common law (which he claimed was six months).
The lower court decision
Before the lower court, the parties agreed that the for-cause termination provision was invalid because it did not comply with the ESA (for reasons not explained in the decision). The provision was, therefore, not enforceable.
However, the parties agreed that the without-cause provision was enforceable because it did comply with the ESA.
The only issue for the lower court to decide was whether the invalidity of the for-cause provision also rendered the without-cause provision invalid and unenforceable. The court found that it did not, applied the valid without-cause provision (as the employer had) and dismissed Waksdale's lawsuit.
In reaching this conclusion, the lower court noted that the without-cause provision was clear, unambiguous and capable of being read on its own without reference to the for-cause provision. As Waksdale's termination was without cause, it was the only termination provision that was relevant.
Court of Appeal takes different view
In a very brief decision, the Court of Appeal allowed Waksdale's appeal and struck down both termination provisions as violating the ESA. According to the court, the two provisions had to be read together and not in a piecemeal fashion. If one provision was invalid, it would render the other provision invalid as well, and a severability provision could not avoid this.
"An employment agreement must be interpreted as a whole and not on a piecemeal basis. The correct analytical approach is to determine whether the termination provisions in an employment agreement read as a whole violate the ESA. Recognizing the power imbalance between employees and employers, as well as the remedial protections offered by the ESA, courts should focus on whether the employer has, in restricting an employee's common law rights on termination, violated the employee's ESA rights. While courts will permit an employer to enforce a rights-restricting contract, they will not enforce termination provisions that are in whole or in part illegal. In conducting this analysis, it is irrelevant whether the termination provisions are found in one place in the agreement or separated or whether the provisions are by their terms otherwise linked. Here the motion judge erred because he failed to read the termination provisions as a whole and instead applied a piecemeal approach without regard to their combined effect."
Further, the court dismissed as irrelevant the employer's argument that it only relied on the valid without-cause provision and never sought to rely on the unenforceable for-cause provision.
Lessons for employers
The Waksdale decision is an unfortunate one for employers. Not only does it appear to misapply the law of severability in contractual relations, it arguably does not give effect to the intentions of the parties:
the two termination provisions were contained in separate and discrete provisions of the agreement and stood on their own as independent clauses
the two termination provisions addressed wholly different fact scenarios (for cause versus without cause)
the without-cause provision was clear, unambiguous and valid in its own right
the employer sought to rely on the valid without-cause provision, not the invalid for-cause provision
Waksdale — a senior manager at the time he signed the contract — was likely never a vulnerable employee.
This decision serves as a strong reminder to employers to review their employment agreements regularly to ensure compliance with the current (fluctuating) state of employment law in Canada.
If the for-cause language in your organization's employment agreements includes either of the following potential issues, you may wish to have your contracts updated:
Does the for-cause language assert that specific types of misconduct will constitute cause and disentitle an employee to any notice of termination or pay in lieu? The ESA narrowly defines the types of behaviour that will disentitle an employee to pay in lieu of notice of termination.
Does the for-cause language fail to recognize that there may be situations in which an employee dismissed for cause may still have termination entitlements under the ESA? There may be circumstances where the reason for dismissal constitutes just cause at common law but does not meet the "willful misconduct" threshold under the ESA. Failure to reference that an employee may still have ESA entitlements in a dismissal for-cause scenario may put the enforceability of this provision (and the rest of the termination clause) at risk.
Related cases:
ROSSMAN V CANADIAN SOLAR INC., 2019 ONCA 992 (ONT. C.A.)

Termination clause unenforceable because benefits ended after four weeks (less than statutory entitlement after four years), despite allowing notice in accordance with ESA.

NEMETH V. HATCH LTD., 2018 CARSWELLONT 142 (ONT. C.A.)

Termination clause that limited common law notice was valid. It didn't have to expressly include all possible statutory entitlements, just not expressly exclude them.

BELLINI V. AUSENCO ENGINEERING ALBERTA INC., 2016 CARSWELLNS 735 (N.S. S.C.)

Termination clause providing for notice "in accordance with the provincial employment standards legislation" was vague and didn't exclude common law notice entitlement.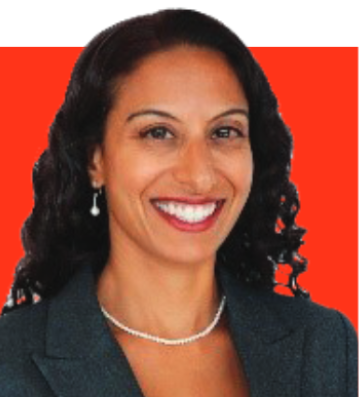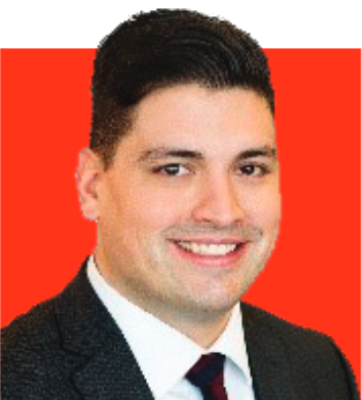 Priya Sarin and Matthew Badrov are lawyers with Sherrard Kuzz LLP, one of Canada's leading employment and labour law firms, representing employers. They can be reached at (416) 603-0700 (main), (416) 420-0738 (24-hour) or by visiting www.sherrardkuzz.com.