'Employers need to be mindful of what privacy laws apply'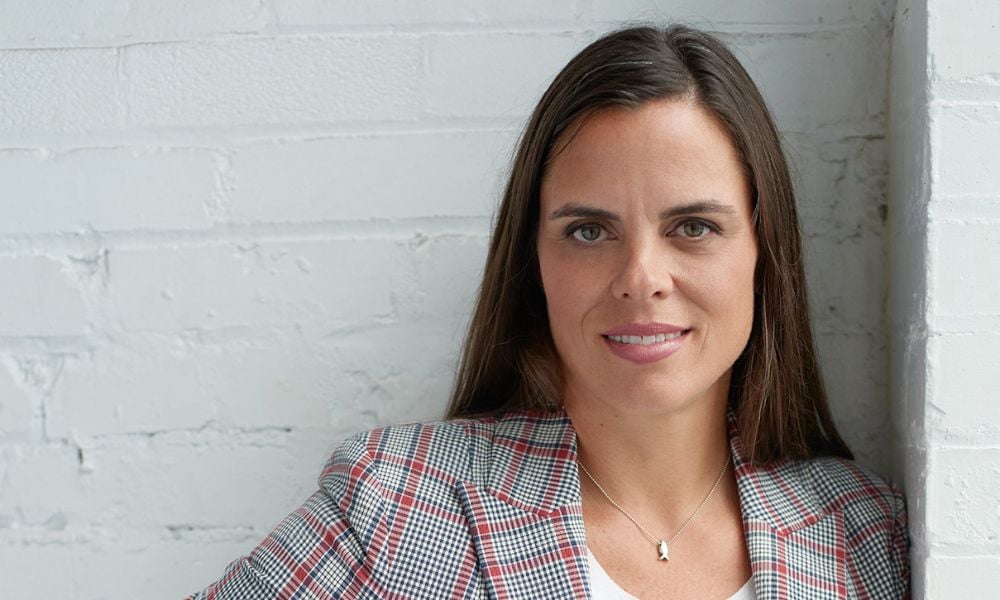 While it's a good idea to have a record of important meetings such as terminations, employers should steer clear of actual recordings, says one lawyer who specializes in labour and human rights law.
There is good reason why HR professionals holding these meetings would want to keep a record of these conversations, says Marnie Baizley, partner at SpringLaw.
"Some HR professionals or people wearing an HR hat who are tasked with termination meetings have concerns about an employee later mischaracterizing discussions that happened during a termination meeting, and how this might lead to potential employer liability. So they're worried about saying the wrong thing, and therefore they feel more comfortable having a witness there," she says.
"And I certainly think it's good practice to have a record of conversations and important meetings, like termination meetings — but they don't need to be recordings."
Doing a termination too quickly — or handling the process in a poorly planned manner — can often mean the employee launches a wrongful dismissal lawsuit, which can produce even more headaches for the employer.
Legal problems to recordings
Recording termination meetings could lead to potential liability for employers, says Baizley.
"If the person running the meeting is well prepared and experienced enough to understand how liability might arise in a termination meeting, there really should be no need for recording or a witness in most cases."
For example, if an HR professional makes the comment: "Well, this severance package will give you more time to spend with your aging parent," and that is recorded, it would give the terminated worker a chance to file a legal complaint, she says.
"That kind of comment could lead to a claim that the employee's onerous caregiving obligations were a factor in the employer's decision to terminate them. And if this was a factor, the Human Rights Tribunal would likely find the decision to have been discriminatory based on the prohibited Human Rights Code ground of family status, which addresses responsibilities such as child care and elder care."
Workplace discrimination involves more than just an employee's belief that it's the reason for unfair treatment, according to another employment lawyer.
Consent and privacy
If an employer does decide to record a termination meeting, they should get the consent of the worker. Failing to do so could lead to yet another lawsuit, says Baizley.
"Employers need to be transparent, and they should get consent if they're going to record these meetings. Privacy laws are complex, and they differ from province to province. So employers need to be mindful of what privacy laws apply," she says.
Recording without consent could "constitute a breach of privacy or the tort of intrusion upon seclusion, or a breach of trust, where an employee argues that this constitutes constructive dismissal."
In a 2010 case in British Columbia, Lougheed Imports Ltd v UFCW, Local 1518, the labour relations board held the employees "could not have a serious expectation of privacy when publishing comments on their Facebook websites."
Best practices
Having a witness during termination meetings might be appropriate "depending on the employment history or the personalities involved," says Baizley.
When conducting termination meetings, it would be best for HR to have some talking points prepared and stick to the script.
"HR professionals should know which conversations and debates they should not engage in, and having a plan and some talking points laid out in advance will help them stay relatively on script, so that they don't deviate and… create potential liability," she says.
Also, if HR professionals feel they may be dealing with a more contentious termination, "it might be appropriate to have the person's manager in the meeting, particularly with longer-term employees," says Baizley.
It would also be best for HR professionals to have the worker take the termination letter away and read it on their own so they can compile any questions they might have. The HR person must then ask that the worker send their questions via email or ask them by phone, if necessary, she says.
This is because some severance packages lay out minimum entitlements under statute, plus enhanced entitlements, which would require signing a release, says Baizley.
"Those documents can be complex, and just really require a few minutes for employees to process," she says, so they may wish to seek legal advice before signing.