Supreme Court of Canada also delivers notable decisions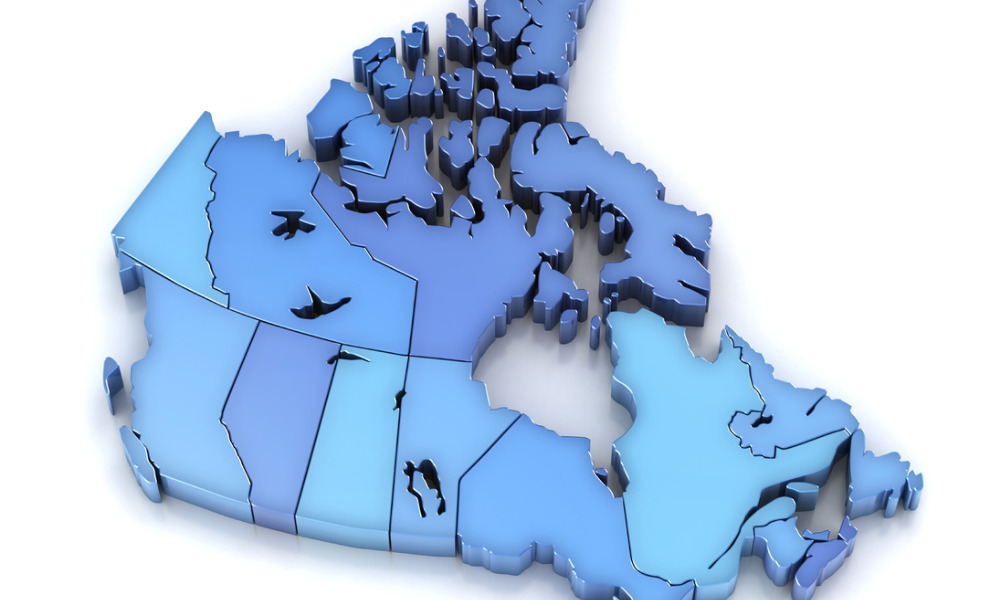 In 2021, Canada saw significant statutory and case law developments in labour and employment law, some of which related to COVID-19. The provinces and the federal government all passed legislative amendments that affected workers and employers under their jurisdictions, while the Supreme Court of Canada made some notable decisions with impact across the country.
Developments for federally regulated employers
On Jan. 1, 2021, the year kicked off with Bill C-65, An Act to amend the Canada Labour Code and other legislation, and the Work Place Harassment and Violence Regulations coming into force. These pieces of legislation set out the requirements that federally regulated employers must meet to satisfy their obligations under the Canada Labour Code (CLC) to investigate, record, report, prevent and provide training with respect to workplace harassment and violence, including sexual harassment and sexual violence.
Effective Aug. 3, the federal government's Bill C-5, An Act to amend the Bills of Exchange Act, the Interpretation Act and the Canada Labour Code (National Day for Truth and Reconciliation) amended the CLC, providing for annual observance by the federal government and federally regulated workplaces of a new statutory holiday on Sept. 30, the National Day for Truth and Reconciliation.
On Aug. 31, Canada's federal Pay Equity Act came into force, creating a proactive pay equity regime within the federal public and private sectors to ensure that federally regulated workplaces with 10 or more employees provide equal pay to everyone for work of equal value.
On Oct. 6, the federal government announced that federal public servants along with employees in the federally regulated air, rail and marine transportation sectors, would be subject to mandatory COVID-19 vaccination policies, and travellers using these modes of transportation would also be required to be fully vaccinated against COVID-19.
Pursuant to Bill C-30, Budget Implementation Act, 2021, No. 1, effective Dec. 29, a new federal minimum wage of $15 per hour became applicable to employees under federal jurisdiction.
On Dec. 7, Canada announced its intention to finalize regulations under Part II of the CLC to make vaccination mandatory in federally regulated workplaces. This would come into force in early 2022.
Key provincial legislative developments
Commencing Jan. 1, 2022, workers covered by British Columbia's Employment Standards Act became eligible to take up to five days of paid sick leave per year, which need not be taken consecutively, for any personal illness or injury, provided they have worked with their employer for at least 90 days.
Ontario's Bill 27, Working for Workers Act, 2021 came into force on Dec. 2, 2021. The act requires employers to implement a written right-to-disconnect policy by June 2, 2022; prohibits non-compete agreements (with two exceptions); and establishes a licensing regime for temporary help agencies and recruiters while implementing certain employment protections for foreign nationals.
The right-to-disconnect policy requirement applies to an employer with 25 or more employees on Jan. 1 of any year, for all employees before March 1 of that year. Little is currently known about content expectations, but relevant regulations may be passed prior to the compliance deadline. The act also prohibits employers and prospective employers from entering into an employment contract or other agreement with an employee or job applicant that is, or includes, a non-compete agreement. If an employer contravenes this prohibition, deemed to be in force effective Oct. 25, 2021, then the non-compete agreement is void.
The prohibition is subject to two exceptions — one in certain circumstances when a sale of all or part of a business occurs, and the other in relation to an employee who is an "executive," such as a president or anyone holding a chief executive position.
Key decisions of the Supreme Court of Canada
In C.M. Callow Inc. v. Zollinger, 2020 SCC 45, the Supreme Court of Canada (SCC) expanded the duty of honest performance — which applies to parties to all contracts, including employment contracts — by holding that they cannot knowingly deceive one another about matters directly linked to the performance of the contract.
In Wastech Services Ltd. v. Greater Vancouver Sewerage and Drainage District, 2021 SCC 7, which applies to all contracts in which a party has discretionary power — including those entered into by employers — the SCC clarified that the duty to exercise contractual discretion in good faith is obligatory in all contracts, even when the discretion is unfettered. It also cannot be contracted out of, operates irrespective of the intention of the parties, and requires the parties to exercise their discretion reasonably and not capriciously or arbitrarily.
In Northern Regional Health Authority v. Horrocks, 2021 SCC 42, the SCC decided that labour arbitrators have exclusive jurisdiction under labour relations legislation over disputes that arise, in their essential character, from the interpretation, application, or alleged violation of a collective agreement. This presumption can only be rebutted when a competing statutory scheme demonstrates the legislature's express intention to displace arbitrators' exclusive jurisdiction by carving into it — such as by granting exclusive or concurrent jurisdiction over disputes of a specific nature to a competing tribunal.
Further, the court decided that since Manitoba's Human Rights Code does not expressly displace the exclusive jurisdiction of the labour arbitrator under the Manitoba Labour Relations Act, the Manitoba Human Rights Commission has no jurisdiction over such claims.
Rhonda Levy is knowledge management counsel at Littler in Canada. She can be reached at (647) 256-4545 or [email protected] Barry Kuretzky is a partner at Littler in Toronto. He can be reached at (647) 256-4503 or [email protected] George Vassos is a partner at Littler in Toronto. He can be reached at (647) 256-4504 or [email protected]