'Journalists have sued their employers for not being willing to stand up and protect them... They need to do more'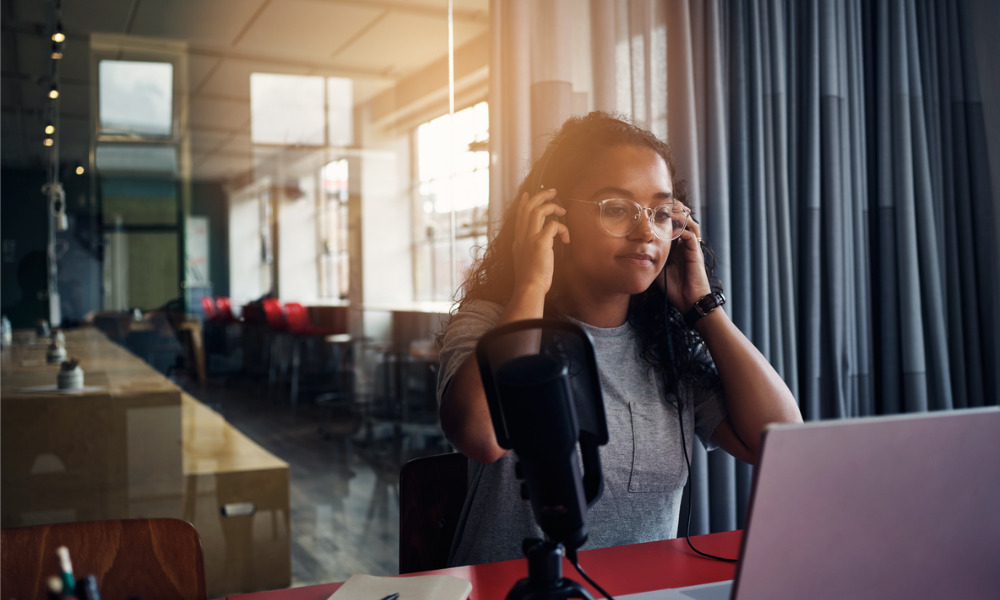 The world of journalism is facing a lot of threats these days.
There have been a lot of questions as to whether the profession will even be viable, or will survive, and many journalists are facing pressure on different sides that may affect the stories they report, says Heba Kandil, senior manager for media freedom at the Thomson Reuters Foundation, in an interview with Canadian HR Reporter.
The latest in the list of journalists' troubles is "this big toxic flow of online violence that, in many cases, turned offline as well," she says.
"No one can deny that the media is at a very grave period."
In February, the Canadian Association of Journalists (CAJ) expressed concern about "the alarming rise in harassment and threats against journalists" covering the "Ottawa occupation protests" and similar demonstrations across the country.
"We welcome thoughtful criticism and discussion of journalists' work but threatening, harassing, physically intimidating, or throwing objects at journalists reporting on these protests has no place in a free country like Canada and is completely unacceptable," says Brent Jolly, CAJ president.
Currently, nearly seven in 10 (69 per cent) of journalists and media workers are suffering from anxiety and 46 per cent go through depression, according to the Taking Care: a report on mental health, well-being and trauma among Canadian media workers report.
TRFilter
As a result, Thomson Reuters has launched TRFilter, a tool for journalists and media practitioners to document and manage online harassment and abuse, enabling them to regain control of their social media feeds, take action against perpetrators, and protect their well-being.
"Journalists' mission of accurate and independent reporting is integral to the survival of a democratic society. It is imperative they have access to practical solutions that match the rapid evolution of the digital and legal warfare used to silence them," says Antonio Zappulla, CEO of Thomson Reuters Foundation.
The free web application syncs with the user's Twitter account, automatically recognizing and flagging harmful comments.
"[It] provides you a rating of toxicity, [let's] you know 'This is very harmful', 'This might be potentially harmful', 'This is OK, but maybe you want to avoid it'," says Kandil.
"And when it shows up on your dashboard on the TRFilter, the comments themselves are automatically blurred. But you can choose as a user to unblur them if you want to see it. The idea of blurring is basically providing [users] a shield or a filter so that your mental well-being is protected, and you're not constantly being hit by this toxic onslaught."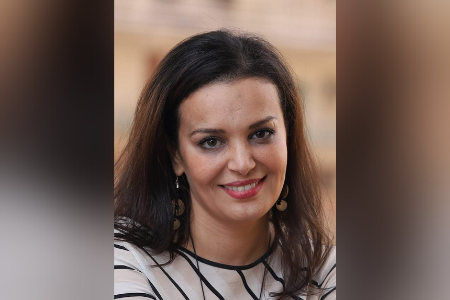 The tool also allows users to create reports to store or share with third parties as needed. TRFilter temporarily stores data that users can download in case they want to take legal action, says Kandil.
"You can then choose to take back your power and give it either to your newsroom editor so that they can take action, or you take it to law enforcement... It just makes that process easy and more automatic and it's for free, which is the ultimate goal."
Employer responsibilities
But the tool, in itself, is not enough: Media employers also need to do their job of keeping their journalists safe, says Kandil.
"A lot of times the trolls… target the woman journalists, specifically, and target not even the writing but character assassinations, too, to discredit her credibility. And that's when really newsrooms need to step up," she says.
"There were some cases where journalists have sued their employers for not being willing to stand up and protect them. So newsrooms have to understand that this isn't just. [They] need to do more."
In October 2021, Unifor called the escalating harassment faced by journalists – particularly online and targeting women and workers of colour – "absolutely unacceptable" and condemned the behaviour.