'Threatening, harassing, physically intimidating, or throwing objects at journalists reporting on these protests has no place in a free country'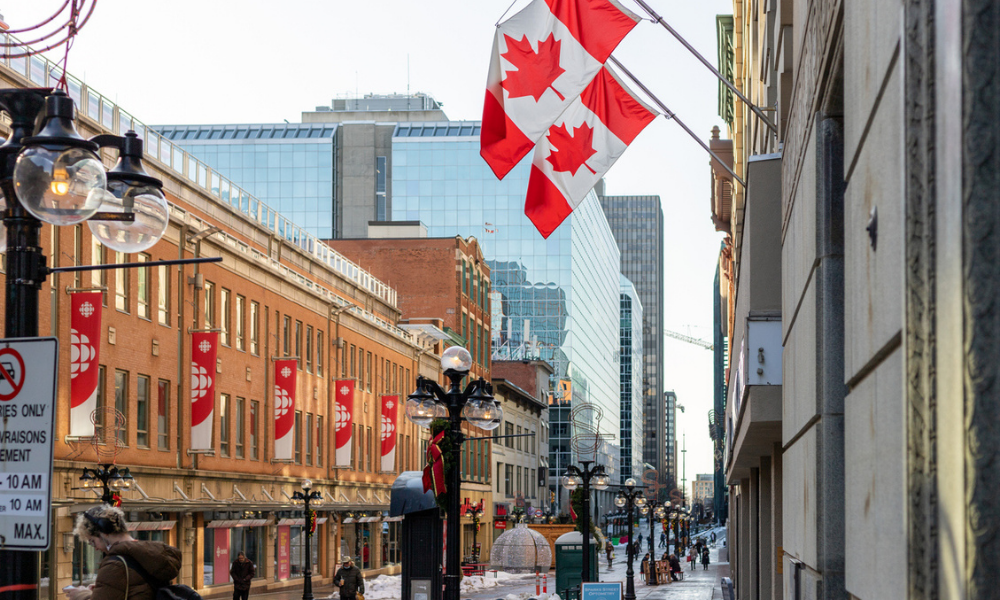 Two groups are calling for better protection for workers from the anti-vaccination convoys in Ottawa and similar demonstrations.
The "Freedom Convoy" is protesting the COVID-19 vaccination policy for truck drivers that took effect in mid January.
The Ontario Public Service Employees Union (OPSEU/SEFPO) is calling on the provincial government to take all steps necessary to ensure health care workers are not harassed by the convoy.
"I always have and always will support people's right to protest," says Warren Thomas, OPSEU president. "But not when people's lives are put in danger. It's simply unacceptable that front-line health care workers are harassed and prevented from doing their vital work."
Thomas notes that there have been reports that health care workers in Ottawa have been harassed, blocked from going to work and have not felt safe amid the disruptive behaviour of the protest. Late in January, one Ottawa homeless shelter claimed that protesters from the "Freedom Convoy" harassed staff and volunteers.
"Our members have protected us and kept us safe during the pandemic. They have put their lives on the line and deserve to be treated with far more respect than what we have seen in Ottawa this week," says Thomas.
It was also reported that health care workers in Toronto were advised by their managers not to wear scrubs when coming to and leaving work.
A doctor in Ottawa also urged healthcare workers to take a stand against "hate-fueled convoys."
Journalists harassed
The Canadian Association of journalists (CAJ) also expressed concern about "the alarming rise in harassment and threats against journalists" covering the "Ottawa occupation protests" and similar demonstrations across the country.
"We welcome thoughtful criticism and discussion of journalists' work but threatening, harassing, physically intimidating, or throwing objects at journalists reporting on these protests has no place in a free country like Canada and is completely unacceptable," says Brent Jolly, CAJ president.
CAJ notes that the House of Commons has adopted a motion that states "that the house reaffirm the primordial and essential role of journalists in a democracy and deplore the attempts to intimidate them in recent days as part of their coverage of the events in Ottawa."
However, despite this "symbolic show of support," attacks have escalated, including racist, antisemitic, misogynistic threats and hateful messages, and this has prevented journalists from doing their job properly, according to the group.
"Journalists are not stenographers of those in power or those holding protest signs," says Jolly. "To think otherwise is a fundamental misinterpretation of the role of journalism in a democratic society."
In December 2021, the federal government announced COVID-19 vaccination would be mandatory in all federally regulated workplaces. More than one-quarter (28 per cent) of employers have mandated booster shots for employees, according to a survey conducted before the end of 2021.