Workers struggle with high rates of trauma exposure and rampant harassment online, says report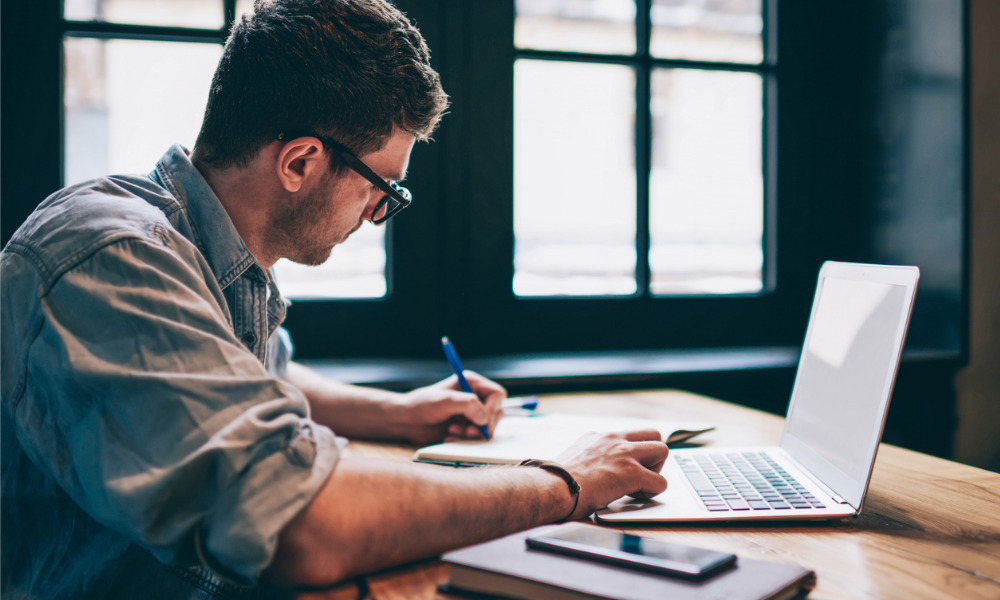 Workers who keep Canadians up to date on the latest news of the day are suffering disturbingly high levels of work-related stress and injury.
Nearly seven in 10 (69 per cent) of journalists and media workers are suffering from anxiety and 46 per cent go through depression, according to the "Taking Care: a report on mental health, well-being and trauma among Canadian media workers" report.
Another 15 per cent have post-traumatic stress disorder, according to the report based on the survey of 1,251 news executives, desk editors, frontline reporters and video journalists.
As a result, 46 per cent report higher-risk drinking and 26 per cent are heavy drinkers, based on the report sponsored by the Social Sciences and Humanities Research Council (SSHRC), the Canadian Journalism Forum on Violence and Trauma and Carleton University.
"This is a wake-up call," says Dave Seglins, a senior investigative journalist with CBC News and one of the project's lead researchers. "There is an alarming amount of stress in virtually all corners of the industry and something must be done. This is not just a 'management issue.' Everyone in the industry – from the frontlines, to assignment, to newsroom managers, to corporate executives, to unions and associations – all have a role to play in changing the culture."
Numerous workers in the U.S. have had mental health troubles in the past year, and 28 per cent have quit their job because of it, according to a separate report from JobSage.
Sources of stress
What's causing these mental health troubles? High rates of trauma exposure, according to the survey of media practitioners.
Two-thirds are negatively affected by graphic and disturbing stories and 80 per cent experience burnout as a result of trauma coverage. One in 10 have thought about suicide because of their coverage.
Media workers also experience online harassment and threats (56 per cent) and harassment in the field (35 per cent).
Despite all these, just over half (53 per cent) have sought medical help to deal with work stress and mental health, and the majority (85 per cent) have never received training on mental health and trauma at work.
"By recognizing media workers' elevated risks of trauma, acknowledging their personal sacrifices and honouring their commitment, we can together create a healthier, more sustainable news industry – one that better supports its people in pursuit of journalism's greater mission of serving the public good," says Matthew Pearson, Carleton University journalism professor and the other lead researcher on the project.
Mental health support
For journalists who experience PTSD, getting the support they need is not easy.
Take the case of veteran CBC journalist Colin Butler, who – covering the jailhouse killing of Adam Kargus in London, Ont. – experienced PTSD, as reported by the Toronto Star.
"If a first responder or other designated worker is diagnosed with posttraumatic stress disorder (PTSD) and meets specific employment and diagnostic criteria, the first responder or other designated worker's PTSD is presumed to have arisen out of and in the course of his or her employment, unless the contrary is shown," according to the Workplace Safety and Insurance Board (WSIB) Ontario.
However, Butler's initial claim in October 2019 was dismissed.
"The board, Butler said, ruled the traumatic stress he experienced was tied to a disagreement with a colleague after he refused to continue covering the Kargus trial, and not due to cumulative exposure to trauma for years as part of his job," reported the Toronto Star.
Butler has since appealed, arguing that journalists can suffer PTSD in the same way that front-line responders do.
WSIB Ontario's policy outlining the circumstances under which PTSD in first responders and other designated workers is presumed to be work-related covers firefighters, police officers, paramedics and probation officers, among others. Journalists did not make the cut.
Meanwhile, almost two-thirds (61 per cent) of employees say their employer does not offer mental health resources to workers, according to a previous report. And 50% of employees still report their mental health has deteriorated since the start of the pandemic, according to another survey.