EFAPs provide plenty of answers – that need to be carefully protected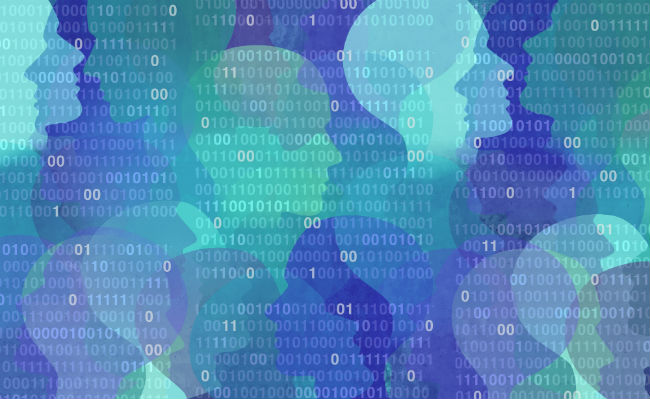 In business, people talk a lot about improvement. As an example, more than two-thirds (67 per cent) of HR leaders say improving employee engagement is a top priority for 2019. Nearly half of respondents are also seeking to improve employee mental health (48 per cent) and overall health and wellness (47 per cent), according to Morneau Shepell's Trends in Human Resources for 2019.
Typically, the desired outcome of a well-being initiative is a healthier, happier and more productive workforce. To achieve this, employers need to understand where to focus their initiative, establish a baseline and track change over time. This depends on data that demonstrates the usage of well-being and employee support tools, such as an employee assistance program (EAP).
Data is powerful. Addressing how you use the data is critical. First and foremost, the issues of privacy, confidentiality and security must always be top-of-mind. Personal and health information is among the most sensitive types of information and, as such, is privileged and protected.
An EAP is built on the foundation that any interaction between an individual and the EAP provider is privileged and bound by confidentiality, and any information whatsoever that could identify a particular individual is protected and held under strict security.
Before contracting with an employer, an EAP provider will ensure the organization is fully aware that no information will be shared about an individual without his express written consent, and information will never be shared in a manner that permits the identification of any one person.
The systems that ensure privacy are continuously being reviewed and adapted to keep pace with legislation and the emergence of new services, such as digital counselling. An employer will be able to see how many times the EAP is accessed and for what reasons, but there is no way of connecting this information to an individual.
While individual data is protected, EAP data in aggregate form is important to help organizations understand the needs of employees. The trend over the last several years has been one of rising mental health issues among employees, leading to reduced productivity and higher absence rates.
The most common clinical issue was related to mental health and personal stress (40 per cent of cases), including depression and anxiety, followed by relationship problems of marriage or family life (29 per cent), according to the 2019 Workplace Outcome Suite (WOS) Report from the Employee Assistance Professionals Association (EAPA) and Chestnut Global Partners Division of Commercial Science, which reports on global EAP usage.
This insight is critical when it comes to assessing the well-being of employees and, ultimately, an employer. By itself, EAP usage only tells a part of the story. A more complete story comes with the integration of data related to total well-being, including assessments, and the kinds of issues employees seek support for — beyond or instead of the EAP.
"I don't know anything specific about who is accessing our EAP. I know aggregate numbers and that 20 per cent of our workforce currently accesses the voluntary and confidential service, which is fantastic. These are people that have had issues that require intervention," says Alastair Macdonald, senior vice-president of HR at Nestle Canada.
"But there's another 80 per cent who would benefit from getting involved. I'd love to be able to tap into that 80 per cent ahead of time, proactively, when they have concerns or questions we can intercept and find solutions to problems that perhaps they aren't living with right now but are better educated and better prepared to deal with (on) life's journey."
The WOS, which aggregates data from more than 30 EAPs, shows EAP counselling can reduce the average level of absenteeism by 27 per cent. This has a significant bottom-line impact. Yet in Nestle's case, this would only affect 20 per cent of the workforce, and that figure is more than double the global average.
Power to the people
When it comes to the ability of HR to be more strategic, it largely relies on the right data to do so. No one would think of the possibility of a business, marketing or transportation strategy without data-driven insights. Yet, when it comes to people data, that insight is often incomplete, fragmented or too complex or basic to be of use.
By reassuring employees about the confidentiality and anonymity of their data and, more importantly, showing them the value of participating in the initiative, organizations can leverage information based on what employees actually do and say in their own voice, on an ongoing basis.
This provides a timely and more proactive and predictive view than just looking at outcome data such as turnover and disability rates.
This, in turn, will drive the direction of a well-being initiative.
"We've spent time raising awareness across all of our operations here in Canada, launching a program called 'Know Your Numbers,' which is an opportunity for people to understand where they are in terms of their physical condition," says Macdonald.
"We hope that by people having some insight as to how they are doing with their blood pressure, their weight, their body fat index and so on, all of these things, will help bring to their attention the need to make some changes."
With these data-driven insights, it's possible to support the well-being of the organization in much the same way as the well-being of the individual, by providing guidance to employees on their "next best steps" on a personal level, and guidance for the organization on their "next best steps" on a strategic level — without compromising privacy.
Paula Allen is vice-president of research and integrative solutions at Morneau Shepell in Toronto. For more information, visit www.morneaushepell.com.