Mercer's Liz Elliott discusses opportunities and obstacles for employers seeking to fill tech roles in 2022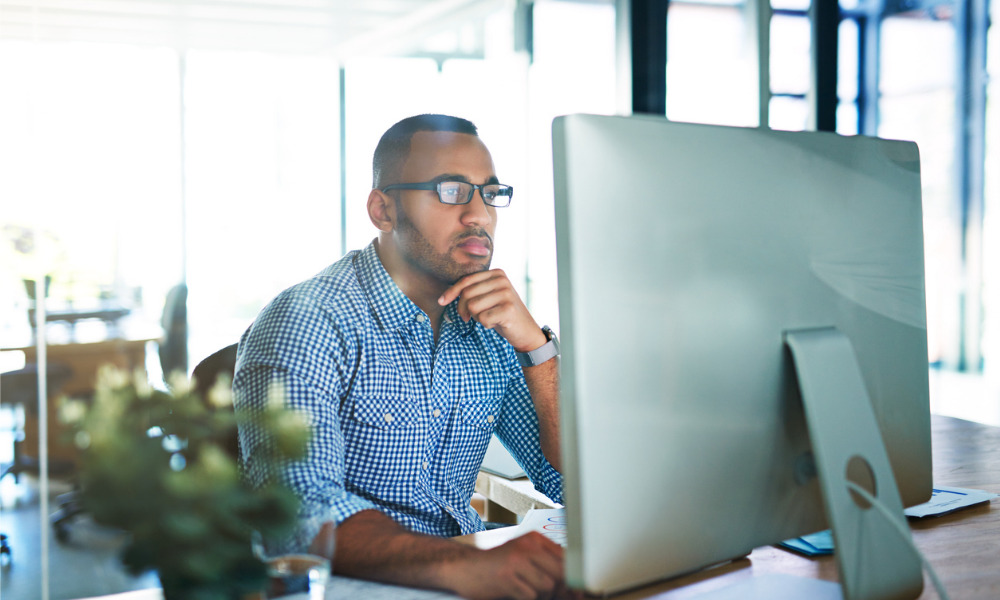 Tech integration is very much front-of-mind for many Canadian organizations right now — especially after a pandemic that has forced many companies to swiftly innovate.
So how exactly has this affected the job market for tech roles in Canada?
Liz Elliott (Products Market Leader, Mercer) and the team at consultancy giant Mercer have been watching the tech recruitment landscape closely — and their findings point to a tech renaissance in more ways than one.
"We were already experiencing a tech boom as early as 2018 and 2019," says Elliott. "Then came 2020 and 2021… and in combination with COVID-19,
the pressures that came from that… we are now coming into what I would call a 'tech explosion.'"
"At the heart of the matter, the demand for tech talent simply exceeds the skills availability. It's a simple math equation that has created a significant challenge for most organizations who are trying to expand their technology, infrastructure and solutions."
Massive demand and skewed supply add up to good news for jobseekers with particular skills — but which particular roles are benefiting from the boom?
Rather accordingly, the data reveals the answer is… data.
"In terms of hiring numbers," says Elliott, "there's a job that jumps right out of our list — and that is data science or big data mining."
"We're looking at 32 per cent of new hires [for that role] at a professional experienced level, 36 per cent at the senior professional level… and then, interestingly, the entry level position, it is our number one job with the most new hires coming in at 66 per cent. For somebody with about four to six years of experience in that role, Data Science and/Big Data Mining was stated as the hardest to hire job in North America in both 2020 and 2021. That's a broad statistic looking at both Canada and the U.S. Coming up right behind this job we see similar trends of growth and demand for Cloud Computing Architecture."
As for whether the pay on offer matches the demand, there is "definitely a correlation," she says.
This can result in sticky situations where new hires are paid more than existing employees — something which can cause turbulence for employers that fail to respond accordingly.
"When a job is demanding pay at fast moving rates and you have an incumbent who's been with your organization a while… and you haven't ensured that they're being paid at market, the incentive to leave your organization and start at a new organization is obviously very strong," says Elliott.
"At a minimum every year — and with targeted tech talent arguably every six months — you need to be looking at the market, and how that individual's talent is valued at the market rate. If you want strong attraction and retention, you need to ensure that you are moving at pace with the market pay for that job."
Read more: Download the Mercer Technology Compensation Survey summary for additional insights.
If this sounds like a burden for organizations, it's worth noting that it's not all bad news efficiency-wise.
Recruitment — spurred on by COVID and remote hiring practices — is now a speedier affair than before. While in 2020 it could take around "four to five months" to fill some of the most in-demand roles, that "dropped to about three to four months in 2021," she says.
Another impact of COVID and remote work has been the blurring of geographical boundaries, a trend that lots of companies need to catch up with, says Elliott.
"Expanding geographic reach has been one of the things that organizations have been needing to do," she says. "If a company is working within Montreal and thinking of hiring all their IT or technology talent from Montreal because they are within driving range to work in the office, that idea has just been completely disrupted."
While this allows many employers to look beyond Canada's borders to the U.S., for instance, Elliott is quick to point out that the compensation for tech talent south of the border is significantly higher.
"That makes the ability to compete for tech talent to come into Canada very difficult," she says. "But it also means that U.S. organizations are looking at Canada as a region that has cost-effective talent. And with borders being broken down, and virtual working becoming much more of a norm, a lot of U.S. organizations are putting significant pressure on Canadian organizations to compete for talent against that U.S. value proposition."
So, how will this situation stabilise — if at all — as we move through 2022 and beyond?
"The biggest concern that we see coming out of this is that when you have high demand in a market that may be 'off balance', there is the risk of increasing compensation that may not be warranted in future years," says Elliott.