As we head into a new economy, rebuilding on outdated foundations doesn't make sense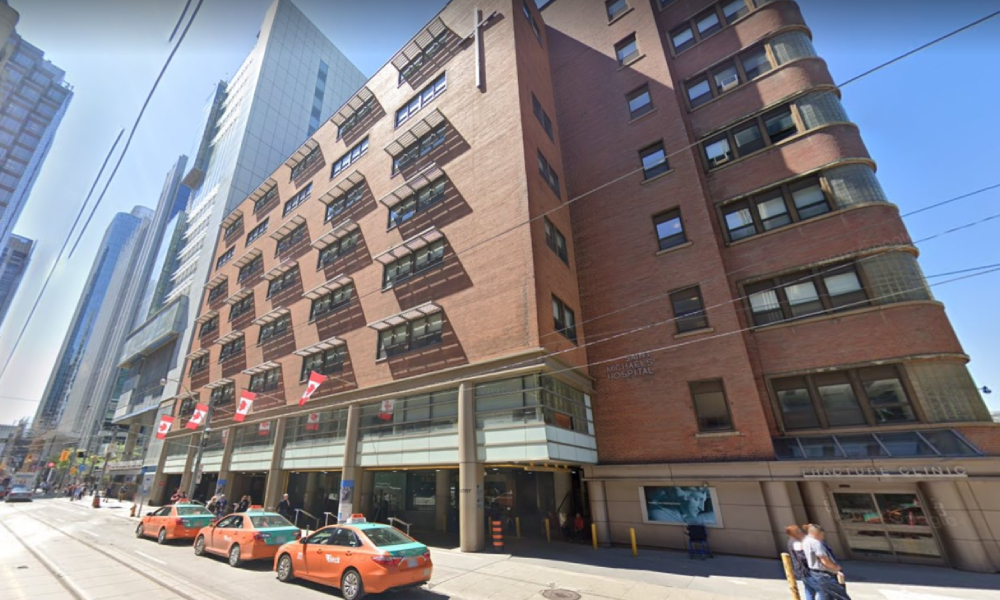 As the COVID-19 pandemic continues to evolve, leadership will be crucial to getting the Canadian economy back up and running, while keeping employees safe. Technology, too, will play a vital role in helping employers to make informed decisions and communicate clearly, while prioritizing stakeholder needs.
Technology can help businesses not just adapt and transform in times of crisis, but enhance their capabilities to help their communities. A great example of this is Luv2Pak, a Canadian retail packaging company that leveraged its experience in sourcing high-quality goods from international markets to pivot and provide personal protective equipment (PPE) for Canadians — all while transitioning its workers from office to remote.
Looking to the future, we need to ensure that we get people back on their path to growth, and we prepare the workforce for the jobs that will be transformed or will emerge during and after this crisis.
A phased approach
The crisis can be viewed in three distinct phases: the crisis response; recovery and getting back to work; and the new normal. In every phase, it's about focusing on three areas: the health and safety of employees, helping customers navigate this crisis, and supporting communities. Whereas the initial phase demanded a fast shutdown, turning out the lights to escape the virus, in this second phase the return to offices, stores and other physical locations will require a phased approach — more like a dimmer switch.
Leaders are going to need technology that will provide a 360-degree view of return-to-work readiness across locations, employees and visitors, and make data-driven decisions. And 64 per cent of Canadians feel technology should play a major role in workplace safety, according to a 2020 global survey by Salesforce of more than 20,000 people, which launched Work.com — a set of solutions and resources to help businesses and communities to reopen and recover safely and responsibly.
In addition, demands to transform business models and redefine ways of working are adding to the great digital imperative forced by this pandemic. More than 95 per cent of Canadians feel adaptability, critical thinking, resilience and collaboration are the most important skills to foster over the coming months. Additionally, 48 per cent say they are more interested in online learning since COVID-19. More than ever, Canadians are looking to reskill from home.
With new remote workforce management technologies, employees, CEOs and managers can help their workforce address the training and reskilling imperative by equipping people with tools that the increasingly digital economy demands.
Shaping a better world
Digital agility and preparedness for change will be cornerstones of the new normal of customer engagement. Combining values-driven leadership with the power of technology, we will match this urgency for innovation with a readiness to shape a better world.
Canadian experiential events fabricator ASTOUND is a prime example. The company faced a major drop in business as the pandemic caused mass event cancellations. But opportunity came knocking — Toronto's St. Michael's Hospital was in urgent need of a pop-up COVID-19 screening facility. The build was so successful that it decided to make these temporary facilities a new offering. With an entirely new customer base — healthcare providers — ASTOUND was able to use its CRM system to quickly start serving new clientele, while their sales and service teams worked from home.
Adapting to this moment is not just about mastering the latest digital tools. It also requires unlearning -- letting go of old paradigms to allow new ones to flourish; essentially, it's about rebooting our minds and organizations. The first step is letting go of the programming that gets in the way of our natural curiosity and creativity.
As we head into a new economy, rebuilding on outdated foundations doesn't make sense, and we don't know what we don't know. The wisest option is to cultivate a mindset that can think in a fresh way about what comes next, then develop the skills and roles the future calls for.
Since unlearning is an ethos, it can apply to any aspect of an organization. Here are some concrete examples:
Redefining how to measure success: Most companies track employee performance based on out-of-date metrics. In marketing, that could mean measuring page views rather than how a customer feels as a result of a campaign. In customer service, it could be analyzing call time rather than relationship quality. In the business as a whole, it could be focusing just on quarterly profits rather than impact on all stakeholders. Unlearning can entail reimagining what the business values and establishing new ways to measure success.
Thinking beyond your industry: Established players in a variety of sectors, from retail to entertainment, often struggle because they can't think outside the box of how they've always operated. Changing course requires unlearning what made them successful in the past and thinking more like a startup. For example, Brinker International, which owns the Chili's and Maggiano's Little Italy restaurant chains, launched a new brand, It's Just Wings, in an exclusive delivery partnership with DoorDash in 2019. The company realized it had to unlearn just being a restaurateur and embrace what it takes to succeed in a digital world, with digital sales growing from US$140 million in 2018 to US$567 million in 2020, according to Food on Demand.
Preparing for automation: Millions of workers are at risk of being displaced due to automation in coming years. According to the Salesforce survey, more than half of Canadian's say they lack in-demand skills and wish they had access to free technical training. Employees and employers who accept that this change is coming and unlearn their existing roles will be in a better position to succeed. Automation can most easily replace repetitive tasks, but new roles will be in demand: Someone has to train bots, recognize opportunities to deploy them, and more. Individuals can look for opportunities to prepare themselves for these jobs, while companies can establish cross-functional groups to identify the jobs of the future and upskill or reskill workers to fill them.
The key to unlearning is recognizing that old models aren't working and change is necessary. The pandemic has given many of us a jolt in that direction, but it's still on us to accept reality and have the courage to break down old systems rather than digging our heels in out of fear.
It's impossible to predict all of the tools and processes we'll need in tomorrow's novel economy, but we can't move in the right direction without a fresh canvas. Instead of just reacting, unlearning can be the foundation for reimagining.
Vala Afshar is the chief digital evangelist at Salesforce in Boston. For more information, visit www.salesforce.com.