Paid days not considered prohibited 'additional payments'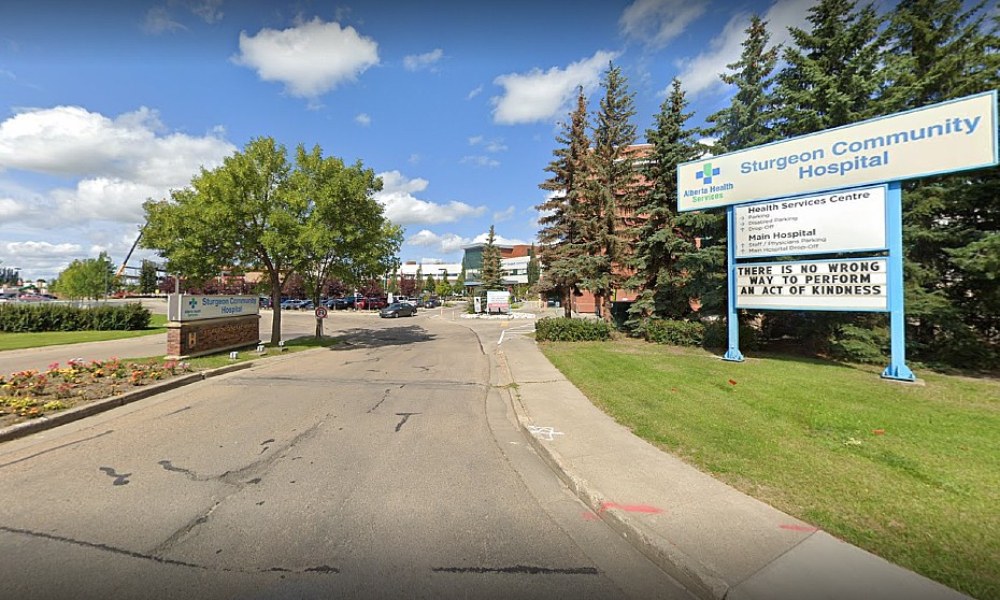 An Alberta healthcare worker is entitled to receive a paid day off after working on Labour Day, even though she was working fewer hours due to a graduated return-to-work program, an arbitrator has ruled.
Alberta Health Services (AHS), Alberta's health authority, had a collective agreement with the Health Sciences Association of Alberta (HSAA) that provided full-time employees with paid time off for 11 named holidays each year. To qualify for holiday pay, an employee had to work their scheduled shifts immediately before and after the holiday — or be absent for an approved reason such as a vacation — or work on the holiday when required to do so.
If an employee had to work on a named holiday, the collective agreement stipulated that they received time and one-half for hours worked on the holiday plus either one day's pay or an alternate day off.
The agreement also stipulated that an employee on layoff or an unpaid leave of absence did not receive holiday pay. For an employee receiving short-term disability, long-term disability, or workers' compensation benefits (WCB), "no additional payment shall be due for a named holiday which occurs during a period" while the employee was receiving such benefits.
Irina Tarnavsky was a medical radiation technologist at the Sturgeon Community Hospital in St. Albert, Alta. She was injured at work in March 2018 and received WCB.
Tarnavsky was cleared to return to work for four-hour shifts beginning on Aug. 15 and six-hour shifts on Aug. 27. A normal shift was 7.75 hours, so initially AHS paid for four hours with WCB covering the rest. This changed to AHS paying the worker for six hours with benefits covering the remaining 1.75 hours of her normal pay.
Tarnavsky worked her scheduled shift on Sept. 2 and then worked a six-hour shift on Sept. 3, which was Labour Day, and was paid time and one-half. The day after, she took an approved vacation day.
However, the HSAA filed a grievance arguing that in addition to the time and one-half pay for working on Labour Day, Tarnavsky should have received another day off or one day's pay.
AHS disagreed, saying that Tarnavsky was still receiving WCB because she was only working part-time as part of her graduated return to work. As a result, she was still in the period for which she was to receive "no additional payment" under the collective agreement.
The arbitrator found that it was clear that the intention of the parties in the collective agreement was to provide full-time employees with a paid day off for named holidays. Though Tarnavsky wasn't working full shifts as part of her graduated return to work, she was still a full-time employee, said the arbitrator.
"The length of the shifts which she was working is irrelevant to her entitlement to named holiday pay for Labour Day 2018," said the arbitrator. "There is no provision in the collective agreement that converts the status of a full-time employee on WCB working reduced hours in a return-to-work program to a part-time employee."
The arbitrator also found that the alternative options to getting a named holiday off provided for in the agreement were not an "additional payment," but rather were part of the holiday itself. Under AHS's interpretation, an employee who returned to full-time hours but in a lower-paid classification and received top-up WCB would never be entitled to a paid day off for a named holiday, said the arbitrator.
The arbitrator determined that Tarnavsky was entitled to a paid day off as she met the requirements in the collective agreement — she worked the day before Labour Day, worked on Labour Day for time and one-half, had an approved vacation day the day after, and was a full-time employee. AHS was ordered to provide Tarnavsky with six paid hours off or six hours' pay.
Reference: Alberta Health Services and HSA. D.P. Jones — arbitrator. Lynn Michelle Angotti for employer. Sean Hayes for employee. Nov. 6, 2020. 2020 CarswellAlta 2205