Worker dawdled after stopping task that made him nervous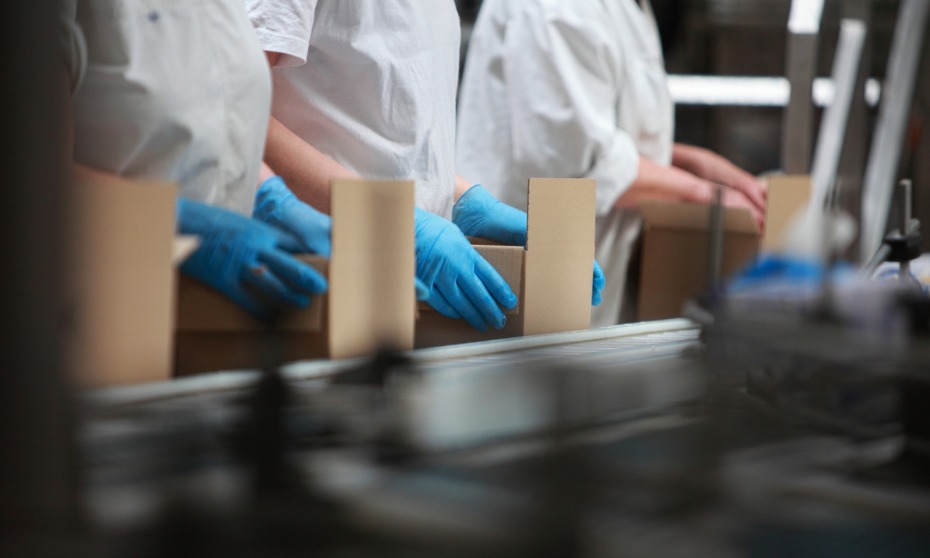 A British Columbia worker's wasting of two hours on his shift was worthy of a suspension but not dismissal, an arbitrator has ruled.
Justin Karleen was employed with Sofina Foods — a manufacturer of meat and poultry products — at its Abbotsford, B.C. plant. Hired in September 2016, Karleen worked in the shipping department. He had a good performance evaluation and one instance of discipline on his record — a July 2019 verbal warning for not completing all his tasks.
On July 30, 2019, Karleen's coworker agreed to work in the sanitation department for his shift, leaving Karleen with one other coworker on the afternoon shift. An export order of 1,700 boxes was to be pulled from the freezer, stamped and loaded.
The shipping supervisor asked Karleen to use the High Reach — a type of forklift — to pull the order, a task usually performed by the co-worker who was working in sanitation. The supervisor thought Karleen had High-Reach certification, but Karleen didn't and hadn't used the equipment in a production capacity. He expressed reluctance, but the supervisor believed it was because it was cold work in the freezer.
After a few hours, the supervisor left at the end of his shift. Eventually, Karleen's one remaining coworker left to make a delivery, leaving Karleen to work alone with nominal supervision from the sanitation supervisor.
The next morning, the shipping supervisor found boxes of product that were supposed to have been part of the export order on and around a pallet. The supervisor and an HR generalist viewed footage from surveillance cameras and saw that there were two hours when Karleen didn't perform any productive work, including leaving the plant for his meal break, spending 39 minutes on his cellphone outside, 14 minutes in the employee locker room and other periods when he wasn't visible.
Karleen explained that he had gone home to eat his lunch and stopped at a store to buy energy drinks. There was an unwritten expectation that employees working alone would inform someone if they left the plant, but there was no official policy on it or preventing employees from leaving for a meal break. Karleen also reported that he had dropped a skid of 36 boxes of product onto the High Reach's operator cage above his head, after which he texted the assistant shipping supervisor to say he wasn't comfortable doing any more.
He said he was "terrified" and didn't know what to do with the boxes of product that had broken open.
Karleen also said that after he returned from his meal break, he couldn't stamp the pulled export order because he didn't have the designated stamp number. He made sure the machines were charging for the day shift, took care of the garbage and some housekeeping, and performed some tasks on the office computer for the rest of his shift.
Sofina dismissed Karleen on Aug. 1 for time theft and leaving the plant when there was no other employee present.
The arbitrator found that Karleen was deserving of discipline for "being thoughtlessly unproductive on paid time" but his misconduct wasn't time theft — which came with an "inherent character of deliberate, perhaps planned, and clandestine activity."
Karleen didn't leave early and wandered around in view of the cameras, so he wasn't trying to hide it. In addition, he started out trying to do the work he was assigned and only stopped because he was shaken from the fallen pallet, said the arbitrator.
The arbitrator also noted that Karleen shouldn't be disciplined for leaving the premises for his meal break, as there was no official policy against it.
The arbitrator determined that dismissal was too excessive and substituted a two-week disciplinary suspension and compensation for lost pay.
Reference: United Food and Commercial Workers International Union, Local 1518 — Industrial Sector and Sofina Foods (Lilydale Division). Arbitrator— James Dorsey. Gradin Tyler for employer. Chris Buchanan for employee. Dec. 3, 2019.