Halifax | (7 on-air, production employees) and Unifor, Local 21M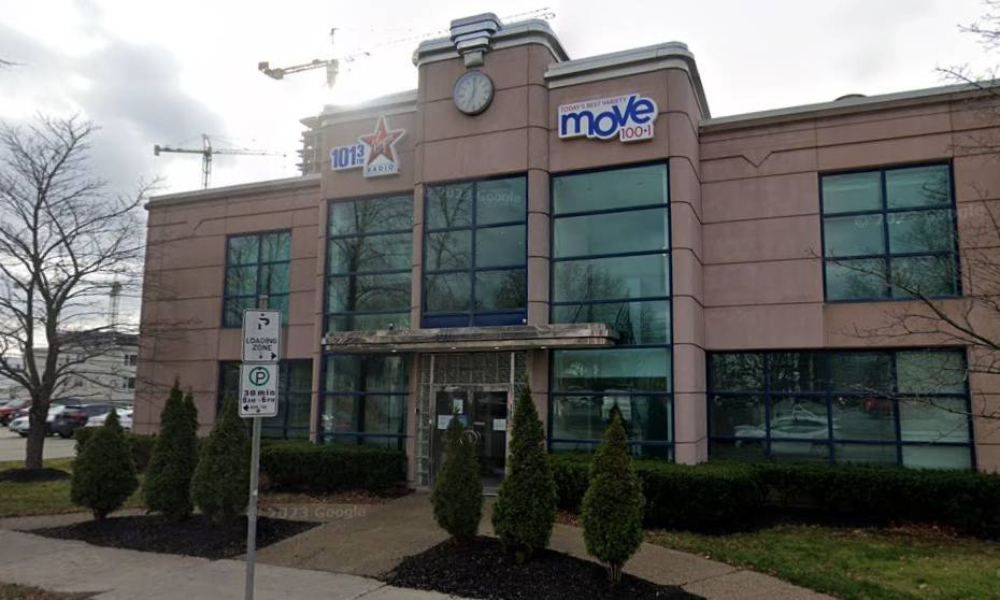 Click here
to view the original collective agreement.
Renewal agreement: Effective April 1, 2022 to March 31, 2025. Signed on May 22, 2022.
Shift premium: $25 per tour of duty (previously $2.50 per hour worked) for employees are temporarily assigned to work at higher-rated classification than regularly assigned, within or outside bargaining unit. $20, maximum $45 per session, for voicing commercials. $11 for hosting or performing on radio program for more than 10-minutes in duration. $50 per hour for employees performing voice-tracks outside of regular 7.5 hours work day for stations other than Halifax Radio. 10% for employees assigned to perform music-director function.
Paid holidays: 9 days, plus 2 personal floater days.
Vacations with pay: 1.5 days per month, maximum 15 days to start, 15 days after 1 year, 20 days after 7 years, 23 days after 12 years, 25 days after 18 years, 30 days after 25 years. Time may be carried over from 1 year to next.
Overtime: Time and one-half when employees work hours in excess of weekly hours or regular daily hours. May be taken as time off in lieu.
Meal allowance: $20 (previously $10) for employees who work more than 5 hours past scheduled lime of last meal period and are working overtime.
Medical benefits: Omniflex benefits program.
Pension: DC plan. Employee contributes 0% to 12%, employer contributes 4% to 18%.
Bereavement leave: 5 days, immediately following death, for death of member of employees' immediate family (spouse, common-law partner, parent or spouse/common-law partner of parent, guardian, child). 3 days for death of sister, brother, father-in-law, mother-in-law, any relative currently living in employee's household. 1 day for death of brother-in-law, sister-in-law, grandparent, grandchild.
Seniority – recall rights: 6 months to start for layoffs; 12 months after 2 years of service; 24 months after 5 years' service.
Call-in pay: Minimum 3 hours of pay at time and one-half.
Probationary period: 3) months of continuous and uninterrupted employment with employer (time lost for personal or health reasons will not be counted toward 3-month period); 60 days or 1 year, whichever comes first, for part-time employees.
Discipline: Sunset clause is 2 years for disciplinary measures.
Severance: 3 weeks for each year of continuous service (with credit for incomplete year on pro-rated basis) maximum 52 weeks of pay.
Sample rates of hourly pay (current, after 1.5% increase):
Production assistant-operator/front-office coordinator/FM late-night announcer: $21.31 rising 1 step to $21.63
Traffic clerk/production assistant/swing announcer: $24.66 rising 1 step to $25.03
Accounting clerk/talk-show producer/sales assistant traffic/accounting clerk: $25.89 rising 1 step to $26.28
Creative writer/FM swing announcer/FM evening announcer/promotions coordinator/newsperson/interactive coordinator/sales interactive coordinator: $27.12 rising 1 step to $27.53
AM morning announcer/FM morning announcer/FM drive announcer/morning show host: $34.12 rising 1 step to $34.64
Sample rates of hourly pay (current):
Remote broadcast live on location: $72.50
Remote broadcast simulated on location: $37.50
Facilitator for experts on call (on-air 1-hour show and preparatory work for show): $1,2000
Editor's notes: On call: $29 per day, and regular overtime if called. PAID Education leave: Employer will pay $450 per year for Unifor paid education leave program for Bell Media employees.