No indication of drug, alcohol abuse by employee: Arbitrator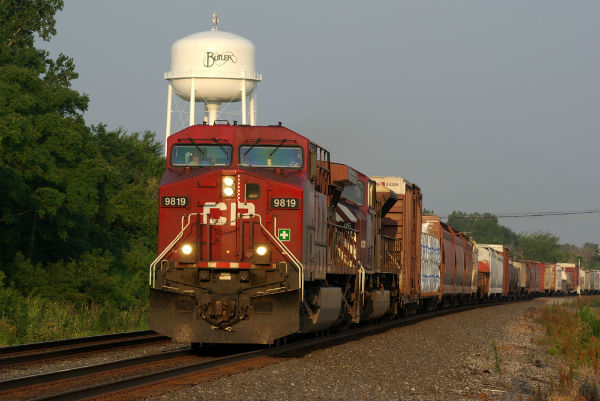 After he was reinstated to his position at Canadian Pacific Railway (CP), a conductor refused to submit to substance testing, causing a lengthy delay.
Bill Lind of Cranbrook, B.C., was terminated on Nov. 18, 2014, for "disrespectful and rude behaviour" toward a fellow employee, submitting a false harassment claim against the same employee and booking off a sick day and being seen operating heavy equipment later that day.
Lind had worked for CP for 33 years before his dismissal.
On Oct. 25, 2014, he and another coworker were ordered to "run long" or work extra time through Cranbrook.
The pair objected to an assistant superintendent, who wrote a memo afterward and described Lind as being overly loud and animated in his disapproval of the action.
Eventually, Lind and the coworker followed orders but not before they caused a delay.
Later that day, Lind sent an email to a superintendent in which he said he felt the assistant superintendent threatened and bullied him.
On Oct. 28, Lind was seen driving an excavator at his daughter's farm despite being "booked unfit" for that day.
Lind said he was not feeling well due to the Oct. 25 incident and he booked time off. The work with the heavy machinery was only minor, said Lind, and he rested most of the day.
"Given the nature of what occurred in these three incidents, (Lind's) 33 years with the company, his disciplinary history (zero demerits at the time of the incidents) and the severity of the discipline issued to the grievor, I find that discharge was not justified," said arbitrator Marilyn Silverman in making a ruling on Feb. 3, 2016.
Lind was ordered reinstated and compensated for all lost wages and benefits for the time he was off work.
However, because Lind was off work for some time, CP ordered a full medical reassessment which included substance testing.
At first, Lind objected to the testing but he eventually relented.
The union, the Teamsters Canada Rail Conference, grieved this request and asked for redress and full wages and benefits for Lind from Feb. 24, 2016, to June 9, 2016, when he was off work due to the delay in the substance testing.
The company relied on a "holistic approach" to establishing an employee's fitness to return to work after more than six months off, said George Lambros, CP's chief medical officer (CMO). This approach meant that 10 per cent of employees suffered from a substance-use disorder, according to Lambros, which justified their decision to order the testing.
Arbitrator Graham Clarke disagreed and ordered Lind to be compensated for the extensive time off.
"An arbitrator reinstated Lind in a case which never involved drug or alcohol allegations. Nothing specific to Lind's situation justified the need for substance testing. No facts arose from his 33 years of service which would establish reasonable cause. Without specific facts for Lind's situation, CP's demand lacked reasonable cause," said Clarke.
And the argument put forth by the company's doctor was wholly rejected by Clarke.
"The CMO commented that a job termination can lead to financial and other stressors which may lead to a substance use disorder. Comments were also made that reliance cannot be had on employee medical forms since they may lie about substance abuse. The legal problem with a decision based mostly on a 'holistic approach' is that, absent facts specific to the employee, the process appears to lead to mandatory substance testing for virtually any employee who an arbitrator may reinstate."
Reference: Canadian Pacific Railway Company and Teamsters Canada Rail Conference. Graham Clarke — arbitrator. K. Stuebing for the employee. Jan. 28, 2019. 2019 CarswellNat 353