Association argued workers could choose to not be available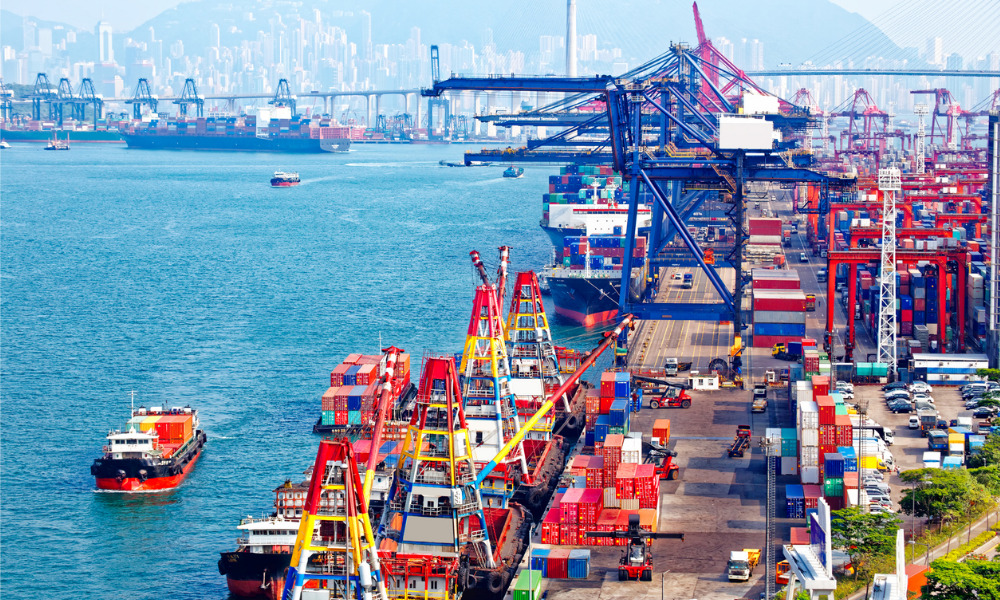 Daily dispatch longshore workers in British Columbia are entitled to paid personal leave under the Canada Labour Code despite the fact they can choose to not be available for dispatch, a federal arbitrator has ruled.
The British Columbia Maritime Employers' Association is a group of companies who operate shipping businesses at the province's coastal ports. They employ two types of longshore workers — regular workforce employees (RWFs) and daily dispatch (DD) employees. RWFs are regularly scheduled to work for a particular employer, while DDs are dispatched to different employers on a day-to-day basis as needed.
Waterfront employers order workers from the local union dispatch hall, where DDs are selected shortly before a shift. DDs indicate their availability each day by coming to the hall and "plugging in." Once a DD is plugged in, they can unplug at any time prior to being dispatched for a shift. DDs can also be called back to a job if continuity is needed, which eliminates the need for the worker to go to the dispatch hall the next day.
DDs who want to take vacation days or bereavement leave have to notify the association in advance but they don't receive personal leave.
The longshore workers' union filed a grievance to determine whether DDs are entitled to personal leave under the Canada Labour Code. The code entitles employees to personal leave of up to five days per calendar year for: illness or injury; family care responsibilities; responsibilities related to the education of family members under 18; and addressing urgent family matters. For employees who have completed three consecutive months of continuous employment, the first three days of the leave must be paid.
Longshore workers are included in a regulation under the code, which states that someone "engaged in multi-employer employment" is continuously employed. The definition of "multi-employer employment" includes longshoring employment in any port in Canada where the usual course of employment involves being employed by more than one employer.
The association argued that DDs are not entitled to paid personal leave because the nature of their employment allows them to be unavailable for dispatch whenever they want, leaving them free to modify their work schedule for any personal leave obligation. The purpose of the personal leave provision in the code is to "provide employees with the flexibility to attend to important matters where it would otherwise be difficult or even impossible for them to do so due to a requirement to attend work" — but DDs had that flexibility already, the association said.
The union countered that DDs would be disadvantaged if they were denied access to personal leave because it wouldn't count towards their calculation of statutory holiday pay, as bereavement leave and vacation leave does. In addition, there was no guarantee a DD could recover a lost shift.
The arbitrator noted that labour legislation should always be interpreted in favour of employees if there was more than one possible interpretation. The purpose of the personal leave entitlement was to mitigate employment-related impacts from an absence due to a personal leave obligation, such as compensation for lost wages.
The arbitrator found that the code specifically references multi-employer employment as continuous employment and explicitly recognizes "the non-standard customary employment regime governing the daily dispatch longshore worker." Since DDs were employees on par with other employees, it made sense that the intention of the legislators was to include them in the eligibility for personal leave.
"The customary multi-employer dispatch regime contemplates that the association may only draw from the pool of daily dispatch longshore workers who choose to be available for work opportunities on any given shift," said the arbitrator in allowing the grievance. "It is evident that Parliament chose to extend the personal leave entitlement to this category of employee, regardless of that freedom."
Reference: British Columbia Maritime Employers' Assn. and ILWU Canada. Ken Saunders — arbitrator. Gavin Hume, Q.C., Alyssa Paez for employer. Craig Bavis for employee. July 2, 2021. 2021 CarswellNat 2750