Windsor, Ont. (3 carmen, car inspectors) and the United Steel, Paper and Forestry, Rubber, Manufacturing, Energy, Allied Industrial and Service Workers International Union (USW)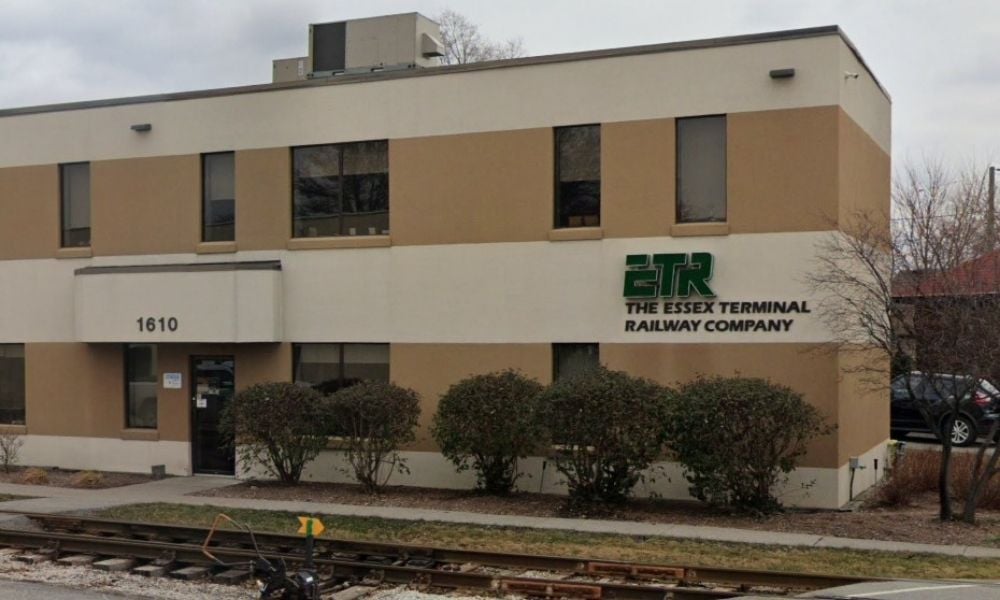 Click here
to view the original collective agreement.
Renewal agreement: Effective Oct. 1, 2019 to Sept. 30, 2022. Signed on Oct. 1, 2019.
Shift premium: Time and one-half for employees who, at request of employer, are required to work during meal period. $1 per hour for lead-hand (assigned on basis of merit, fitness, ability; to guide, direct, supervise workforce).
Paid holidays: 9 days plus 2 floaters (after 12 months of compensated service).
Vacations with pay: 1 hour for every 26 hours worked, maximum 80 hours, to start, 1 hour for every 17.33 hours worked, maximum 120 hours, after 5 years, 1 hour for every 13 hours worked, maximum 160 hours, after 10 years.
Overtime: Time and one-half for work after 8 hours per day or 40 hours per workweek, except when work is performed by employee exercising seniority when moving from 1 assignment to another.
Meal allowance: $9 for if employee works more than 10 hours in 1 shift.
Medical benefits: Employee contributes $15 per month, employer pays balance of premium. Out-of-country medical coverage will be provided with employer paying 100% of premium.
Dental: Employees will receive 80% - 20% co-pay preventative plan which includes check-up, cleaning, fillings, extractions, X-rays, root canals, periodontal, endodontic services, maximum $1,200 per family member per year.
Vision: Coverage of $210 per eligible family member once every 24 months (previously $250 once during life of agreement); benefit may be used toward cost of eye exam.
Weekly indemnity: Employer pays 100% of premiums for 1/4/26 plan (payment of equivalent to disability benefits provided by Employment Insurance Act, for non-occupational bodily injury, disease or pregnancy).
AD&D: Employer pays 100% of premiums for coverage of $50,000.
Life insurance: Employer pays 100% of premiums for coverage of $40,000.
Bereavement leave: 4 days for death of spouse, child, stepchild. 3 days for death of parent, brother, sister, stepbrother, stepsister, stepparent, father-in-law, mother-in-law, grandparent.
Seniority – recall rights: 12 consecutive months after layoff; 6 months for employees promoted to supervisory position or position not subject to agreement.
Call-in pay: Minimum 4 hours of pay at prevailing overtime rate for 4 hours work or less, provided employee works bulletined 35 to 40 straight-time hours in workweek.
Probationary period: 65 days within 6 consecutive calendar months.
Discipline: Sunset clause is 3 years for records of discipline or caution.
Safety shoes: $175 (previously $160) not more often than once each year.
Uniforms/clothing: Employer will provide 2 pairs of fire-resistant coveralls per year at no cost to employees. Employer will provide, without cost to employees, required safety equipment such as seasonal gloves, safety hats, safety glasses, spats, cutting goggles, welding coats (1 per track), gloves, welding helmets with shields and replacement glass.
Sample rates of hourly pay (current):
Carman: $22.10
Car inspector: $20.08
Probationary carmen: $17.69
$500 signing bonus (previously $700 in February and $700 in following January) will be paid to current employees following ratification
Editor's notes: Retirees: Employees retiring with 15 or more years of continuous service who are between 63 and 65 years old, will receive 80% – 20% co-pay extended health-care benefit with no deductible. Employer will pay 100% of premium for maximum 2 years, with no benefits after 65. Retiring allowance of $2,000 will be paid to retiree.