Lloydminster, Alta. (3 screening officers, team leaders) and Teamsters, Local 362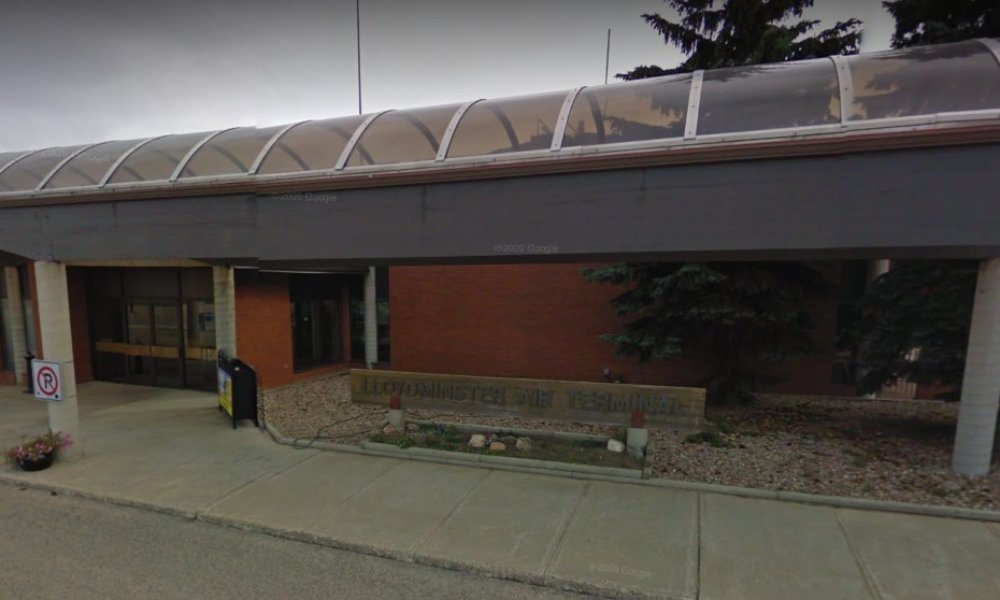 Click here
to view the original collective agreement.
Renewal agreement: Effective Nov. 29, 2019 to March 31, 2022. Signed on Nov. 29, 2019.
Wage adjustments:
Effective 2019: 1.75%
Effective 2020: 1.75%
Effective 2021: 2%
Shift premium: Employee will be paid at overtime rate for each 15 minutes unit that employee is short of 8 hours between shift changes. 12.5% above level 3.4 rate for all hours worked as team leader. Assistant team leaders will receive premium paid in increments of 30 minutes for time worked as team leader.
Paid holidays: 11 days.
Vacations with pay: 1 days per month, maximum 2 weeks to start, 2 weeks or 4% after 1 year, 3 weeks or 6% after 4 years, 4 weeks or 8% after 10 years, 5 weeks or 10% after 12 years. If employee leaves employment before employee is entitled to 2 week's vacation, employee will receive 4% of gross earnings received while employed. If employee leaves employment after employee has had vacation earned for previous year, employee will receive 4%, 6%, 8%, or 10% of pay for year in which employee ends employment for which no vacation has been paid.
Meal allowance: $15 meal credit for employee working 3 hours of overtime beyond regular shift.
Medical benefits: Employees who have attained level 3 CATSA certification and have completed 3 years of service will be covered via Prairie Teamsters Health and Welfare Plan. Employer will pay $325 per month (previously $320 per month) of $370 per employee per month cost of coverage.
Sick leave: 2.3% of employee's regular hours worked or 6 days per year. Unused sick days will be paid out on March 31 of each year provided employee maintains minimum of 40 hours in sick bank.
Pension: Employer will contribute $1.66 per hour (previously $1.41 per hour) for each hour worked for all employees who have attained level 3 CATSA certification to pension plan.
Bereavement leave: 4 days for death in immediate family (mother, father, spouse, common-law spouse, children, sister, brother, mother-in-law, father-in-law, brother-in-law, sister-in-law, son-in-law, daughter-in-law, stepchildren, stepparents, grandchildren, grandparents, any relative with whom employee resides). Additional leave of 7 consecutive days, without pay, to attend funeral if funeral occurs outside 700-kilometre radius of employee's normal work location. 4 days, without pay, for death of family member not covered.
Seniority – recall rights: 12 months after layoffs.
Call-in pay: Minimum 4 hours of pay at applicable overtime rate. For all full-time employees, all time worked on first day during days off will be at time and one-half; all time worked on subsequent second or third consecutive day off, will be at double time.
Probationary period: 75 calendar days and employee will be required to successfully complete screening-officer training and obtain level 3 CATSA (Canadian Air Transport Security Authority) certification (probationary period will be extended by equivalent number of calendar days of any absence by employee).
Discipline: Sunset clause is 12 months for any disciplinary records placed on file, including reprimands.
Uniforms/clothing: All uniforms, when supplied by employer, will be without cost to employee. Employees will be permitted to wear own clothing provided it meets conditions: boots must be black and polish-able; gloves must be either solid navy blue or solid black in colour; toques must be either solid navy blue or solid black in colour.
Mileage: $0.46 per kilometre should employees be required to use personal vehicle for travel.
Sample rates of hourly pay (current):
Screening officer level 1: $21.24
Level 2: $22.54
Level 3.1 (0 to 2,080 hours): $23.84
Level 3.2 (2,081 to 4,160 hours): $24.28
Level 3.3 (4,161 to 6,240 hours): $24.75
Level 3.4 (6,241+ hours): $25.18
TL premium rate: $28.33
Editor's notes: Marriage leave: Employer will grant maximum 5 consecutive unpaid days off for employee to attend own wedding. Industry fund: Employer will contribute $0.50 per hour for each employee covered by collective agreement into Teamsters union/industry advancement fund.