Toronto/Windsor, Ont. (557 administrative employees) and Unifor, Locals 240 and 673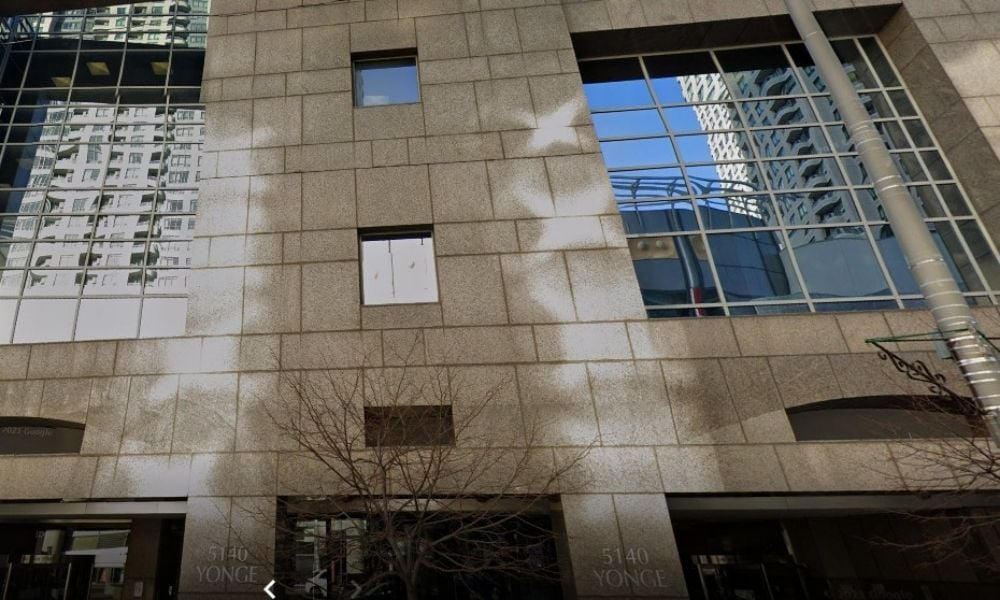 Click here
to view the original collective agreement.
Renewal agreement: Effective March 1, 2021 to Feb. 29, 2024. Ratified in March 2021. Signed on March 2, 2021.
Wage adjustments:
Effective March 1, 2022: 0.6%
Effective March 1, 2023: 0.7%
Shift premium: 5% additional compensation for all hours worked past 4:30 p.m. 10% additional compensation for all hours worked prior to 8:30 a.m. Employees who work on continental (12-hour) shift receive 20% additional compensation on all compensated hours.
Paid holidays: 20 to 21 days including 3 float days, employee's birthday, 9- to 10-day Christmas shutdown. Employer will attempt to achieve 60% staffing levels during shutdown and on Easter Monday through voluntary commitments to work.
Vacations with pay: 1 day per month of service up to 10 days to start, 2 weeks after 1 year, 3 weeks after 3 years, 4 weeks after 7 years, 5 weeks after 13 years, 6 weeks after 24 years, 7 weeks after 35 years.
Overtime: Time and one-half for all hours worked in excess of 7.5 Monday through Thursday and 7 Friday, all hours worked on Saturdays. Double time for all hours worked on Sundays and holidays. Time may be banked, maximum 6 days per year and banked overtime that is not taken, will be paid out at time and one-half.
Medical benefits: Employer pays 100% of premiums for Ontario Health Insurance Plan, Green Shield Health Care Plan for Semi-Private Hospital, Green Shield Apoth A Care Plan.
Dental: Employer pays 100% of premiums for Green Shield Dental Plan 28 of coverage up to $4,751.55 per year; $3,250 maximum per year for orthodontic care.
Vision: Employer pays 100% of premiums for coverage of $500 every 24 months.
Paramedical: Employer pays 100% of premiums for employees, spouses and dependent children for clinical psychologist, social worker, marriage counsellor up to $2,000 per year. Registered chiropractor up to $650 per year. Registered masseur up to $600 per year. Acupuncturist up to $200 per year. Licensed speech therapist up to $300 per year. Registered podiatrist, osteopath, chiropodist up to $500 per year. Naturopath up to $250 per year. Diabetic supplies, lab tests, diagnostic tests, hearing tests, blood pressure monitors, wigs due to cancer, incontinence supplies.
Sick leave: 20 paid days, pro-rated in first year of service.
STD: 60% of employee's gross pre-disability income payable from first day of hospitalization, first day of accident, and eighth day of illness. Terminates on 70th birthday. Employer will top up other 40% for period equal to any eligible unused sick days.
LTD: 60% of employee's pre-disability income, adjusted annual to consumer price index, beginning 120 days after injury or illness. Terminates on 65th birthday.
Pension: Employer funds DB pension plan.
Bereavement leave: 5 scheduled working days for death of spouse, child, stepchild, parent, parent-in-law, stepparent, grandchild, child-in-law. 3 scheduled working days for death of grandparent, great-grandparent, grandparent-in-law, sibling, stepsibling, sibling-in-law, stepsibling. 1 scheduled working day for funeral of aunt, uncle, great aunt, great uncle, niece, nephew. 1 unpaid day for funeral of friend or other person not covered above, up to 3 times in term of agreement. Additional unpaid days up to 3 may be requested.
Seniority – recall rights: 24 months or period equal to employee's seniority, whichever is greater. If employee bumps into another position to avoid layoff, 6 months recall rights to original classification.
Call-in pay: Minimum 4 hours' at applicable straight-time or overtime rate. Information technology employees receive $25 per day Monday to Friday to be on-call, $37.50 per day on Saturdays and Sundays, and $50 per day for holidays.
Probationary period: 475 hours of work within any period of 12 consecutive months.
Discipline: Sunset clause is 6 months for verbal or written warning, 15 months for suspension.
Severance: 60 hours' pay after 1 year of service, 80 hours' pay after 2 years, 110 hours' pay after 3 years, 145 hours' pay after 4 years, 180 hours' pay after 5 years, 220 hours' pay after 6 years, 265 hours' pay after 7 years, 310 hours' pay after 8 years, 360 hours' pay after 9 years, 410 hours' pay after 10 years, 465 hours' pay after 11 years, 520 hours' pay after 12 years, 580 hours' pay after 13 years, 640 hours' pay after 14 years, 710 hours' pay after 15 years, 780 hours' pay after 16 years. Additional 70 hours' pay for each additional year of service, plus 10 hours.
Uniforms/clothing: All employees working in areas with machinery or who operate machines will be provided option of protective hearing equipment and protective eyewear.
Sample rates of pay (current start/4-year maximum, after increase):
Employees hired before Feb. 28, 2021
Coordinator/special authorization processor: $27.80/$36.73 rising 2 steps to $28.25/$37.18
Computer operator/plan sponsor offering administrator/coordinator contact centre services/special authorization processor/coordinator dental services/coordinator health services/coordinator claims production: $27.54/$36.38 rising 2 steps to $27.99/$36.83
Accounting section leader: $27.47/$36.29 rising 2 steps to $27.92/$36.74
Coordinator plan sponsor administration/coordinator client administration-HBM+: $27.45/$36.29 rising 2 steps to $27.90/$36.74
Drug pricing administrator: $27.37/$36.15 rising 2 steps to $27.82/$36.60
CCS representative/claims adjudicator: $27.28/36.03 rising 2 steps to $27.73/$36.48
Accountant: $27.25/$36 rising 2 steps to $27.70/$36.45
Coordinator provider services administrator: $27.17/$35.89 rising 2 steps to $27.62/$36.34
Plan sponsor administrator/client administrator HBM+: $27.11/$35.81 rising 2 steps to $27.56/$36.26
Service operations administrator/office service administrator: $27.03/$35.71 rising 2 steps to $27.48/$36.16
Provider services administrator: $26.91/$35.54 rising 2 steps to $27.36/$35.99
Coordinator administrative clerk/coordinator claims preparation: $26.56/$35.07 rising 2 steps to $27.01/$35.52
Administrative clerk/maintenance clerk/claims preparation clerk: $26.34/$34.78 rising 2 steps to $26.79/$35.23
Senior software developer: $34.01/$44.91 rising 2 steps to $35.06/$45.96
Software developer: $30.28/$40.01 rising 2 steps to $30.93/$40.66
Quality assurance automation tester: $28.76/$38.01 rising 2 steps to $29.21/$38.46
Quality assurance tester: $27.47/$36.29 rising 2 steps to $27.92/$36.74
Junior software developer: $27.07/$35.76 rising 2 steps to $27.52/$36.21
Editor's notes: Transportation allowance: Employees in Toronto office receive $170 per month. Legal fee assistance: Employer will contribute $0.03 per compensated hour per employee in legal assistance fund: $350 for consultation; $300 for will for employee; $400 for will for employee and spouse; $300 for power of attorney; $400 for employee and spouse; legal fees associated with sale/purchase of real estate, maximum $700 every 3 years; $300 for family law; $300 for adoption. Educational assistance: Employer will reimburse employee 100% of cost of tuition, books or course related materials (hard or soft copy) and fees incidental to study, maximum $2,000 per school year.