Lindbergh, Alta. (43 production employees) and Unifor, Local 474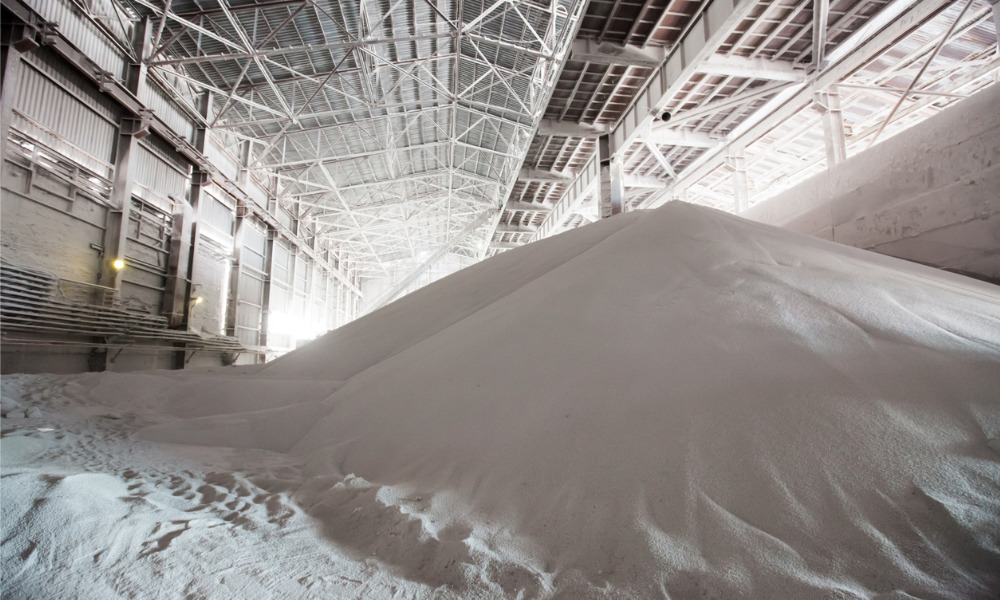 Click here
to view the original collective agreement.
Renewal agreement: Effective Nov. 1, 2018 to Oct. 31, 2021. Ratified on Dec. 12, 2018. Signed on Dec. 12, 2018.
Shift premium: For all work on second shifts (4 p.m. to midnight): $1.03 per hour rising 2 steps to $1.06 (previously $1.02 per hour). For all work on third shifts (midnight to 8 a.m.): $1.32 per hour rising 2 steps to $1.36 per hour (previously $1.30 per hour). For all work on 12-hour shifts (7 p.m. to 7 a.m.): $1.32 per hour rising 2 steps to $1.36 per hour. $1.30 per hour rising 2 steps to $1.34 per hour (previously $1.28 per hour) for work leaders. Time and one-half for first shift only of employer-initiated change in posted shift schedule; double time if notice is not provided within 36 hours prior to change. If employee is assigned to work in higher paid classification employee will receive higher rate for hours worked, if more than 1 hour is worked; employee will be paid higher classification for remainder of shift if employee works for more than 4 hours in that classification (should overtime be worked it will be based on higher rate of pay). $0.50 per hour for dual-ticketed employee: (if both trades are needed at facility).
Paid holidays: 12 days.
Vacations with pay: 2 weeks or 4% after 1 year, 3 weeks or 6% after 3 years, 4 weeks or 8% after 10 years, 5 weeks or 10% after 20 years, 6 weeks or 12% after 25 years.
Overtime: Time and one-half for all work after normal daily hours of work; double time after 12 hours in any 1 day. Time and one-half for all work on days off; double time for all work on assigned day of rest (full day prior to day employee resumes regularly scheduled work, except if Sunday falls in period of days off, then Sunday will be considered day of rest).
Meal allowance: Employer will provide overtime lunch for employees required to work more than 2 hours overtime beyond regular shift.
Vision: 1 eye examination per year per employee, plus 1 hour lost time to attend examination.
Sick leave: 3 paid sick days per year. Employees can carry-over maximum 3 earned but unused sick days for total bank of 6 days.
Pension: Employee may elect to contribute maximum 2% to employer DC plan, employer will match contribution, maximum 1% to DC plan.
Seniority – recall rights: 12 months for layoffs.
Call-in pay: Minimum of 3 hours at time and one-half. Employee called in before 5 a.m. will be provided 8-hour rest period before returning to work. If employee is called within 3 hours of start of regular shift, time will be considered regular overtime assignment and employee will stay to complete regular shift. 1 hour at straight-time will be paid for travel time per each call-in. Double time for call-ins on Sundays and assigned days of rest.
Probationary period: 90 days during any 12-month period.
Safety shoes: $205 per year (previously $190 per year). Amount will increase by $5 in each year of agreement.
Uniforms/clothing: Employer will provide maximum 14 pairs of coveralls, shop-coats, work shirt, pants, at employee's discretion. Employees in maintenance, powerhouse, well tender, evaporator operators, security classifications must wear employer-provided clothing. Employees required to work outside will be provided 1 winter parka, 1 set of winter-bib overalls within term of agreement, to be replaced as required.
Sample rates of hourly pay (current):
Stat. engineers
Second-class: $51.99
Third-permit: $48.42
Third-class: $42.34
Fourth-class: $36.73
Eng. training: $34.40
Maintenance
Master elect.: $50.58
Journeyman: $48.84
Utility: $33.59
Well-tender: $35.15
Operators
Evaporator: $38.34
Pellet press: $34.88
Block press: $34.52
Mixer: $33.57
Package: $31.98
Bagger: $32.13
Warehouseman: $33.24
Labourer: $29.85
Security and safety: $30.98
Student: $21.90
Journeyman: $48.84
Apprenticeship (3-year program)
Grade 1: $43.95
Grade 2: $34.18
Grade 3: $29.30
Apprenticeship (4-year program)
Grade A: $43.95
Grade B: $39.07
Grade C: $34.18
Grade D: $29.30
Editor's notes: Medical examinations: Employer will pay for time lost due to any employer-requested yearly medical examination or follow-up examinations if directly required by employer's medical protocols maximum 2 hours per appointment. Paid education leave: Employer will pay $0.03 per hour for all hours worked (maximum 2,080 hours worked per employee per year) for Unifor-paid education leave program.