Edmonton/Grande Prairie, Alta. | (54 technicians, electricians, welders, apprentices) and the International Union of Operating Engineers (IUOE), Local 955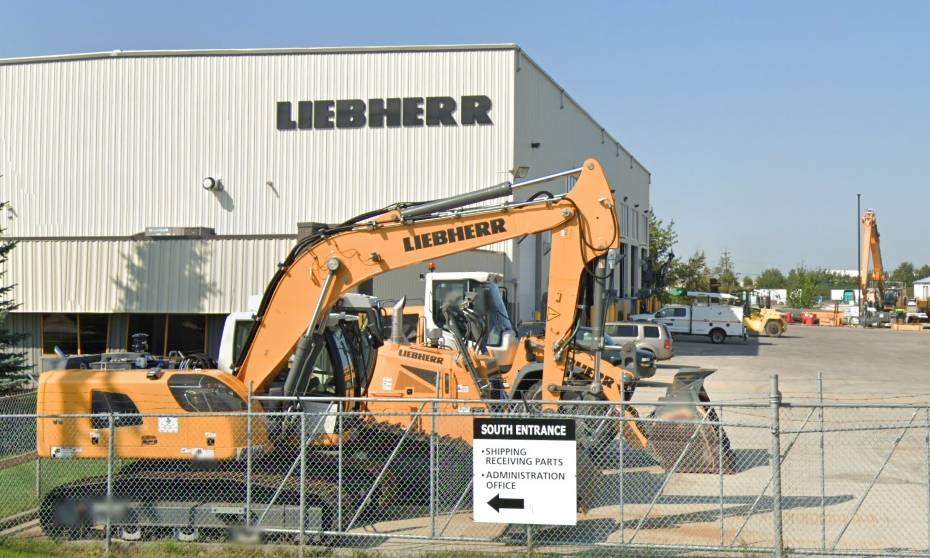 Click here
to view the original collective agreement.
Renewal agreement: Effective March 1, 2022 to Feb. 28, 2025. Signed on April 27, 2022.
Wage adjustments:
Effective 2022: 4.5%
Effective 2023: 3% or CPI (whichever is greater) max 6%
Effective 2024: 3% or CPI (whichever is greater) max 6%
Shift premium: $3 per hour worked for lead-hands. $3.60 per hour worked for employees working on hours-of-work-averaging schedule. $3 per hour for all hours worked between 4 p.m. and midnight. $3 per hour for all hours worked between midnight and 8 a.m. $4.75 for hours worked in field or outside shop area (field work assignment is defined as work assignment that is physically located beyond property boundary of any Liebherr-owned or leased location or facility). $0.50 for each hour worked when employee is required to acquire and maintain Commercial Vehicle Inspection Program (CVIP) certificate.
Paid holidays: 12 days.
Vacations with pay: 3 weeks or 6% to start, 4 weeks or 8% after 7 years, 5 weeks or 10% after 15 years, 6 weeks or 12% after 30 years. Upon termination, employee will receive unused portion of earned vacation in form of vacation pay based upon entitlement.
Overtime: Time and one-half for work after 8 hours or on days off, maximum 12 hours of work. Double time after 12 hours worked in 1 day or work on Sunday.
Medical benefits: Employer pays 100% of premiums, after 3 months of service.
Sick leave: Maximum 48 hours per calendar year, on prorated basis from date of employment (leave will not be cumulative from year to year).
Pension: Employer contributes 6%, employee contributes Liebherr RRSP plan.
Bereavement leave: 5 days for death in immediate family (spouse, mother, father, brother, sister, children, stepchildren, mother-in-law, father-in-law, grandparents, grandchildren).
Call-in pay: Minimum 2 hours of pay at applicable overtime rate, provided such work is not contiguous with employee's regular shift. If employee works more than 2 hours, employee will be paid 4 hours pay at applicable rate.
Probationary period: First 120 days employed. Employer may extend period by 60 work days providing extension is not done arbitrarily or in bad faith.
Discipline: Sunset clause is 2 years for records of disciplinary action.
Safety shoes: $600 per year (inclusive of safety winter boots, safety rubber boots, insoles, laces, repairs, waterproofing treatments)
Uniforms/clothing: Employer will provide, free of charge to employees, safety supplies and articles of clothing for safety and health of employees. Safety clothing may include goggles, gloves, welder's gloves, leather aprons and arms, helmets, rubber clothes, coveralls, 3 sets of winter coveralls, hardhats, hearing protection, safety glasses.
Tool allowance: $1,000 per year, paid in 2 equal payments on June 1 and Dec. 1, to journeyperson technicians and apprentices in these trades.
Sample rates of hourly pay (current):
Edmonton/Grande Prairie
Service technician
Step 1: $43.97
Step 2: $46.16
Step 3: $50.79
Electrician
Step 1: $43.97
Step 2: $46.16
Step 3: $50.79
Liebherr-certified welder
Step 1: $43.97
Step 2: $46.16
Step 3: $50.79
Welder
Step 1: $41.46
Step 2: $43.52
Step 3: $47.86
Parts person
Step 1: $38.07
Step 2: $40.01
Step 3: $44
Shipper/receiver
Step 1: $24.64
Step 2: $25.90
Step 3: $28.48
Labourer
Step 1: $21.96
Step 2: $23.28
Step 3: $25.60
Apprentices
4-year apprenticeship
First year: 60% of journeyperson rates
Second year: 70% of journeyperson rates
Third year: 80% of journeyperson rates
Fourth year: 90% of journeyperson rates
3-year apprenticeship
First year: 70% of journeyperson rates
Second year: 80% of journeyperson rates
Third year: 90% of journeyperson rates
Editor's notes: On-call/standby premium: $350 per week to employees who are on-call or on standby. Loyalty Bonus: $5,000 to all ticketed heavy equipment technicians, electricians and welders, assessed and payable in January of each year after 12 months of consecutive employment as ticketed heavy equipment technician, electrician or welder. Prescription safety glasses: Maximum $400 every 2 years (glasses must meet company approved standards). Tool insurance: Employer will reimburse employees for lost or stolen tools, with minimum value of $200 and no maximum on any loss. Tool boxes: Employees will be reimbursed for damaged or stolen tool boxes, maximum $3,000.