Quebec teachers vote for strike; USW, SFP Pointe-Noire sign tentative deal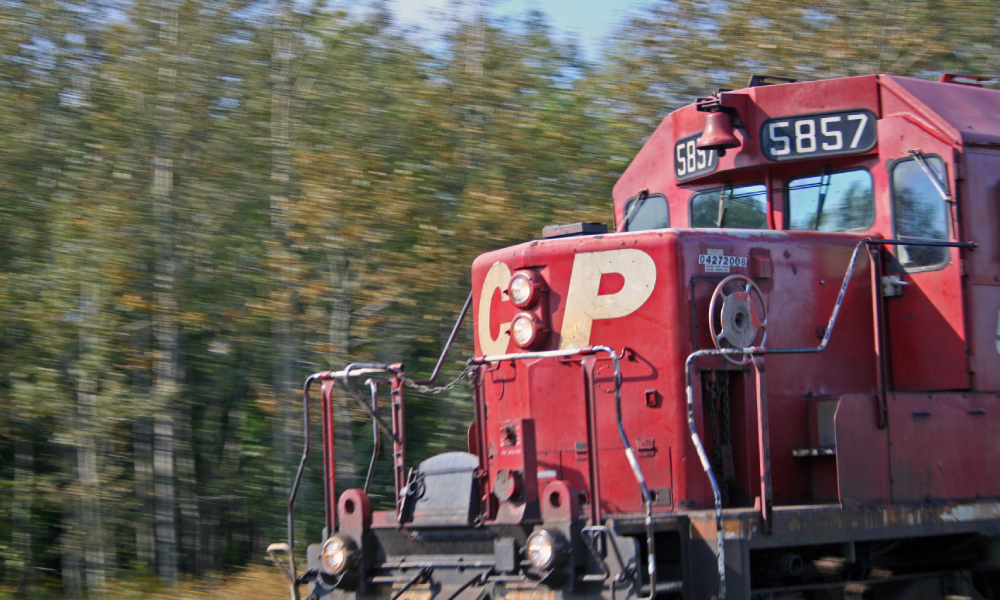 CP, TCRC reach tentative 3-year deal
CALGARY — Canadian Pacific Railway (CP) and the Teamsters Canada Rail Conference (TCRC) traffic controllers announced a tentative three-year agreement on Feb. 1.
"This is positive news for these important members of our CP family, who are integral to our safe and efficient operation," says Keith Creel, CP president and CEO.
The TCRC represents about 300 rail traffic controllers in Canada.
"We believe this tentative agreement is in the best interests of our members, and look forward to its successful ratification," says Jason Bailey, TCRC general chair.
Quebec teachers vote for strike
MONTREAL — After holding virtual meetings with the teachers of the anglophone school boards it represents, the Quebec Provincial Association of Teachers (QPAT) on Feb. 1 announced that it had obtained the mandate to hold up to five days' worth of strike when the time is right.
Since QPAT is negotiating in collaboration with the Fédération des syndicats de l'enseignement (FSE) — which has also obtained a strike mandate — QPAT will be discussing the status of the negotiations and determining the next steps with its colleagues in the coming weeks, says the union.
"The needs are so great in schools and centres that teachers are frustrated and have sent a very clear message. They want working conditions that enable them to do their job and meet the students' great needs but negotiations have led nowhere," says Heidi Yetman, president of QPAT.
The union is calling for significant improvements in class composition and services offered to students with difficulties. They also require less work, better wages, better entry-to-practice conditions and more job security, says QPAT.
Toronto community centre workers vote to strike
TORONTO — Members of the Canadian Union of Public Employees (CUPE), Local 2998 voted in favour of a strike on Feb. 1.
"CUPE members who work at our community centres are pivotal to our collective COVID-19 response and recovery and should be recognized as such" says Lainey Little, president of CUPE 2998. "We could be in a strike scenario in a matter of weeks if the City of Toronto continues its attempts to claw back our health benefits and make it even harder to access necessary paid sick leave."
CUPE 2998 centres specialize in supporting populations most often marginalized, including: LGBTQ2S+ communities, new Canadians, the elderly, low-income parents, at-risk youth, people with disabilities, Black, Indigenous and people of colour, says the union.
USW, SFP Pointe-Noire sign tentative deal
SEPT-ÎLES, Que. – A tentative agreement was reached this morning between the negotiating committee of United Steelworkers (USW), Local 6254 and the Société ferroviaire et portuaire de Pointe-Noire (SFP Pointe-Noire) on a first collective agreement since the company's creation in 2016.
USW, Local 6254 members will be presented with details of the tentative agreement and will hold a ratification vote on the proposed contract in coming weeks. Contract negotiations had been ongoing throughout the past year on behalf of 159 workers, says the union.
If ratified, this would be the first collective agreement at the new SFP Pointe-Noire, as the previous agreement in place was with Cliffs Natural Resources, which was taken over by SFP Pointe-Noire in 2016, says USW.