Saint John, N.B. | (500 carpenters, apprentices, foreman, tradesmen) and the United Brotherhood of Carpenters and Joiners of America (UBC), Local 1386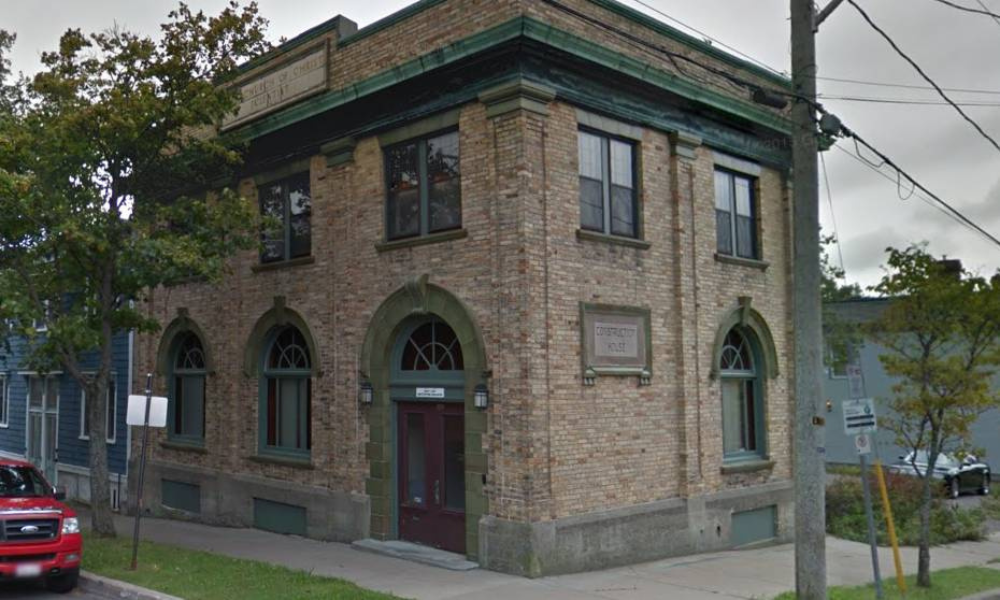 Click here
to view the original collective agreement.
Renewal agreement: Effective Nov. 8, 2020 to June 30, 2025. Signed on Nov. 8, 2020.
Shift premium: 12.5% per hour for afternoon and night shifts.
Paid holidays: 11 days. Vacation pay will be 10%.
Overtime: Double time for time worked on Saturday, Sunday and statutory holidays. Double time for work after regular hours of work.
Meal allowance: Hot meal or $25 in lieu of meal, for employees who work more than 2 hours past regular shift and for each subsequent 4 hours thereafter.
Medical benefits: New Brunswick carpenters health insurance trust fund.
Bereavement leave: 7-day leave of absence, without pay, for death of wife, child, mother, father. 4-day leave of absence, without pay, for death of brother, sister, grandparent, grandchild.
Call-in pay: Minimum 4 hours of pay at straight-time basis.
Uniforms/clothing: Employer will provide safety vests/jackets, raincoats, rubber boots, safety helmets, gloves, safety goggles.
Tool allowance: If power tools, patent mitre boxes or staplers are required, they will be supplied by employer.
Mileage: $0.47 per kilometre when employer sends employee to work beyond 15-kilometre free radius zone and employee takes own vehicle.
Sample rates of hourly pay (current, after 8% increase):
Red seal journeyman: $34.02 rising 1 step to $36.75
Scaffold: $32.97 rising 1 step to $35.70
Journeyman: $32.61 rising 1 step to $35.34
Apprentices
First-year (12 months): 75% of journeyman's rate
First sector completed: 80% of journeyman's rate
Second sector completed: 85% of journeyman's rate
Third sector completed: 90% of journeyman's rate
Editor's notes: Tide work: When tide work (restrictions imposed on employer engaged in work that is subject to ebb and flow of tides) is required, employees will receive 8 hours of pay for 7 hours worked (at least 12 hours notice will be given to employees prior to beginning of tidal shift work).