Employee 'antagonistic, dismissive, disrespectful': Manager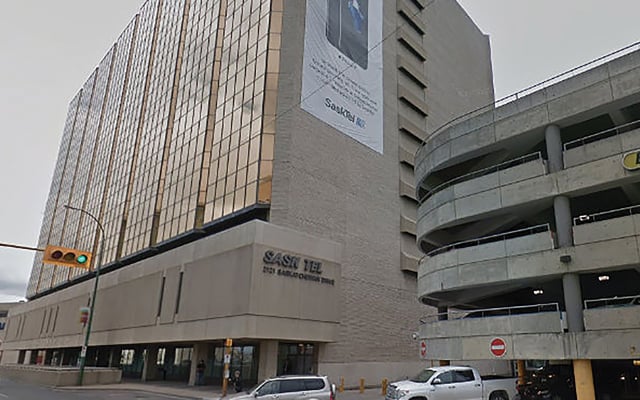 After a series of negative comments and behaviour directed toward various colleagues, a senior clerical associate who worked at SaskTel was terminated.
The 53-year-old employee, who was not identified by name in the arbitration hearing, had worked for the telecommunications company since 1993. But after a managerial review of her conduct toward others was completed, the grievor was dismissed on March 7, 2017.
The worker was employed in the assignment centre which provided technical and administrative support to the company's installers.
For many years, the grievor was provided with good reports and feedback from managers, including a letter from a vice-president in 2013 congratulating her on 20 years of service. However, a performance report from that same year warned the worker that she "continues to damage working relationships with those around her due to high expectations of others. Improvements to the delivery of her message would make her a leader."
The woman was given her first warning letter on May 16, 2013, by a manager identified as "WL," for her "angry, offensive tone, language and disposition in the workplace." She was also accused of "rudely" challenging someone during a staff meeting and treating another employee with "aggressive, offensive, disrespectful and… bullying behaviour."
The grievor was given her second disciplinary action on Sept. 11 by WL, after another incident on Sept. 3 that was characterized as being "antagonistic, dismissive and disrespectful" toward a coworker. She was accused of being rude to a colleague identified as "Joyce" who phoned into the assignment centre to inquire about an order.
The grievor admitted she "could have handled it better," during the arbitration hearing but didn't believe she was rude during the interaction.
The worker was also discourteous on the phone with another colleague on Sept. 9 and she hung up abruptly at the end, saying, "We are not your support then." For her actions, she was given a one-day suspension.
During a Sept. 9 phone call to an installer identified as "Chris," the grievor was accused of being rude with him and saying, "What a ...." as she transferred the phone call to WL. After a review of the recording with WL, the grievor again refused to acknowledge her behaviour was wrong.
Another one-day suspension was given to the grievor on Sept. 24.
In her 2014 performance evaluation, the employee was described as someone who "has failed to consistently display the corporate values."
However, in response, she wrote "In my opinion, I believe that WL is incompetent as a manager," and she refused to sign the report.
On May 22, 2014, the grievor was involved in a serious of calls with two installers. "Your treatment of other employees in these situations continues to be disrespectful," said another manager, identified as "LS." The grievor was again given a one-day suspension.
An investigation into the "work environment to identify and verify (grievor) behaviour and the impact it has on co-workers and customers" was launched in 2016 and conducted by external investigator Stephen Wernikowski.
In January 2017, the report concluded that the grievor's behaviour "contributed to a work environment that is psychologically stressful, unhealthy and disrespectful."
On March 7, she was terminated for "gross misconduct." The union, Unifor, Local 2S, grieved the termination and three other disciplinary actions.
Arbitrator Allen Ponak upheld the dismissal.
"Her performance appraisals, some of which she refused to sign, said that her conduct needed to change. She was disciplined three times about her disrespectful behaviour. Her two one-day suspensions clearly warned that her conduct would not be tolerated. While the last discipline was in 2014, the grievor was told that her behaviour needed to change during coaching meetings in 2016. The fact remained that the grievor never really accepted that she was the problem."
Reference: Sasktel and Unifor, Local 2S. Allen Ponak — arbitrator. Lee Anne Schienbein for the employer. Gary Bainbridge for the employee. June 13, 2019. 2019 CarswellSask 280