Edmonton (85 forepersons, operators, welders, electricians, administrators, dispatchers, shipper/receivers, maintenance employees) and the Unisil Association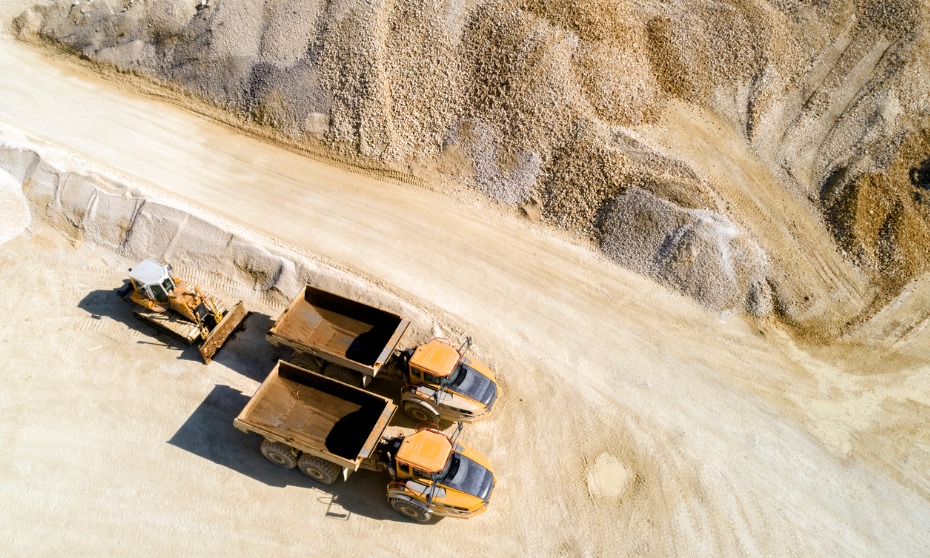 Click here
to view the original collective agreement.
Renewal agreement: Effective Jan. 1, 2019 to Dec. 31, 2020. Ratified on March 8, 2019. Signed on March 8, 2019.
Shift premium: $0.75 per hour for plant operator operating either dry-plant or wash-plant when wash-plant is in operation who is responsible for supervising when there is no foreman, superintendent or operations manager on-site. $1.30 per hour for employees who work night shifts. $1 per hour for supervisors who have minimum of 5 direct reports but not more than 8; additional $2 per hour for supervisors who have 9 or more direct reports.
Paid holidays: Employer will pay 4% of straight-time earnings in lieu of general holidays. Employer will suspend operations, where possible, during Christmas Eve (Dec. 24) and Christmas Day (Dec. 25).
Vacations with pay: 2 weeks or 6% to start, 3 weeks or 7% after 6 years, 4 weeks or 8% after 11 years (9% after 16 years), 5 weeks or 10% after 21 years.
Overtime: Time and one-half for all work after 8 hours per day or 44 hours per week; double time after 14 hours per day.
Meal allowance: $20 for employees who work 13 hours or more.
Pension: Participation in pension plan is compulsory after 3 months of service. Employer will match employee contribution up to maximums. $1 per hour to start; $1.10 per hour after 3 years; $1.30 per hour after 6 years; $1.40 per hour after 11 years; $1.60 per hour after 15 years. Employees may elect to contribute additional amounts to pension plan and change contribution rate once per year.
Seniority – recall rights: 6 months.
Call-in pay: Minimum of 4 hours' pay.
Probationary period: 3 consecutive months of service.
Discipline: Sunset clause is 24 months.
Safety shoes: $350 per year after 6 months of service.
Mileage: $0.55 per kilometre when employer requires employee to use own vehicle for employer business.
Sample rates of hourly pay (current):
General foreperson
Without tools: $36.61
With tools: $36.88
Plant operator 1
Without tools: $35.65
With tools: $35.91
Plant operator 1 experienced
With tools: $36.45
Plant operator 1 experienced 2
Without tools: $36.92
Plant operator 2
Without tools: $34.51
With tools: $34.78
Plant operator 3
Without tools: $33.37
With tools: $33.63
Plant operator 4
Without tools: $32.22
With tools: $32.49
Junior plant operator 1
Without tools: $29.03
With tools: $29.29
Junior plant operator 2
Without tools: $27.49
With tools: $27.75
Loader operator 1
Without tools: $34.38
With tools: $34.64
Loader operator 2
Without tools: $32.70
With tools: $32.96
Loader operator 3
Without tools: $31.02
With tools: $31.29
Forklift operator 1
Without tools: $33.95
With tools: $34.21
Forklift operator 2
Without tools: $32.31
With tools: $32.57
Forklift operator 3
Without tools: $30.69
With tools: $30.95
Forklift operator 4
Without tools: $29.36
With tools: $29.63
Trade foreman
Without tools: $43.05
Welder 1
With tools: $42.16
Welder 2
With tools: $39.96
Welder apprentice third period
With tools: $35.97
Welder apprentice second period
With tools: $29.97
Welder apprentice first period
With tools: $23.98
Electrician 1
With tools: $42.16
Electrician 2
With tools: $39.96
Electrician apprentice fourth period
With tools: $31.97
Electrician apprentice third period
With tools: $27.98
Electrician apprentice second period
With tools: $23.98
Electrician apprentice first period
With tools: $19.98
Plant maintenance 1
Without tools: $33
With tools: $33.26
Plant maintenance 2
Without tools: $31.02
With tools: $31 .29
Plant maintenance 3
Without tools: $29.03
With tools: $29.29
Sr. plant administrator
With tools: $35.65
Dispatcher 1
Without tools: $31.29
With tools: $31.55
Dispatcher 2
Without tools: $29.96
With tools: $30.23
Dispatch coordinator 1
Without tools: $21.87
Dispatch coordinator 2
Without tools: $20.87
Dispatch coordinator 3
Without tools: $19.87
Dispatch coordinator 4
Without tools: $18.87
Scale person 1
Without tools: $29.72
With tools: $29.98
Scale person 2
Without tools: $27.74
With tools: $28
Scale person 3
Without tools: $25.69
With tools: $25.94
Scale person 4
Without tools: $23.64
With tools: $23.89
Quality control
Without tools: $26.80
With tools: $27.06
Experienced labourer
Without tools: $27.74
With tools: $28
Labourer 1
Without tools: $26.47
With tools: $26.73
Labourer 2
Without tools: $24.83