Employee's reactions to management warning 'exaggerated'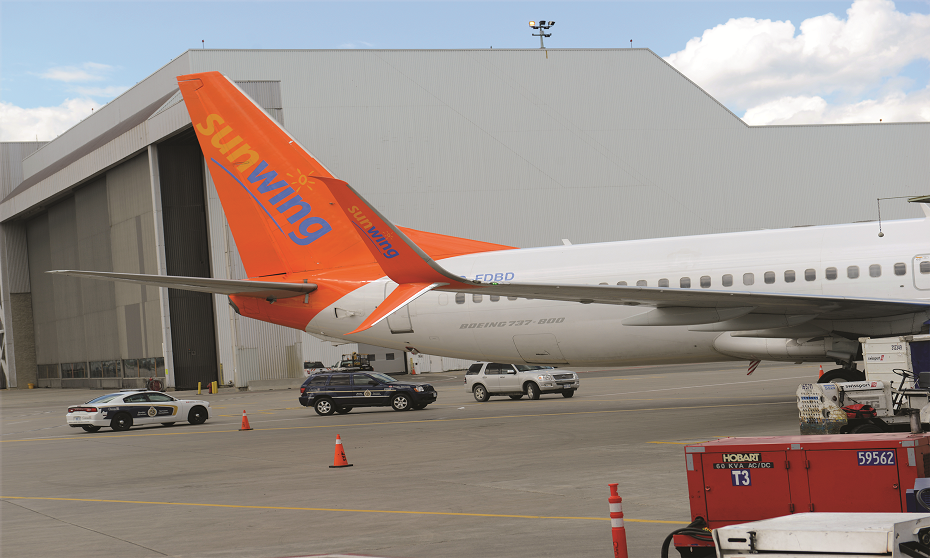 A Canadian airline had good reason to request medical clearance for a return to work and then dismiss a flight-crew worker who made persistent, unfounded allegations of harassment and threats, according to an arbitrator.
Margarida Carrasqueiras was a cabin safety manager for Toronto-based Sunwing Airlines. In March 2016, Carrasqueiras emailed Sunwing's payroll department requesting vacation pay owed for the past 10 years. She said that her vacation pay had not been calculated based on the hours she actually worked.
Sunwing replied that it was discussing the vacation pay issue with the union and would inform all employees soon. Carrasqueiras emailed back with exclamation marks to say it wasn't a union issue but about her labour code rights. She emphatically asked for "my payment as dictated by law."
Carrasqueiras met with the vice-president of inflight operations and her manager on March 17. They told her that the tone of her email was unprofessional and warned her to be more cautious. Carrasqueiras then filed a complaint that she had been harassed, bullied and threatened in the meeting.
Carrasqueiras said the warning was designed to give her stress and harm. She claimed she was "afraid of everything that can happen to me, or even my family" and asked for "immediate assistance for protection of physical and psychological harm."
Sunwing's investigation found that Carrasqueiras' "reports of personal danger to her and her family are disproportionate to the intended purpose of the discussion with [management] on March 17, 2016." It also concluded there were no threats of physical violence and she acted unreasonably towards her exchanges with management.
Carrasqueiras booked off sick on April 18 and later provided a medical note stating she was cleared to return to work on May 30. Sunwing requested further medical information before returning her to work and asked her to meet with an aviation medical specialist for further assessment. The union filed a grievance claiming Sunwing violated the collective agreement by not returning Carrasqueiras to work.
Carrasqueiras initially agreed to meet with the specialist but then cancelled. Sunwing advised her she would be held out of service until she obtained clearance from the specialist, which the union grieved.
An arbitrator directed Carrasqueiras to disclose medical records to the specialist for the purposes of resolving the two grievances. After seeing a psychological assessment report, the specialist agreed Carrasqueiras was fit to return to work.
However, Sunwing still wasn't comfortable returning Carrasqueiras to work. Mediation was unsuccessful at resolving anything so Sunwing terminated Carrasqueiras's employment effective Feb. 9, 2018 for "your false and overzealous complaints and allegations of physical threats, intimidation and conspiracy against members of management." The airline also said Carrasqueiras had "broken the trust essential to our customer safety-based relationship and made continued employment untenable."
The arbitrator found that there was no evidence of harassment at the meeting and the warning was clearly about email etiquette. Sunwing's conclusion that there was no harassment was reasonable.
"The conversation was a reasonable exercise of a management responsibility to inform, advise and coach an employee," said the arbitrator. "[Carrasqueiras] perceived the conversation as a threat where no threat was intended or delivered."
The arbitrator also found it was reasonable for Sunwing to hold Carrasqueiras out of service without further medical evidence given her safety sensitive role and the "exaggerated reaction to her manager and co-workers in her reports of threats of physical and psychological harm." Sunwing was entitled to request an assessment from a specialist because Carrasqueiras' behaviour raised concerns about her fitness for duty as a cabin safety manager, said the arbitrator.
Finally, the arbitrator determined Sunwing had just cause to dismiss Carrasqueiras because "her persistent and unfounded allegations" constituted "egregious conduct that has destroyed the employment relationship and trust that is essential in that relationship, particularly in safety sensitive positions such as that held by [Carrasqueiras]."
Reference: Sunwing Airlines and CUPE, Local 4055 (Carrasqueiras). Jennifer Webster — arbitrator. Simon Mortimer for employer. Paul Zamperin for employee. Jan. 17, 2019. 2019 CarswellNat 4852