Hamilton/Oshawa, Ont. (220 manufacturing employees) and the Workers United Canada Council (WUCC), Local 314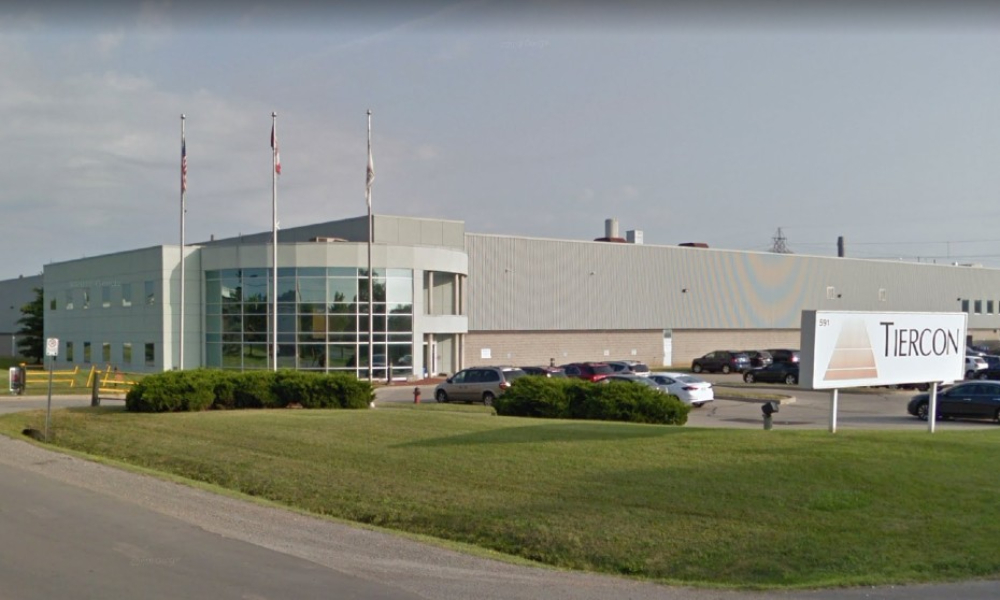 Click here
to view the original collective agreement.
Renewal agreement: Effective Jan. 1, 2020 to Dec. 31, 2022. Ratified in January 2020. Signed on Jan. 1, 2020.
Wage adjustments:
Effective July 1, 2020: 3.8%
Effective July 1, 2021: 2.7%
Effective July 1, 2022: 2.7%
Shift premium: $0.50 per hour for afternoon shift (3 p.m. to 11 p.m.). $0.60 per hour for night shift (11 p.m. to 7 a.m.). Employees will be paid at rate of pay for job class to which they are transferred or previous rate, whichever is highest, for all hours worked on temporary transfers when transfer is for convenience of employer. $1 per hour for lead-hands.
Paid holidays: 11.5 days, including 1 half-day on Dec. 24 and 1 personal floater day.
Vacations with pay: 2 weeks to start, 3 weeks after 5 years, 4 weeks after 10 years, 5 weeks after 18 years.
Overtime: Time and one-half for hours worked in excess of weekly scheduled hours (10 hours per day or 40 or 42.5 hours per week). Each employee will be required to work mandatory overtime, maximum 4 hours per week, Monday to Friday inclusive.
Medical benefits: Employer pays 100% of premiums for extended health care plan. (Employer pays 90%, employee pays 10% for employees hired after Aug. 29, 2013).
Dental: Employer pays 100% of premiums for 90% of basic services, 50% of major restorative and orthodontic.
Vision: Employer pays 100% of premiums. $200 every 24 months for prescription safety glasses if required.
AD&D: Employer pays 100% of premiums for coverage of double annual wages.
Life insurance: Employer pays 100% of premiums for coverage of double annual wages
Bereavement leave: 3 paid working days for death of spouse, parent, child, stepparent, stepchild, legal ward, legal guardian, sibling, stepsibling, parent-in-law, grandchild, same-sex partner. 1 paid working day for death of sibling-in-law, child-in-law, grandparent. Unpaid leave of absence of up to 2 calendar months (with seniority accumulating) may be granted for death or serious illness in family, among other reasons.
Seniority – recall rights: 12 months for layoffs .
Probationary period: 90 days worked. May be extended upon agreement with union.
Discipline: Sunset clause is 12 months.
Safety shoes: $130 per year for company-approved safety footwear.
Uniforms/clothing: Company provides 2 sets of winter wear for employees requested to work outside and who do not have ample wear to do so. Winter jacket for employees required to work outside in winter.
Sample rates of hourly pay (current, after 5.4% increase):
Loader unloaders: $16.68 rising 2 steps to $17.88
General labour/assembler: $16.53 rising 2 steps to $17.43
Machine operator: $17.50 rising 2 steps to $18.40
Shipper-receiver/material handler: $19.21 rising 2 steps to $20.11
Buffers inspection: $17.67 rising 2 steps to $18.57
Sanders: $16.45 rising 2 steps to $17.95
Power washer: $21.19 rising 2 steps to $22.09
Signing bonus: $300
Employers hired after Aug. 29, 2013, will be paid in accordance with percentage of full classification rate: 90% to start, 92% after 1 year of employment, 94% after 2 years, 96% after 3 years, 100% after 4 years.
Editor's notes: Heat stress prevention: When official temperature of workplace reaches 95 Fahrenheit or 35 Celsius, each break will be lengthened by 10 minutes. Savings plan: Employer will contribute $0.14 per hour worked by each employee to employee bank account after 1 year of service. Education fund: Employer will make $1,500 payment to Workers United Canada Council Education Fund and in each subsequent year of agreement. Prescription safety glasses: If employee is required to wear safety glasses on job and employee requires prescription lenses, employer will provide allowance of $200, once every 24 months, for purchase of glasses.