Campaign against closure suspended by union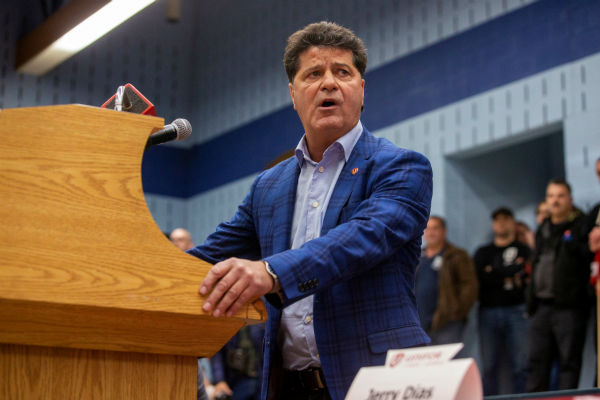 Unifor officials, including Jerry Dias, national president, met on March 19 with senior General Motors (GM) officials to find ways to preserve jobs in Oshawa, Ont.
"I am much more confident today than I was a month ago that together we will find a resolution," said Dias. "While some of our members qualify for retirement, others need ongoing good paying jobs to support their families. We are committed to work with GM to find solutions for both."
Unifor began constructive negotiations with GM on Feb. 25, 2019, said the union.
While it is clear to the union that GM has no intention of extending vehicle manufacturing beyond December 2019, we are examining the potential to transform operations so as to maintain a base level of hourly employment, said Unifor.
The parties have agreed to continue talks over the next few weeks and Unifor's priority is to save as many jobs as possible in Oshawa, said the union.
As a result of these ongoing talks, Unifor has suspended what has been an aggressive multi-media campaign to persuade the automaker to reverse its November decision to close the Oshawa Assembly Plant, said Unifor.
Unifor is Canada's largest union in the private sector, representing 315,000 workers.