Foodora couriers, Uber drivers fighting for right to unionize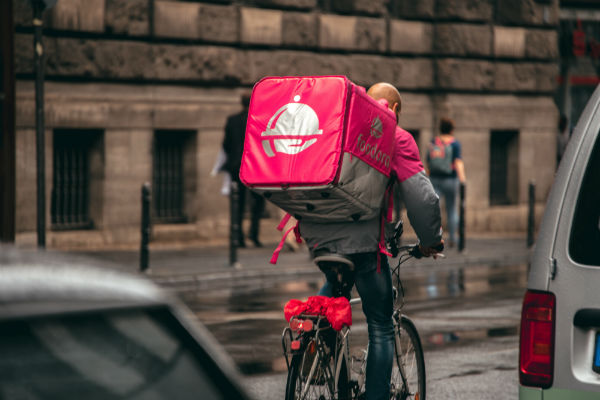 The presidents of both the Ontario Federation of Labour (OFL) and the Canadian Union of Postal Workers (CUPW) are throwing their support behind Foodora couriers and Uber drivers who are fighting for the right to unionize to improve their working conditions.
The two companies have responsibilities to their workers, says OFL president Chris Buckley.
"The OLRB [Ontario Labour Relations Board] has a responsibility to the workers of Ontario to end the misclassification of gig workers and stop employers from dodging their responsibilities."
Now is the time for the board to give gig workers their just due as "gig economy workers have been too vulnerable for too long," says CUPW national president Jan Simpson.
"The board has the opportunity to make things right and set a precedent for gig workers around the world. It's time to put worker rights first."
Toronto-based couriers hoping to become the first app-based workforce in the country are facing Foodora representatives at the OLRB. The Supreme Court heard the opening arguments in an appeal relating to whether Uber can require drivers to lodge employment disputes through mandatory arbitration in the Netherlands, a process that will cost drivers around US$14,500.
Foodora couriers announced their plans to unionize with the CUPW in May, and CUPW filed for union certification with the OLRB in July. While a vote was held in August, says results remain sealed as contested issues are now being discussed with the board, said the union.
Uber drivers also announced their plan to unionize in June, but they have not filed an application for certification with the board.