No requirement to pay Ontario nurse via contract, legislation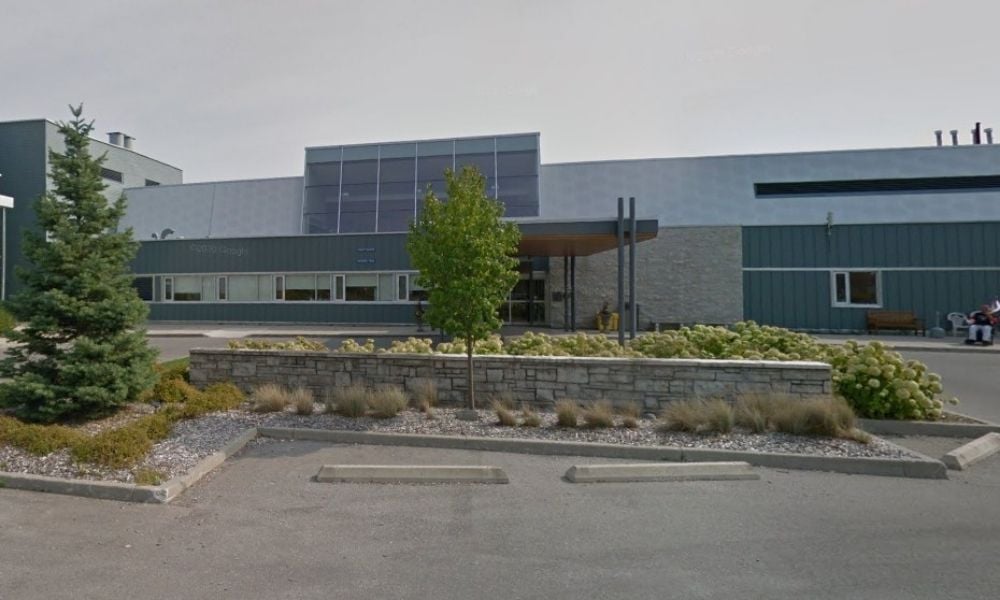 An Ontario municipality did not breach the collective agreement when it placed a long-term care home employee on unpaid sick leave twice because of COVID-19 quarantine requirements.
Tara Smith was a full-time registered nurse at Norview Lodge, a long-term care home in Simcoe, Ont., operated by the Corporation of Norfolk County. The county initially hired Smith in 1995 and her seniority date was 2004.
In April 2020, Smith displayed symptoms of COVID-19. As a result, she had to undergo a 14-day quarantine period in accordance with Norfolk County policy and public health guidelines. This caused her to miss 11 days of work from April 8 to 21.
For the first two days of absence, she was paid for five regular hours, 7.5 sick-time hours, and 2.5 hours from her banked overtime under the county's COVID-19 attendance policy that allowed employees to use their banks of sick time for COVID-related absences. The policy also allowed employees to use other time-off banks, such as vacation leave, if paid sick time ran out.
Smith had no more sick leave or overtime banked after the first two days, so the remaining nine days were unpaid sick leave.
Smith tested negative for COVID-19 and returned to work after the quarantine period. She successfully applied for the CERB (Canada Emergency Response Benefit) benefit during her absences.
Two months later, Smith tested positive for COVID-19 and was required once again to enter quarantine for 14 days. She missed 10 days of work from June 14 to 25, collecting 11.25 hours in paid sick time over the first two days and, because she had no more paid sick leave banked, the last 8.5 days were unpaid sick leave. She didn't receive the CERB benefit during her second batch of absences.
The union filed a grievance over the county's failure to pay Smith wages during her quarantines in April and June 2020, arguing that the policy of keeping employees off work without pay was unfair and unreasonable. It said that the policy placed the financial burden solely on the employee, causing a long-service employee like Smith to lose 18 days of salary because of the policy's quarantine requirements.
The union pointed out that the collective agreement required the county to "make rules and regulations that are reasonable" and to "exercise its rights in a fair and reasonable manner," which it didn't do in creating the COVID-19 attendance policy. It acknowledged that Smith was allowed to use her vacation leave bank for the absences but "the purpose of a vacation is to provide workers with leisure time; to suggest that she use her vacation bank for some other purpose is a misuse of vacation time."
The arbitrator noted that there was "no question that [Smith] suffered a severe financial loss while being off work." However, for her to be paid during that time, "there must be some contractual or statutory right for such payment." In this case, the collective agreement didn't contain any language that entitled a nurse to salary continuation during quarantine periods or self-isolation, nor were there any statutory provisions requiring an employer to maintain an employee's salary while off work because of quarantine, said the arbitrator.
This absence of any requirements for salary continuance during a quarantine period made the need to determine the reasonableness of county's policy unnecessary, as it would involve creating a new entitlement that was not in the collective agreement — which the agreement itself prohibited through a provision that stated that an arbitrator did not have "the power to add to, subtract from or modify any part of the terms of this agreement."
The arbitrator determined that Norfolk County did not breach the collective agreement and dismissed the grievance.
Reference: Norfolk (County) and UFCW, Local 175. Colin Johnston — arbitrator. Thomas Agnew for employer. Matthew Jagodits for employee. Oct. 15, 2021. 2021 CarswellOnt 15156