Lachine, Que. | (3) and Teamsters Quebec, Local 1999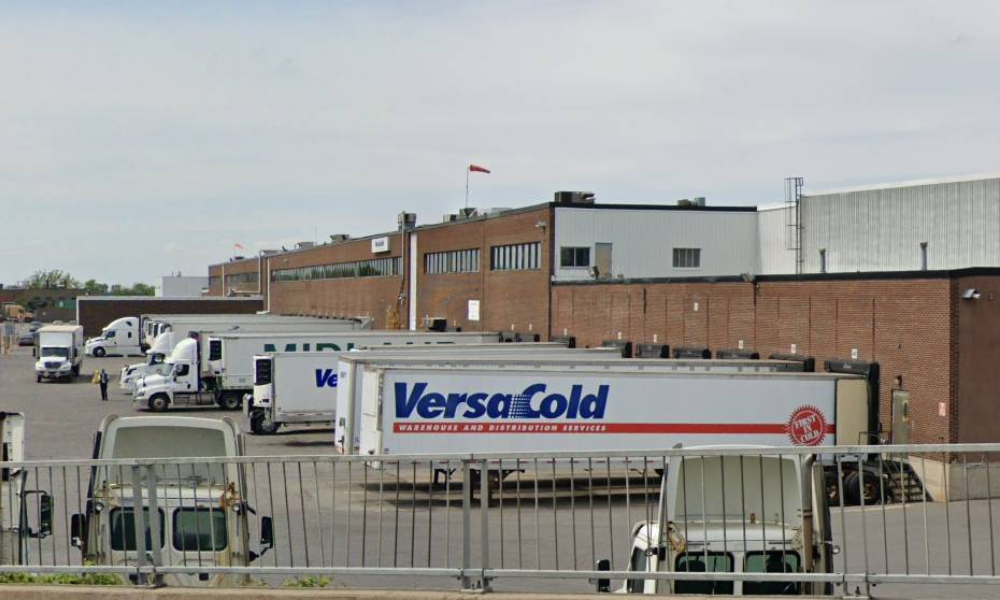 Click here
to view the original collective agreement.
Renewal agreement: Effective Oct. 29, 2019 to Oct. 28, 2024. Signed on June 13, 2020.
Shift premium: $0.50 per hour for employees whose shift begins between 7 p.m. and midnight
Paid holidays: 10 days plus employee's birthday plus Christmas Eve or New Year's Eve (half days).
Vacations with pay: 1 day per month of service, maximum 10 days, or 4% to start, 2 weeks or 4% after 1 year, 3 weeks or 6% after 4 years, 4 weeks or 8% after 9 years, 5 weeks or 10% after 15 years.
Overtime: Paid after 8 hours per day or 45 hours per week. Time may be banked, maximum 45 hours per year in bank (any unused hours in bank as of Nov. 30 each year will be paid out to no later than Dec. 31 of same year).
Sick leave: 5 paid sick days of 9 hours each per year.
Pension: After 1 year of service, employer will match employee contribution, maximum 4%, into current group pension plan (RRSP).
Bereavement leave: 5 days for death of spouse or child; 4 days for death of sibling or parent; 2 days for death of father-in-law, mother-in-law, brother-in-law, sister-in-law; 1 day for death of son-in-law, daughter-in-law, grandparent, grandchild. 1 additional day when aforementioned relative's funeral takes place more than 200 kilometres from Montreal. 2 additional weeks, without pay, for death of person relative 600 kilometres or more away.
Seniority – recall rights: 12 months after layoff; 24 months if off work due to illness or accident.
Call-in pay: Minimum 4 hours at regular rates.
Probationary period: 90 workdays.
Discipline: Sunset clause is 12 months for any disciplinary complaint, grievance or warning (employee absences of 4 or more consecutive weeks will be tacked onto 12-month expiration period).
Safety shoes: $175 once yearly for purchase of safety boots, provided they carry CSA standards seal of approval.
Uniforms/clothing: Employer will supply and replace all safety accessories. Employer will supply 3 short-sleeve shirts; 3 long-sleeve shirts; 3 pairs of pants per year. Employer will also supply employees with 3-in-1 work coat and replace it when necessary and employees will be required to return previous 3-in-1 coat.
Sample rates of hourly pay (current, after 5% increase):
Salary scales
Less than 5 years: $21.13 rising 2 steps to $22.20
5 years: $22.24 rising 2 steps to $23.36
10 years and longer: $24.04 rising 2 steps to $25.25
Signing bonus of $500 will be paid to all employees who remain in company's employ at signing of agreement.
Editor's notes: Special leave: All employees may take paid holiday day in following situations: 1 business day for own wedding; 2 business days for birth or adoption of child or for miscarriage or termination of pregnancy occurring as of 20th week of pregnancy. Parking: Employer will supply free parking lot for employees to park cars.