#MeToo movement, diversity initiatives also having an impact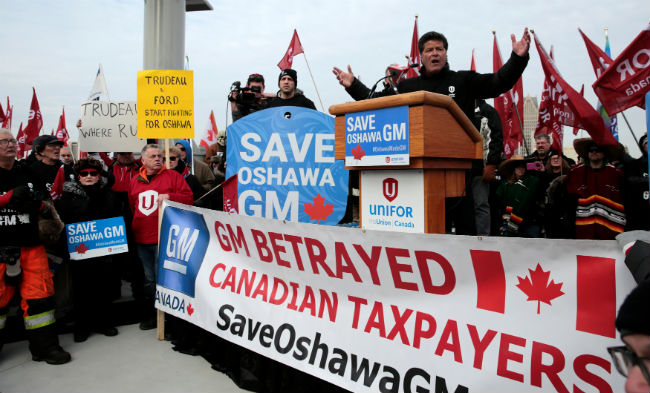 While top negotiating issues for both unions and employers remain fairly stable compared with years past, the management-labour climate is anything but status quo, according to Labour Relations Outlook 2019: Finding Stability in a Shifting Landscape from the Conference Board of Canada.
The top bargaining issue both for management and unions is wages — which has been the case for the last decade.
The other top concerns for management are productivity and flexible work practices, while labour is focused on employment security and health benefits, based on a survey of 368 employers in the summer of 2018.
The divergent areas of focus for unions and employers will make the bargaining environment increasingly complex for 2019.
Flexible work practices continue to dominate the conversation as employers try to balance employee expectations with increasing customer demand for more flexible hours.
In addition, organizational restructuring has been top-of-mind for employers due to budget constraints, but the risk to employment security caused by re-organization has unions pushing back.
Lastly, there is a disconnect between employee expectations for wage increases and the fiscal constraints organizations are facing. Employers challenged by budget limitations indicate a need for wage control.
However, following several years of economic challenges, unions believe their members are overdue for wage increases.
Labour issues on the horizon
Beyond the top issues that arise year over year, more subtle forces are at play. With regulatory pressures increasing, an ever-changing political climate, and a slow-moving Canadian economy — despite a tight labour market — there are many external factors influencing labour.
Today's labour force cares about transparency, diversity and inclusion, and purposeful work — and this is reflected in conversations at the bargaining table. From an employer perspective, future-focused organizations are concerned about labour scarcity, technological change, and the impacts of demographic changes.
Labour scarcity: Labour shortages are prevalent across many industries and sectors.
Although there are a number of factors involved, drivers include an aging population — with a lopsided number of retirees compared to new workforce entrants — as well as skills mismatches in certain industries and fields.
Organizations are addressing these challenges by establishing apprenticeship programs for young workers, hiring temporary foreign workers, and embracing new technologies to encourage leaner work practices.
Technological progress: Although technological change is not listed as a top priority for management or unions, it is an issue that is ubiquitous and entrenched in society. It presents challenges that are embedded in the top priorities for both unions and employers. For example, technological change will influence top-ranking issues such as productivity and employment security.
Demographic changes and social shifts: The proportion of millennials and generation Z workers continues to grow, and the change in demographics is causing a cultural shift in the workplace by putting different priorities at the forefront, such as work-life balance and flexibility.
Beyond that, workers want to work for ethical and equitable organizations. With a noticeable push towards pay equity legislation across the country, it is expected equity will be an important issue going forward.
These issues are expected to continue to be a top priority for unions and employers alike as members of generation X and millennials become more vocal players in their respective bargaining units.
#MeToo influences
One of the top emerging issues for labour and management is based in the #MeToo movement. This has meant a growing public awareness of violence, harassment and sexual misconduct against women and other marginalized groups in society in general — and this extends into the workplace.
One key challenge in proceeding with the issue of violence and harassment in the workplace is determining which group should take the lead in investigations. Some employers have taken sole responsibility for the majority of investigations while others have taken the opportunity to work with unions under a joint steering committee.
While both sides agree that addressing sexual misconduct requires expertise that, in many cases, goes beyond their knowledge, the parties have nonetheless made addressing the issue a strong priority and plan to work collaboratively to resolve relevant cases.
Diversity and inclusion
With the increasing publicity around the #MeToo movement, a desire from workers to be part of ethical organizations, and a push from legislators across the country toward pay equity (in particular, related to gender), employers are allocating significant focus and resources toward improving diversity efforts.
Some examples include organizational reviews of workforce configuration to ensure there is an appropriate representation of women and minorities at all levels, forums discussing inclusive practices, and internal employee networks to help identify barriers and build viable solutions.
Unions are also investing heavily in diversity and inclusion initiatives, especially those that represent large groups of female workers and those from typically marginalized groups.
In an era where so many forces are at play — political, environmental, social and economic — employers and their union partners will have to be forward-thinking and nimble to remain ahead of the curve in an increasingly complex global environment.
Both at the Conference Board of Canada in Ottawa, Monica Haberl is senior research associate and executive network manager of human capital research and Natalie Arruda is research associate of total rewards and labour relations research. For more information, visit www.conferenceboard.ca.