Victoria (95 drivers) and Unifor, Local 4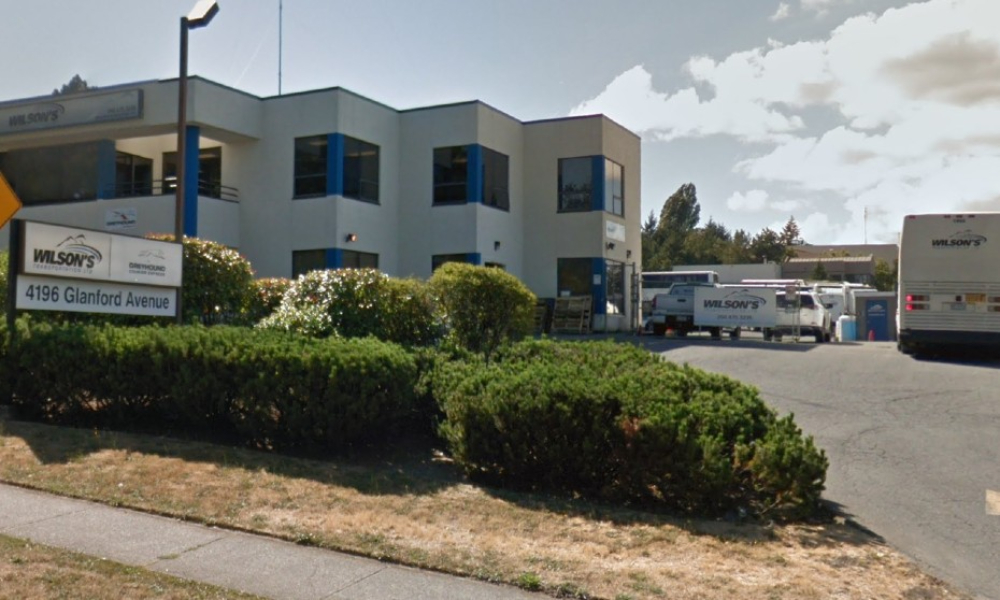 Click here
to view the original collective agreement.
Renewal agreement: Effective May 1, 2018 to April 30, 2021. Signed on May 1, 2018.
Shift premium: $1 per hour for employees who train other employees.
Paid holidays: 11 days. Employees may elect to bank up to 20 holiday days; employees may book off up to 10 days per year (only between Oct. 1 and April 30 in each year).
Vacations with pay: 2 weeks or 4% after 1 years, 3 weeks or 6% after 5 years, 4 weeks or 8% after 8 years, 5 weeks or 10% after 14 years, 6 weeks or 12% after 20 years. Employees may request that maximum 2 weeks of vacations be banked and taken no later than end of following year.
Meal allowance: $10 for breakfast; $15 for lunch; $20 for dinner for any driver spending night away from home depot on company business. If, through circumstances beyond their control, drivers are required to pay more than established meal allowances, employer may reimburse drivers for additional amount incurred.
Medical benefits: Employer pays 100% of premiums.
Dental: Employer pays 100% of premiums. Coverage of $2,000 per year basic, major combined.
Vision: Employer pays 100% of premiums. Coverage of $250 every 24 months.
AD&D: Employer pays 100% of premiums.
Life insurance: Employer pays 100% of premiums. Coverage of $75,000 (previously $50,000).
Bereavement leave: 3 days for death of spouse, son, daughter, brother, sister, father, mother (including stepchildren, stepparents) father-in-law, mother-in-law, grandparents (including in-laws), sons-in-law, daughters-in-law, brothers-in-law, sisters-in-law, grandchildren, relative residing in same household. 1 additional day, without pay, will be allowed for out-of-town travel greater than 200 kilometres (1-way) if required.
Seniority – recall rights: 3 months for authorized personal leave of absence; 12 months for layoffs.
Probationary period: 360 worked hours.
Discipline: Sunset clause is 18 months for disciplinary actions.
Uniforms/clothing: Employees whose work requires them to wear protective devices may obtain following from employer at no cost as required: eye protective devices (including prescription safety eyewear), safety vests, overalls, hearing protection, masks, gloves. Full-time drivers will be issued with 1 jacket; 1 winter jacket with warm liner; 2 pairs of pants; 6 shirts (long- or short-sleeved); 2 neck ties; 1 hat; 2 employer-issued summer golf shirts (Canada Day to Labour Day) for (multi-day and school bus drivers only). $10 every 10 working days for uniform cleaning.
Sample rates of hourly pay (current, after 4% increase):
Coach: $23.47 rising 2 steps to $24.42
Mini-coach: $23.47 rising 2 steps to $24.42
Airport shuttle: $16.65 rising 2 steps to $17.32
Sample rates of hourly pay (current):
School-bus/van: $18.75
Pub crawls: $21.15
Non-driving rate: $22.25
Editor's notes: Paid education leave: Employer will pay $.05 per hour for each hour worked for each bargaining unit member into special fund for paid education leave. Overnight/multi-day trips: Driver who is unable to return to home location due to circumstances beyond employer's control will receive normal earnings or minimum of 10 hours' pay for each day unable to return to home location, whichever is greater. Employer will also pay for room rent expenses, overnight parking chargers. Medical certification for drivers: All full-time drivers who are required to pass medical examination as specified by ICBC will have cost of examinations reimbursed by employer, maximum $125 (previously maximum $100), per examination.