Worker denied making remarks but complaint supported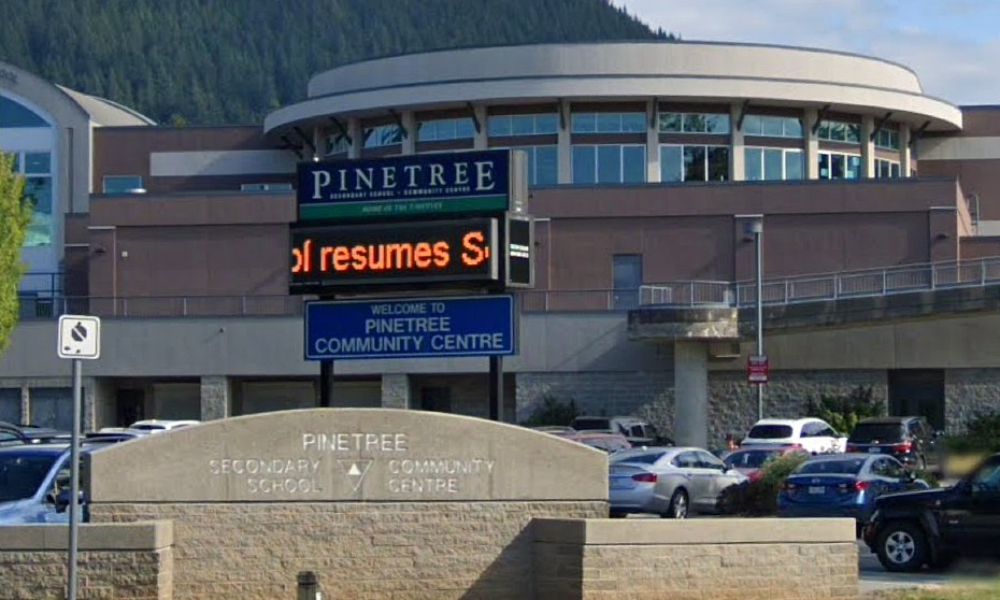 An arbitrator has upheld a written reprimand against a British Columbia school district employee for making racially-motivated comments and inappropriate gestures in an argument with a colleague.
Millicent Mensah is a Black woman originally from Ghana who worked as an educational assistant (EA) at Pinetree Secondary School in Coquitlam, B.C.
On Jan. 22, 2020, Mensah met with two other EAs and a teacher to discuss the goals for a special-needs student.
Mensah had a difference of opinion with one of the other EAs, Trisha Sophusson, about how much the student was pushed to do on her own. Before Mensah could finish speaking, Sophusson spoke over her in a raised voice. Mensah suggested that it would be good if they were "all on the same page," but Sophusson responded by saying: "I don't like you. You have no idea who those people are."
The third EA and the teacher left, but Mensah and Sophusson continued to argue. Sophusson commented about how high the bar was and gestured that Mensah's was low. Mensah said they needed to have a level of respect for each other, but Sophusson said she didn't have to respect her because, "I am a mother and a taxpayer."
Mensah felt this comment stigmatized her and made her feel like she didn't belong. She asked, "And I am not a mother and a taxpayer?" to which Sophusson replied, "At least I am from here."
Mensah felt the comment related to her race and ethnicity. She tried to apologize to bring things back to a professional level, but Sophusson called Mensah unprofessional for talking with hand gestures, which Mensah also felt was an attempt to degrade her cultural background as it was common for people of her ethnicity to talk with their hands.
Two days later, Mensah filed a complaint with the school district board claiming Sophusson had verbally attacked her based on her race and her comments were a "personal dig at her character." She added that she had been open about mental health issues she had had and Sophusson's comments were "a low blow."
The school district investigated and on April 6 issued a written reprimand to Sophusson for speaking in an "inappropriate, angry tone" to her coworker, making "inappropriate and unnecessary comments" that escalated the conflict between them, pointing and gesturing towards her coworker, and making a comment based on her coworker's racial and ethnic background. The reprimand stated that Sophusson's behaviour "constitutes harassment and discrimination" and further incidents could result in "a more severe disciplinary response, up to and including termination."
Sophusson denied she made the comment related to Mensah's race and ethnicity or gestured inappropriately during the meeting and the union grieved the reprimand, noting that Mensah accepted no responsibility for her part in the argument.
The arbitrator found that there was no evidence Mensah "was motivated to invent a false accusation" against Sophusson — they apparently had a friendly relationship previously, though Sophusson tried to downplay that. Mensah's complaint and account of the incident were straightforward and consistent. In addition, there was evidence Mensah experienced anxiety afterwards. As for Sophusson's account of the incident, the arbitrator characterized it as self-serving and inconsistent.
The arbitrator also disagreed with the union's argument that Mensah didn't accept any responsibility for her role in the matter, as Mensah acknowledged that she tried to apologize for letting things deteriorate and remained focused on the purpose of the discussion — the term goals for the student.
"The evidence establishes that it was [Sophusson], not Mensah, who levelled the insults; it was she who passed judgment, as she had done with others of her coworkers, not Mensah," said the arbitrator in upholding the written reprimand and dismissing the grievance.
Reference: School District No. 43 and CUPE, Local 561. Joanie McEwan — arbitrator. David Woolias, Warren Woodhurst for employer. Susanna Quail for employee. Oct. 23, 2020. 2020 CarswellBC 2757.